An extremely dissatisfied customer has called out a business for selling her what appears to be a very dehydrated "lechon."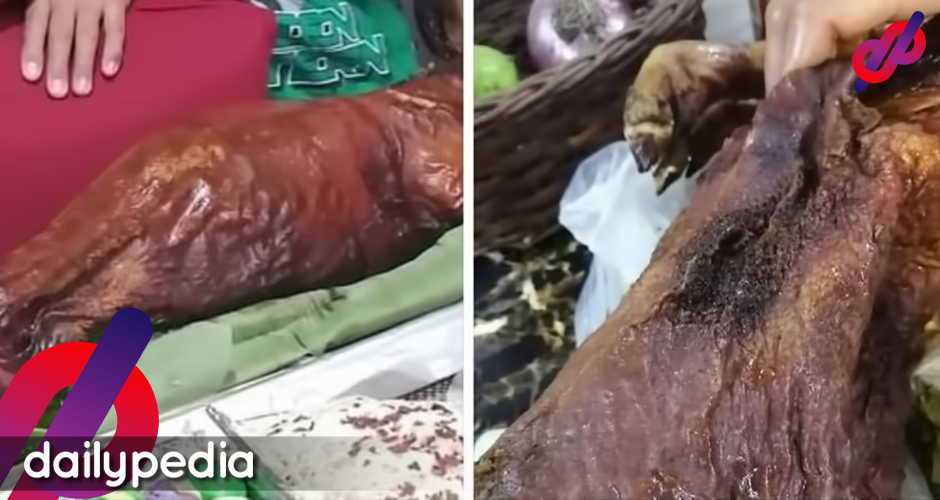 Roasted pig is considered a national dish in Cuba, Puerto Rico, and Spain.
In the Philippines, the dish is an unofficial national dish. Filipinos love having it most especially during special occasions such as Christmas.
Lechon in the country is usually fatty, big and full of meat. But the one Chona Batiancila ordered was completely different. In a post on Facebook that immediately went viral, Chona expressed disappointment when the lechon she ordered from Mira's Native Lechon de Cebu came in looking dehydrated and unappetizing.
The photos show a slim lechon stuffed with tremendous amounts of leaves. It seemed like no effort was made to prepare the dish.
The lechon arrived on Christmas Eve but it is only recently she shared her experience.
She called out the business' branch in Tunasan, Muntinlupa because the official Facebook page of the business is not responding.
The page has since been deactivated.
Chona said that she spent P5,500 just to be disappointed. "Hindi ko alam kung anong klaseng Baboy eto."
Netizens were quick to attack Mira's Lechon. A parody Facebook page of the business has also been created, with some getting fooled by its ridiculous posts.