"I'm on a witch hunt." These are words that no one expected to come out of the mouth of former sexy actress Vivian Velez, who currently sits as the Director-General of the Film Academy of the Philippines (FAP).
In an online press conference with entertainment writers, Velez decided to spill the beans on who she "falsely pinned" her hopes on—apparently as FAP Director-General.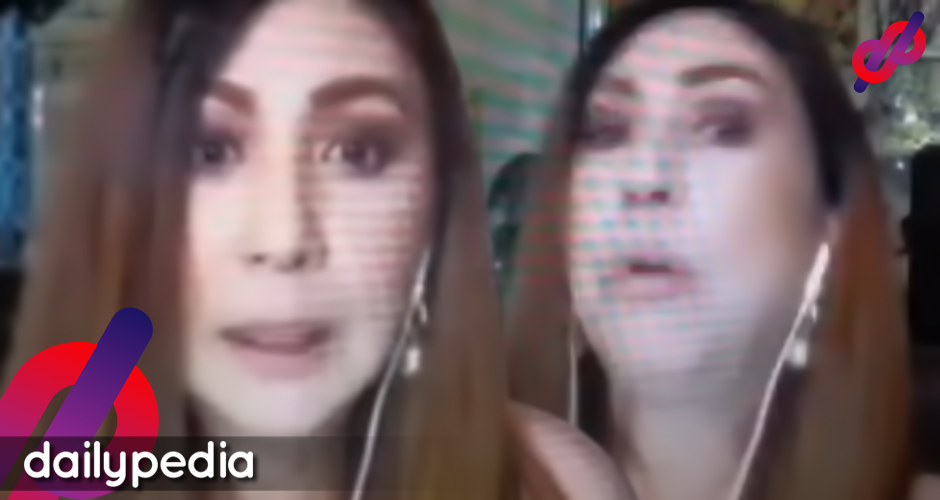 It seems she is not content with how the Metro Manila Film Festival's (MMFF) funds are being collected and distributed—essentially questioning how the Metro Manila Development Authority (MMDA) handles collections from the annual film festival.
She said the MMDA hasn't given the FAP a whopping P82-million pesos of funding from the film festival—dating all the way back to 2002, the pink-and-blue MMDA era of the former chair and current Marikina 1st District Rep. Bayani Fernando.
"FAP funds come from MMFF funds," says Velez, though that's only half—or more accurately 1/5th of the story.
According to her, 10% of the amusement tax collected during the film festival is split between five agencies that have a hand in the MMFF: Mowelfund (Movie Workers Welfare Foundation), the Motion Picture Anti-Film Piracy Council of the Philippines (MPAFPC), the Optical Media Board (OMB), the Film Development Council of the Philippines (FDCP), and finally the FAP.
The most surprising bit of information that Velez spilled, however, was how previous director generals of the Film Academy of the Philippines handled the seeming lack of collection—and transparency—of the agency's cut from the amusement tax.
"When Leo Martinez turned over FAP to me, may P82 million na uncollected proceeds that was supposed to go to FAP," said Velez. She asked Martinez what happened and what he has done, to which she said the former FAP director-general simply shrugged his shoulders.
While Velez wasn't particularly mad at Martinez—Martinez did file a lawsuit against the MMDA in January 2014–it appears she isn't happy with who is running the show at the MMDA office in Mandaluyong City.
She says she has gone to the MMDA for a courtesy call with Brig. Gen. Danilo Lim and the MMFF officers-in-charge and "asked for documents" to prove that they have been paid—something which former MMDA chair Sen. Francis Tolentino once described as "a rehash of old issues".
More than MMFF funds?
Outside of her troubles with collecting the P82 million—which comes from the Commission on Audit and was never imagined by the FAP, Velez has also said even recent collections from the MMDA are a struggle.
"From December until now, ang natatanggap pa lang namin is P2.7 million. How can I run a film academy, an agency, with that budget?" said Velez.
Velez also revealed that one of her assistants managed to take photos of documents revealing the MMDA still owes the FAP another P2 million in funding—enough to fund this year's much-criticized Luna Awards with cash incentives.
"I was told not to continue the Luna Awards because of the lack of budget and the pandemic," said Velez. She adds that she also reached out to MMDA for collectibles "kasi walang documents for receivables ng FAP."
What made her decide to continue with the awards despite these trying times was a statement from someone she did not name.
"Madaming nagugutom during the pandemic. Entertainment (industry) ka lang. Hindi kayo importante." Velez would not reveal who told her this, but she said it made her blood boil with anger.
She eventually decided to push through with the awards to give the film industry a much-needed morale boost.
"Nung nag-lockdown tayong lahat at ikinulong tayo, anong ginawa ng taong bayan? Hindi ba nanood ng pelikula at telebisyon?" Velez said. She added that even those from the film and entertainment industry have gone hungry as well, seeing as productions still have not gone back to full swing because of quarantine restrictions.
To this day, Velez hasn't heard a peep from the MMDA. "We've exhausted all means of communications with MMDA… I've even asked FAP management if it's okay to talk publicly about this."
This is probably Velez's only way of demanding accountability since all legal actions and private ways of settlement have already been exhausted.
"Somebody has to know. I have to say it, otherwise I will be called out. I have to say something."
Velez has been accused of not looking out for the film and entertainment industry in general.
She was one of the more vocal critics on whether ABS-CBN's legislative franchise should be renewed or not. She even celebrated when Congress finally rejected ABS-CBN's franchise renewal.