VAA claimed that Nadine "continuously violated" her contract as she's allegedly their exclusive talent until 2029.
The fans also stated their disappointment with the agency and accused them of being oppressive and desperate. 
With the hashtag #IStandWithNadine, the fans of actress Nadine Lustre reacted to the news of Viva Artists Agency (VAA), which is the talent management firm of Viva Entertainment, filing a lawsuit against their idol.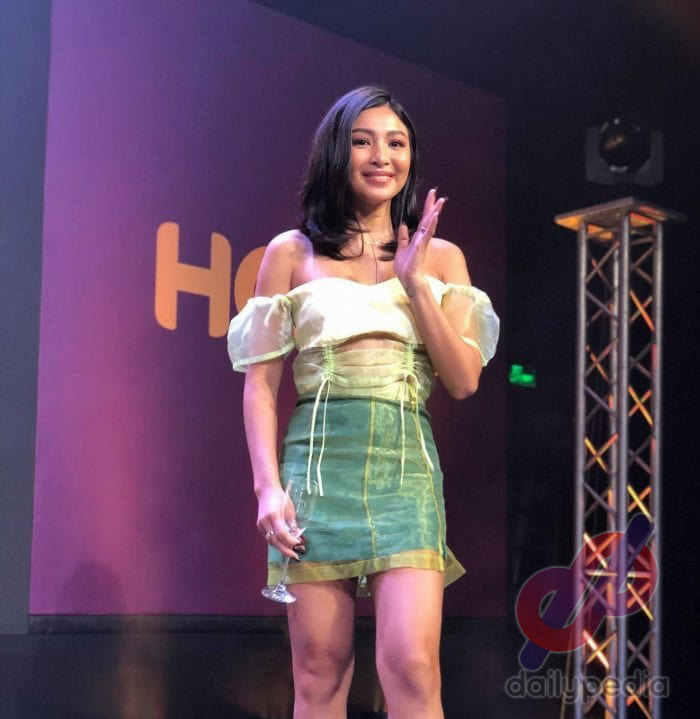 On December 11, VAA sued Nadine over alleged violations of her contract. The agency also stated that the actress is to remain their exclusive talent until June 29, 2029.
Nadine's fans then quickly showed their support and expressed their opinions on social media. Some shared powerful and beautiful photos of the actress while cheering her on.
https://twitter.com/DauntlessJaDine/status/1337413332769230850
"You deserve a better treatment," a supporter wrote.
You deserve a better treatment. You deserve more. You deserve the world.#IStandWithNadine pic.twitter.com/OGn6uA09BZ

— s t e p h ¿ • inactive (@bumbumdine) December 11, 2020
Others expressed their disappointment against Viva stating that the agency failed to protect their artists, specifically Nadine and James Reid, from haters.
lol at u veeva. When did the last time you protected Nadine (even james) from bashers? When did the last time you cleared their name from rumors and speculations? YOU. LET. THEM. HANDLE. EVERYTHING. as if they don't have an agency that could do that for them#IStandWithNadine

— rie | ia bec of acads (@lustrousjennie) December 11, 2020
A fan then tweeted that they're confident that Nadine will win the battle.
https://twitter.com/jadinethoughts/status/1337396584510705664
Another also said that the reason Viva is "desperate" is because of Nadine's success.
https://twitter.com/lurkingbb/status/1337369267038113795
A fan then accused the agency of having favoritism among their talents.
NADINE CAN GET THROUGH THIS. VIVA? REALLY? NUNG NAKITA NYONG SUCCESSFUL YUNG ALBUM NYA NAGGAGAGANYAN KAYO, PERO NUNG NASA INYO DI NYO INALAGAAN SI NADINE LUSTRE, MAY MGA PABORITO KAYO KAYA DI NYO SYA NAPAGTUTUUNAN NG PANSIN NG SOBRA!!!!!! PWEDE BA VIVA?! https://t.co/2K0wQE6YZf

— Aeri (开) (@YoureAPoison2Me) December 11, 2020
"All we know is Nadine is capable enough to handle her own bright career, more than how Viva is capable of handling hers," a netizen said.
All we know is Nadine is capable enough to handle her own bright career, more than how Viva is capable of handling hers. And Viva doesn't like this idea, 'coz this agency is a jealous bitch! NADINE is QUEEN today, all because of herself. Just a FACT! 😌

#IStandWithNadine pic.twitter.com/CbPwcSdfcm

— liliqueen (@liliqueen09) December 11, 2020
Not everyone has an aggressive approach regarding the situation. A Twitter user then said that they hope that the issue will get resolved.
https://twitter.com/majasuperstar/status/1337366675767787522
Another netizen said that the issue only shows how messy the "system" is in the showbiz industry.
It is not so much about the legal matters, but how the system is fcked up.

Imagine a young naive girl asked to sign an oppressive contract?

It may be legal, but that does not make it moral.

Reminds me of TS' contract with her music label. #IStandWithNadine pic.twitter.com/cUoGIE69pd

— JxN (@James_x_Naddie) December 11, 2020
In Viva's complaint against Nadine, it said that the actress violated her "valid and existing agency and management agreement … by contracting independently with advertisers, promoters, and other third parties, in utter disregard of the exclusivity of her contract."
They also claimed that Nadine is supposed to in an exclusive contract with them until 2029 as she signed a five-year contract in 2009, renewed it for another 10 years in 2014, and renewed it once again for another five years in 2015.
Nadine's camp then responded by saying that they "welcome" the legal action by Viva. They also described the contract as "unconscionable, oppressive, and illegal" which is offered not just to the actress, but to other artists as well.
"It's about time that a David strikes out a Goliath that has taken advantage of young artists in the industry for the longest time. Viva lawyers have not replied to our earlier letters but chose to wait in ambush to malign Nadine & harass Third parties dealing with her in good faith. This is wrongful and malicious Contract interference by Viva actionable in law for damages," said Nadine's lawyer Atty. Lorna Kapunan.
VAA was also the former home of Nadine's on-screen partner and ex-boyfriend, James Reid, who also left the agency in late 2019.