Filipino Facebook users have a bit of reprieve from the spread of fake news as Jay Sonza's social media accounts were nowhere to be seen on Facebook and Twitter.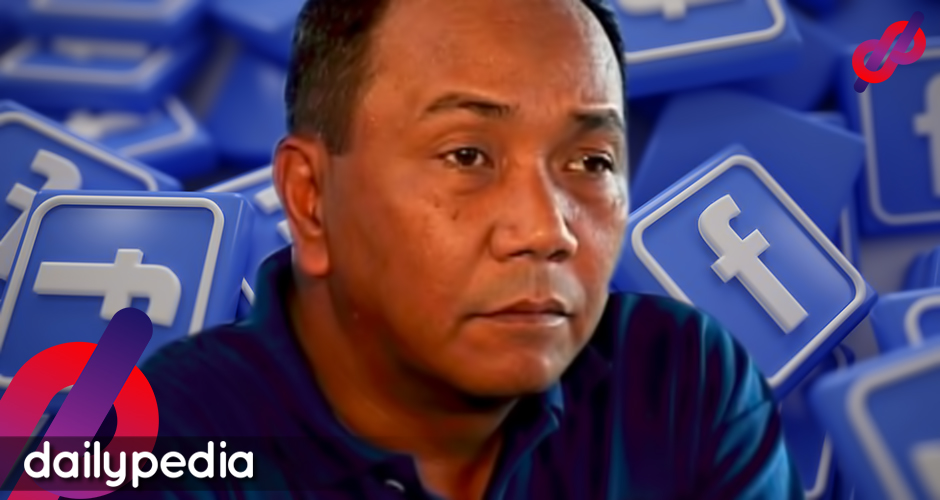 The man whom netizens have dubbed as "Fake News King" has been silent on both Facebook and Twitter for the past 5 days. Not a single peep from his account has been posted apart from this post attacking Vice President Leni Robredo.
Those who follow him, including political blogger Mark Lopez, broke the news on the same day that Sonza posted his latest attack on Vice President Leni Robredo.
According to Lopez, Sonza's account has been suspended for 30 days "all because may nabahala na naman."
The comments section on Lopez's post seems to have Sonza's fans and Duterte's supporters in agreement: Sonza was "silenced" on social media by the opposition.
They claim he only speaks the truth, even if everyone else on Facebook has dubbed him a fake news peddler.
A cyberlibel complaint has been filed against Sonza by Julia Barretto for saying she and rumored beau Gerald Anderson were expecting a baby.
He has also gone to great lengths to throw ABS-CBN under the bus, with one of his last tirades against the network showing a doctored photo from 2010.
He has also called out Rated K host Korina Sanchez for undergoing cosmetic surgery, and recently said ABS-CBN's present broadcasters were "disrespectful, arrogant, and hateful".
ABS-CBN has been critical of Duterte since he became president in 2016, and have continuously reported on missteps during his administration.
While Sonza has a lot of posts on his personal Facebook account that might merit a suspension—due to it being fake news or hate speech—these seem to be the ones that stand out.
Sonza, on December 2, quipped that Robredo was the "source fountain" of stupid ideas in the Philippines.
He also shared two YouTube videos with false claims about Kabataan partylist Rep. Sarah Elago and government officials as well as Smart Telecommunications and Globe providing arms and ammunition to the New People's Army (NPA).
One particularly suspicious bit of news that Sonza recently shared is this one from December 2. He claims that slain NPA member Jevilyn Cullamat's family has "thanked the AFP (Armed Forces of the Philippines)" for securing her body.
This comes even as Bayan Muna Rep. and Jevilyn's mother Eufemia Cullamat has called out the AFP for distributing photos of her slain daughter with members of the Philippine Army acting as if she was a "trophy".
Both the AFP and Defense Secretary Delfin Lorenzana have since apologized to Cullamat for how they handled the photos.
Sonza moves to Twitter?
Followers of Jay Sonza may have been already aware of this, but the veteran broadcaster has since taken his tirades—and occasional updates about the PBA—to Twitter.
While his old handle @JaySonza3 has not seen any action since June 2020, his new account @wadabhubag has been quite active since it saw the light of Twitter this month.
Sonza's new account currently has 805 followers and has shared materials from his still-inactive Facebook acount.