A Facebook user shared a tip to all seafood lovers out there.
She also said that if you buy a lot, the seller might just give you some extras for free. 
Are you looking for some fresh seafood? Fret no more as a netizen shared the hidden treasure that just might be the haven for seafood lovers out there.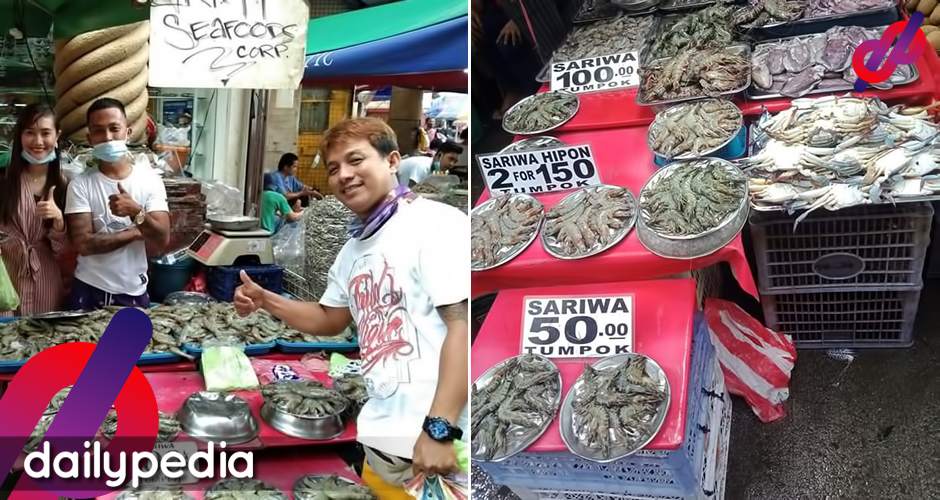 A Facebook user named Angel Picao Carabit shared a place in Quiapo wherein you can purchase amazingly cheap fresh seafood. As the prices are surprisingly low, the post immediately went viral.
She uploaded photos that showed fresh shrimp being sold for Php50 to P150 depending on the type and quantity. In the post, there were also crabs and squid for sale.
People also said that if you purchase a certain amount of seafood, the seller will be kind enough to give you some more as a bonus.
Angel said that she's not really planning to take a photo of the stall as she just roamed around aimlessly but she's really surprised by the price. Another reason is that she suddenly craved seafood which made her send the photos to her mom immediately.
"Sobrang mura grabe actually di po ako bumili. Di ko alam bat ko sya pinicturan. Napa wow kase ako sa price nya, tas natakam ako sabay send ko sa Messenger ni mama," the netizen wrote.
She added that the stall is located at the Quiapo market in front of the Quiapo church.