Following President Rodrigo Duterte's statement on how he doesn't have the authority to investigate alleged corrupt lawmakers, former house speaker Alan Peter Cayetano claimed that during his reign, he made sure to control corruption.
On Monday, Duterte said Commissioner Greco Belgica of the Presidential Anti-Corruption Commission (PACC) gave him a list of the "corrupt" congressmen, but he can't investigate them because they belong to a different government branch.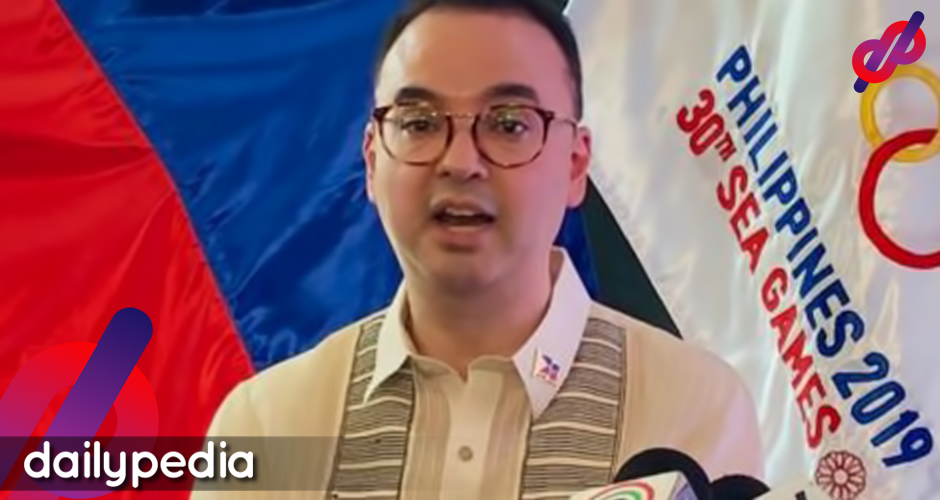 "Alam mo, let's go to political law. I have no business investigating congressmen. They belong to a separate organ of government which is co-equal with the president pati ang Supreme Court," he said during a  weekly briefing with Cabinet secretaries.
"Ngayon kung itapon mo sa akin, I have no other recourse, itapon ko din 'yan sa Ombudsman," he added.
He explained that he can't publicize the names because it would "be an encroachment of the separation of powers."
"I cannot investigate congressmen. It will be an encroachment of the separation of powers. Hindi ako puwede,
"If I cannot investigate the congressmen, then I have no authority to be releasing their names that they are involved per investigation by the PACC," he said.
Meanwhile, Cayetano on Wednesday said he kept corruption in check when he was House Speaker.
"Talaga naman sa Kongreso, there is always a bad end at 'yan parating gusto mangibabaw. At nung time ko, kinontrol ko talaga yan, hindi puwedeng makalusot." he said.
Cayetano is currently under investigation for his role in the 30th Southeast Asian (SEA) Games in 2019.
He previously said he has no problem going to jail if the SEA Games allegations of anomalies against him are proven true.
"If there are a few senators or if anyone wants to meet my challenge, why not? May oras ako ngayon. Isa-isahin natin at 'pag may makita kayo, ikulong niyo ako or itigil natin 'to, kung ni singko kumita kami dito. But kung hindi, ano naman penalty niyo, mag-resign kayo" he said earlier.
"Is Phisgoc open to any investigation? Yes. Eh bakit po may masasakit na salita rin versus that? We're open to investigation but we're against witch-hunts," he added.
Sen. Risa Hontiveros also called for a "full-blown" Senate investigation of issues concerning the event.
Issues about the inconvenience of athletes and food served during the SEA Games were all "fake news," said Cayetano.
He said he was willing to cooperate for the sake of "integrity and transparency" and called on Hontiveros to come up with the evidence as it relates to the anomalies.
Cayetano was the Philippine Sea Games Organizational Committee (Phisgoc) chairman.
Last year, Duterte cleared Cayetano of corruption allegations in the said event.
"Yes, he has to answer but I do not think that corruption is the – I am sure Cayetano is not involved in corrupton pero 'yung ibang binigyan ng task, 'yung POC pati yung kay Bambol Tolentino," Duterte said.
"I am not investigating Cayetano under it, I am just trying to find out. I think the money must have not been properly disbursed. I know Cayetano cannot handle everything, he has to delegate," he added.