The Department of Health (DOH) has no problem with using air purifier necklaces to increase protection from COVID-19.
Air purifier necklaces do not emit smoke so they are completely safe, said Heath Undersecretary Maria Rosario Vergeire.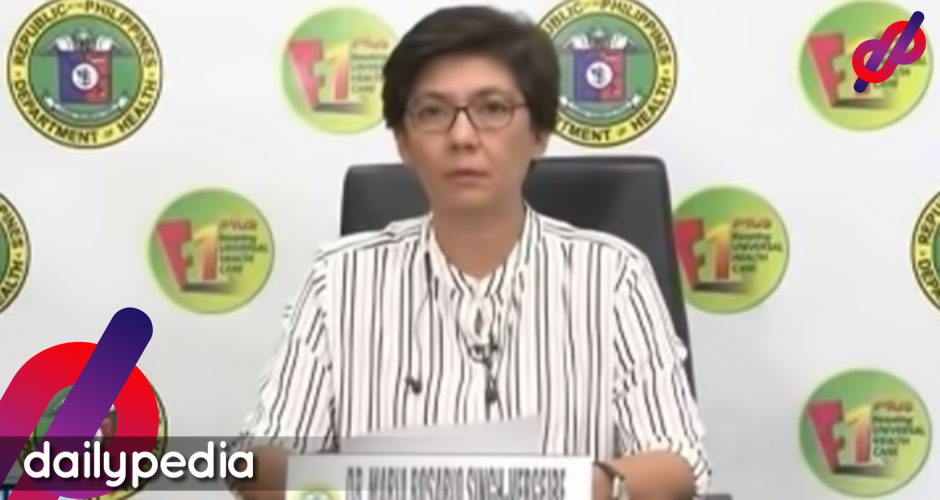 "Such devices do not have smoke or mist. I think it is not going to cause harm, and there is nothing wrong with using them," she said in a virtual briefing Wednesday.
The device was designed to protect the clean air surrounding the head from pollutants by producing negative ions.
People wearing portable air purifiers should keep in mind that it is still important to observe health measures to avoid catching diseases, said Vergeire.
But the agency does not approve of air purifiers and mist machines at home.
"These air purifiers and mist machines that I see placed in rooms and emit smoke, do more harm than good," Vergeire noted.
She added that the DOH earlier posted an April memorandum that states disinfectant fogging for general infection control has more cons than pros.
"It can cause aerolization of the virus, meaning the virus can stay longer in the air if we use these kinds of technologies of misting and fogging," she explained.
Netizens wondered why all of the sudden the DOH would advocate for using such device.
A doctor reacted, saying it would do nothing to offer protection from the coronavirus.
These things DO NOTHING to protect you from COVID-19. They might not be harmful per se but can make people fall into a false sense of security. Come on DOH, you could do better than this! https://t.co/rtkn4B7Rgh

— Carlo Trinidad, MD (@hellokidneyMD) October 30, 2020
Netizens also think that this is another ploy by the government to make more money.
https://twitter.com/giob0i/status/1322107609739005952?s=20
Mukhang may negosyante na naman na makikinabang ng husto sa necklace na to ah.

— Beckong, MD (@BeckongMD) October 30, 2020
https://twitter.com/IanLgl/status/1322002293793779713?s=20
Ayun oh! May basbas na ng DOH! Pwede nang ipamigay ni Bong Go yung mga necklace air purifier nya na may pagmumukha nya.

Entry: The shit this government gives us https://t.co/p9KDTf16kp

— ricci (@ricci_richy) October 30, 2020
People know that an air purifier will do nothing in terms of protection from the deadly disease.
DOH anyare?! Wearable Air Purifier. Talaga?

— ᴍᴏɴ ᴀᴄᴅᴀʟ (@MonAcdal) October 30, 2020
Wow, evidence based medicine thrown out of the window.https://t.co/zA63SgxiSG

— JM Deblois, MD (@jmdeblois) October 30, 2020
After raising eyebrows, DOH immediately clarified that while necklace air purifiers do not pose any harm, there is also no evidence that they are effective.