YouTuber Mary Lite Lamayo lost a lot of support after she pretended not to recognize Dr. Jose Rizal, the country's national hero.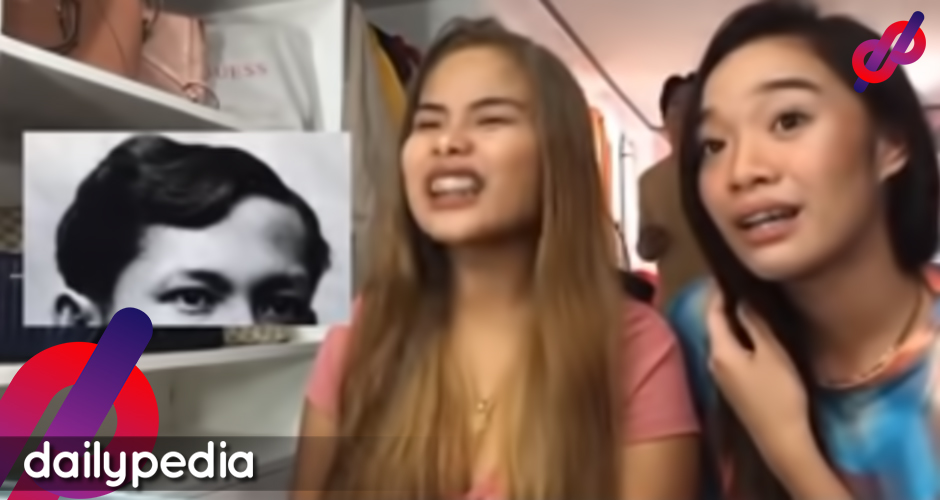 In a deleted video, Mary and her friends played a game wherein they tried guessing famous people by pictures that only showed the upper half of their faces. They called it the 'GUESS WHO CHALLENGE'.
When it came to Rizal, Mary found it hard to identify him.
"Sino yan? Artista ba yan?" Mary asked her friend.
She also asked if the man in the picture was on TikTok.
Her friend gave her a clue, saying that the man is someone who the Filipino people place in a high standard. She then revealed that it was Jose Rizal with Mary saying that she was just about to drop his name.
However, netizens know for a fact that the vlogger was just pretending not recognizing that it was Rizal.
Obviously, she did it to get more clout, said netizens.
https://twitter.com/imkimcabailo/status/1322031698838609920?s=20
They're probably right since the YouTuber is getting talked about more on social media.
Mary lite lamayo is a clout chasing bitch

— Literal ape (@altbr_addy) October 31, 2020
Just another dim witted attention whore. It doesn't make you cute Mary Lite Lamayo. Jose Rizal is weeping in his grave.

— ChrisDM (@ChrisDM63972648) October 30, 2020
Really? do people actually believe that Mary Lite Lamayo doesn't know who Dr. Jose Rizal is and she's not acting just to get more views and attention?

— ela (@angelagoncilllo) October 30, 2020
Many also find it funny because Mary is actually a tourism student.
https://twitter.com/Gorgeouskitty14/status/1322919995278528516?s=20
mary lite lamayo, a fcking tourism student who didn't know who tf is jose rizal. great.

— sowl ♡ (@sowlxy) October 30, 2020
Yeah, sorry not sorry but I'm really judging her right now. Mary Lite Lamayo is a 2nd year college student taking up Tourism so how come she didn't recognize Dr. Jose Rizal? Nag elementary ka ghorl? WTF!? Even my preschool cousin knows who is Dr. Jose Rizal. https://t.co/757IYCCJhu

— J A Y M A R (@jaymarhadap) October 30, 2020
Some think she's just not a smart person.
me to mary lite lamayo bcs she doesn't even know who is Dr. Jose rizal pic.twitter.com/Wx6gCv6Zzb

— i do followback, DM me (@_colonelyh) October 30, 2020
[BREAKING NEWS]

October 30, 2020 a famouse tiktoker Mary Lite Lamayo has been tested positive for being stupid.

— ❥ ــہـ٨ـJAYـہـ٨ـ❥ (@Your_dumplings) October 30, 2020
Mary Lite Lamayo is the example of an idiot

— dyomari (@Jmr_Espncll) October 30, 2020
Jose Rizal when mary lite fcking lamayo the dumb bich told that she didn't know him: https://t.co/zjr14qjgxa

— Vishgab (@gabpeyt11) October 30, 2020
Last June, Mary had to defend herself following observations from viewers saying that her boyfriend Roi Oriondo was playing with her privates in a previous upload.
In a video with another friend, Roi and Mary were getting touchy with each other. She had a pillow on her chest so it wasn't clear what really was happening. However, at the end of the video, Roi's hand can be seen placed comfortably behind Mary's back.
As a response, she said that it wasn't true that Roi was pleasuring her.
"Alam ko pong may mali kami kasi di po muna namin chineck yung video bago i-upload kasi kahit kami, hindi naman namin napansin yung ganoong nangyari. Hindi rin po kami ganon ka-tanga para i-upload iyon at siraan ang sarili namin. Pero hihingi parin po ako ng pasensya dahil dun sa kinalabasan nung vlog na hindi maganda." she said.
But netizens said she wasn't fooling anyone.
Eto na po yung gusto naming sabihin sa kumakalat na issue. pic.twitter.com/fqyYmRjEvb

— Mary Lite Lamayo (@lite_lamayo) June 30, 2020