President Rodrigo Duterte has approved the call for an investigation into the Philippines' ambassador to Brazil after a CCTV footage of her abusing a Filipino domestic employee surfaced online.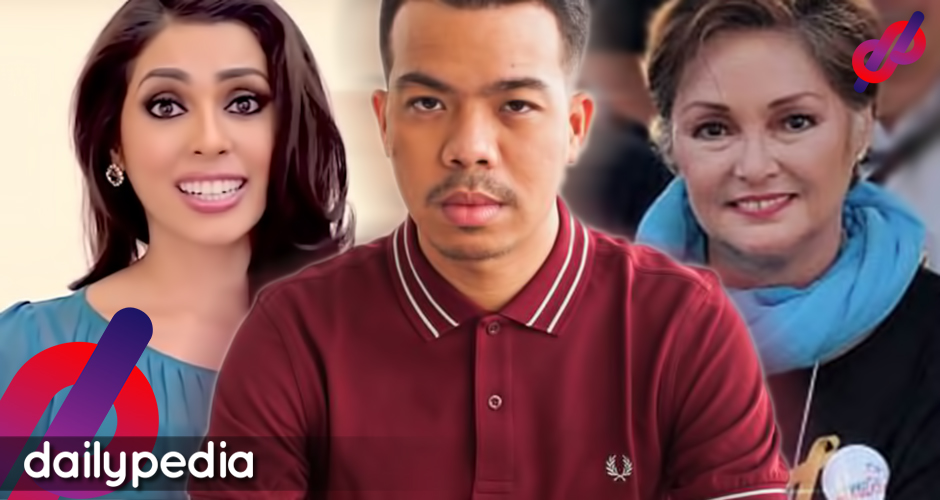 "Pinayagan na po ng Presidente ang Department of Foreign Affairs na imbestigahan ang dating Philippine ambassador to Brazil na si Marichu Mauro," said Presidential Spokesperson Harry Roque.
"Bilang isang presidential appointee, kinakailangan po ang pagpayag ng Presidente bago maimbestigahan ang dating Philippine ambassador," he told reporters.
In a tweet, Foreign Secretary Teodoro Locsin Jr. identified the diplomat as ambassador Marichu Mauro, who was ordered immediately  "to explain the maltreatment of her service staff."
The video shows Mauro in her Brasilia residence scolding a house worker as she pulled her ears and hair.
The worker has since left and returned to the Philippines.
"The DFA is reaching out to her to ensure her well-being and cooperation in the investigation," the department said.
Mauro received major backlash from the Filipino public after the video went viral.
MJ Lastimosa can't even put in words what she felt when she saw the horrific footage.
No words 🤬 https://t.co/mcG4BrhAPt

— MJ Lastimosa (@MJ_Lastimosa) October 28, 2020
JP Habac wants to see Mauro the "monster" behind bars.
THROW THIS MONSTER IN JAIL. https://t.co/E0x422h8Sl

— JP Habac (@jphabac) October 28, 2020
It wasn't easy for Leah Navarro to watch an elderly woman getting treated like that, saying that the president should be disgusted that someone like Mauro represents the Philippines.
This is very difficult to watch, but you must so you'll see why Duterte should be abhorred for choosing this poor excuse of a human being called Marichu Mauro to represent our country. His people have to be as crazy as he is. Demented. https://t.co/xp0WbilZxw

— Leah Navarro (@leahnavarro) October 28, 2020
Netizens were just as repulsed by what they've seen.
There is no valid explanation sa ganitong behavior. Kick her fckng ass out agad agad from being an 'ambassador'. It must be traumatizing sa minaltrato niya. No helper ever deserves this kind of treatment, especially from a person who's expected to protect you. https://t.co/cYuMbliRPl

— Powie (@powiecan) October 28, 2020
titles such as "diplomat" truly don't account for one's overall behavior. just shameful to be dignified in everyone's eyes except for those within your household 🤷🏽‍♀️ https://t.co/cdFXDAMnDb

— Rain Matienzo (@rainmatienzo) October 28, 2020
Based on the worker's actions of defending herself, it seems as though the abuse has been going on for quite some time.
Kitang-kita dun sa househelp na may trauma na siya from the physical abuse kasi every time na mapapalapit siya sa ambassador she looks like she's protecting/shielding herself na from an attack. Ganun ka-frequent yung pang-aabuso. I hope she goes to jail.

— millennial of manila (@MillennialOfMNL) October 28, 2020
According to the law, "the chiefs of mission who are commissioned by the President as ambassadors extraordinary and plenipotentiary shall not be investigated by the Board or separated from the Service unless there is an express written directive from the President."
household helpers make life easier and if you can't offer them anything other than hostility then maybe you should try switching places with them for at least a day. https://t.co/vylxgYIT3e

— alexis (@itbealexisirl) October 28, 2020
In a statement, Sen. Bong Go said the president "has always been firm – the protection and promotion of the rights, welfare, and well-being of Filipinos overseas is a paramount responsibility of our Government.
"Our Ambassadors are duty-bound to carry out this mandate, no questions asked.
"The impartial investigation [against Mauro] will be carried out consistent with relevant provisions of the law, particularly the Foreign Service Act of 1991," he added.
This is not how a decent human being acts. Especially one that's supposed to represent their country abroad. Marichu Mauro needs to be held accountable for her reprehensible actions. Household helpers are human and they deserve to be treated as such. https://t.co/Nz6UGhPurS

— carissa rodriguez (@carissarodz) October 28, 2020
i have no remorse for people who treats helpers like this

i really wish them a long time suffering, i curse them, despise them, and i hope on their last breathe they feel nothing but fear sadness, alone and regret that they ever existed like the piece of shit they are

— Aly (@ohaayzeec) October 28, 2020
JV Ejercito, one of the authors of the Kasambahay Law, said Mauro should be charged for violating it.
Being an author of the Kasambahay Law in The House of Reps, I was enraged when I saw the video of how Ambassador was maltreating her Filipina Helper.

She should be charged according to Kasambahay Law when she gets a home.

Diplomatic immunity cancelled! https://t.co/ie2G7BXbT5

— JV Ejercito (@jvejercito) October 26, 2020
On Wednesday, Locsin said he'd hire the "best guy" to investigate the mistreatment of the house worker.
"Under my leadership, the DFA will not tolerate in any way whatsoever actions by any of its ranking officers or staff that go against our primary mandate, which is the promotion and protection of the welfare of all overseas Filipinos," he said.
"Let me reiterate the DFA is giving this matter its utmost attention, true to its core mission of protecting the rights and promoting the welfare of overseas Filipino workers.
"All our diplomats are held to an even higher standard by virtue of their profession's mandate, not least to be the face of our compassionate country, and sworn commitment to public service," he added.