Lakam said that she saw a tikbalang peeking through the windows in the image.
Netizens also pointed out a hand coming from under the bed in the photo.
Chinita Princess Kim Chiu caused her followers to have goosebumps after her sister pointed out something mysterious and questionable in an Instagram photo she recently uploaded.
The Kapamilya star shared an image of herself on the set of their filming location for her upcoming horror movie when Lakam, her older sister, told her that something weird was peeking from the window behind her.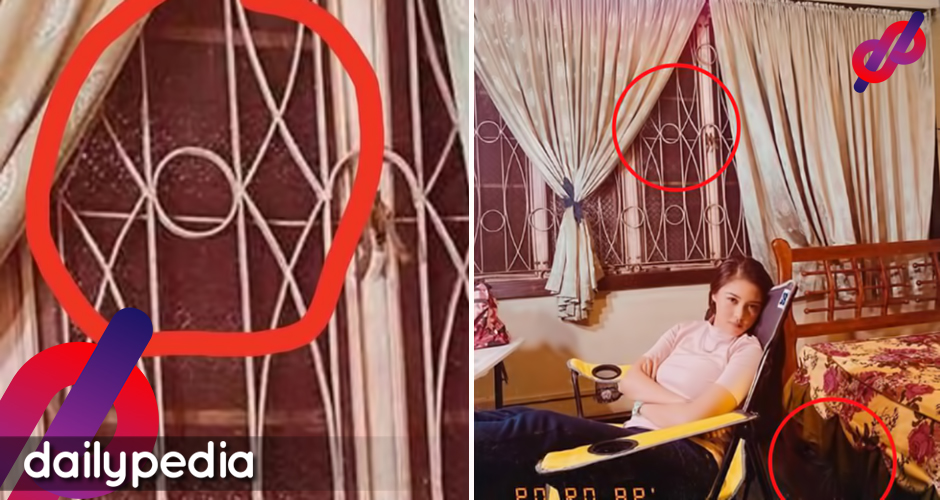 On her Instagram stories, she uploaded a video that pointed out the allegedly paranormal being in the photo.
"Omg!!!! Ano ba Lakam!! Eto talaga ang bubungad sa umaga!!!" Kim wrote.
The star then said that the production staff didn't even put "ghosts" there for the filming so she doesn't know why Lakam saw one. Lakam then shared that what she saw was a "tikbalang" which is a part-horse, part-man creature.
In another Instagram story, Kim then said that one will only see what Lakam meant if that person can also detect paranormal beings or is known to have a "third eye."
"Hindi ko nakikita yung sinasabi nila, but sabi nila kapag nakita mo daw ibig sabihin may third eye ka," Kim wrote.
Netizens also noticed another peculiar thing about the photo. People started pointing out a hand that seemed to be coming from under the bed.
https://www.instagram.com/p/CGAIBUgJ-qp/?utm_source=ig_web_button_share_sheet
U-Turn starring Kim Chiu, Tony Labrusca, and JM De Guzman will be available on KTX.ph, iWantTFC, SkyCable PayPerView, and Cignal PayPerView on October 30 for only Php150.