Ever wondered what it's like to go from just friends to lovers? Well, here's a couple that will serve as an inspiration to all: Angel Locsin and Neil Arce.
The couple, who got engaged in mid-2019, shared a few bits of their journey from magkaibigan to magka-ibigan.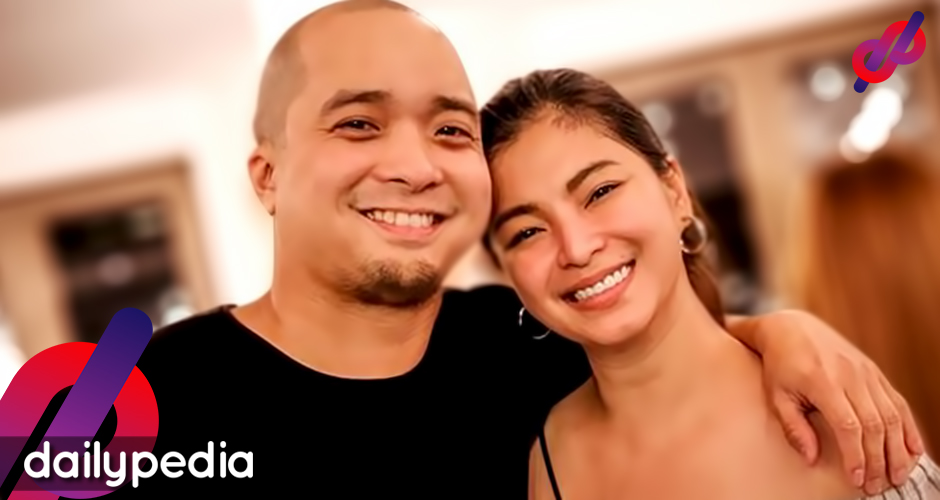 Not a lot of people know that Kapamilya star Angel Locsin and Neil Arce were once friends. It's one of the revelations they had in their recent vlog, where they shared how they started off as friends.
According to Neil, he and Angel started out as friends in 2010, but only started dating in 2017. They both went through a lot as friends, even becoming each other's confidantes.
Angel used to set up Neil with other girls, while Neil was Angel's go-to person if she "wanted someone sensible to talk to."
This would go on for 7 years, with both calling each other "bro"—until it got to a point where they both started developing feelings for each other.
Angel would ask one of their common friends, Carla Humphries—who would later say "don't do it". "At this point, Angel stopped replying to my messages. That's when I decided to head over to her place and talk."
It eventually got to a point where they admitted they had feelings for each other—though Neil was the one who first assumed they were boyfriend-girlfriend. "After she said 'I love you' back, I thought that was it—I thought we were official." Angel, however, insisted that Neil formally ask her to be his girlfriend—which he did through this very cute video:
It features a bunch of their common friends—including Carla—asking Angel to say yes to Neil and be his girlfriend. Suffice to say it worked, and here they are 3 years later, happily engaged as we await the end of the pandemic for possible wedding bells.
Pro tips to get out of the friendzone
If you have ever wanted to get out of the friendzone with your boy/girl "best friend", here are the things you should remember from Angel and Neil based on their journey of going from friends to lovers.
Tip #1. Make sure you REALLY like each other.
This one is quite simple to understand. Angel said it best: "Kung hindi ka sigurado sa nararamdaman mo, please lang, huwag mong guluhin ang isip ng kaibigan mo. "Siguraduhin mo munang hindi ito infatuation or disillusionment. Malaking bagay ang papasukin ninyo."
Tip #2. Be ready for awkwardness.
Yes, there will be awkward moments. However, Angel and Neil tell us that there's nothing to worry about. Their tip to get over the awkward moments: laugh it out, don't be afraid, and accept that it will feel awkward at some point.
After all, this guy/girl you are currently dating was—and still is—your friend for a long time.
Tip #3. Talk it out as friends.
This one goes out to those friends-turned-lovers couples who go through the typical boyfriend-girlfriend disagreements.
According to Angel, you still have to talk to each other as friends, especially during moments when one of you gets angry. "Hindi porke't kilala ninyo ang isa't isa ay alam niyo na ang iniisip ing isang tao."
She cited Neil's case of already having a kid and not wanting to marry or have more kids. Angel respected Neil's wishes, though she eventually shared her wish of getting married and having kids with Neil as well. Neil, of course, said yes to what Angel wanted—but only after reaching a compromise.
They also said nothing should change when you talk things over. Honesty should still prevail, especially since people become overly sensitive when they go from friends to lovers.
Tip #4. Go all in.
This is probably the best tip, which they understandably left for last. Again, Angel said it best: it's a big risk to fall in love and get into a relationship with a close friend. Imagine being in a relationship with someone you've shared some of your secrets with BEFORE you even became a couple.
According to the couple, you should protect each other and be sure you do not make the same mistakes your friend already told you about. After all, you practically know each other before you became a couple.
You should also make sure you never doubt yourself and the relationship you have with your friend. Angel shared this golden nugget that ties all four of these tips together.
"For those who are afraid to take a risk, don't. If that person really is your friend, they will want what is best for you and the two of you." Angel also said to not be afraid of losing people in your life. "If they leave, then it just means they weren't meant to stay with you for the rest of your life."