Frankie has now been living as a man for the past 10 years.
Leandro then encouraged his fellow parents to be supportive of their children especially when it comes to their sexuality.
Sa Dulo Ng Walang Hanggan's Leandro Muñoz expressed how proud of and happy he is with his eldest child, Frankie, who has been living as a transgender man for the past decade.
During Paolo Contis' online show/vlog Just In, Leandro recalled that at the young age of 16, Frankie decided to open up about his sexuality. The former actor narrated that during that time, Frankie approached him and said that he might need professional help.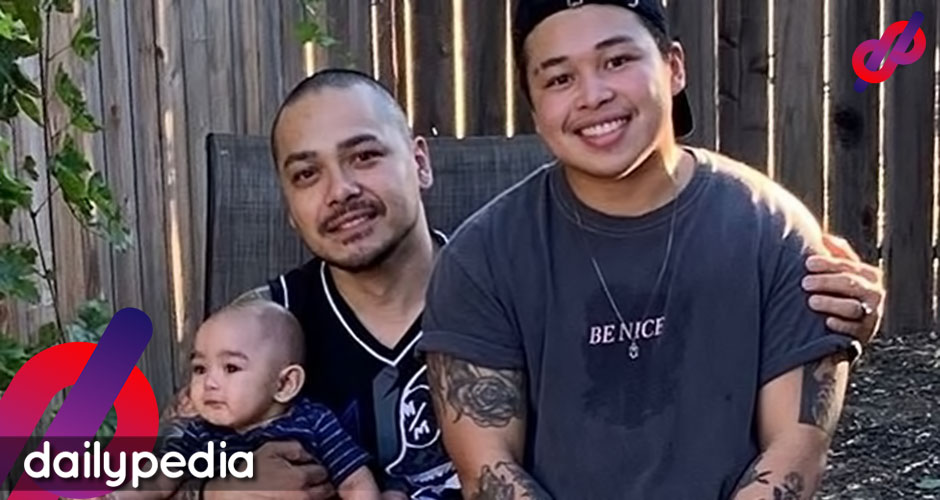 "Sabi ko, 'Why?' Because attracted daw siya sa same sex. Sabi ko, 'There's nothing wrong with you.' Sabi ko, 'Is that what makes you happy?' Sabi niya, 'Yeah that's what makes me happy. I feel like I am a boy, I am a man.'"
Leandro didn't hesitate to tell his son "Go with what you feel" after hearing his confession.
"My point here is kailangan talagang i-support natin what makes our children happy."
Leandro said that regardless of what people may think, he will never hide his son's identity.
"This is something I will never ever hide from the public or anyone should hide from the public because this is a serious matter," he said.
"Ever since na sinabi niya 'yun, hindi na siya closet. Hindi na siya nagtago. He came out. Now he's a transman. Iyon na ang tawag sa kanya ngayon… He's very, very happy."
He then advised his fellow parents and said that they should give their full support if ever they encounter the same situation as he did.
Leandro's wife Sheryl just gave birth to a boy Mason and they are both currently based in San Francisco, California.