A Facebook user has made a lot of netizens angry after he put a baby up for sale.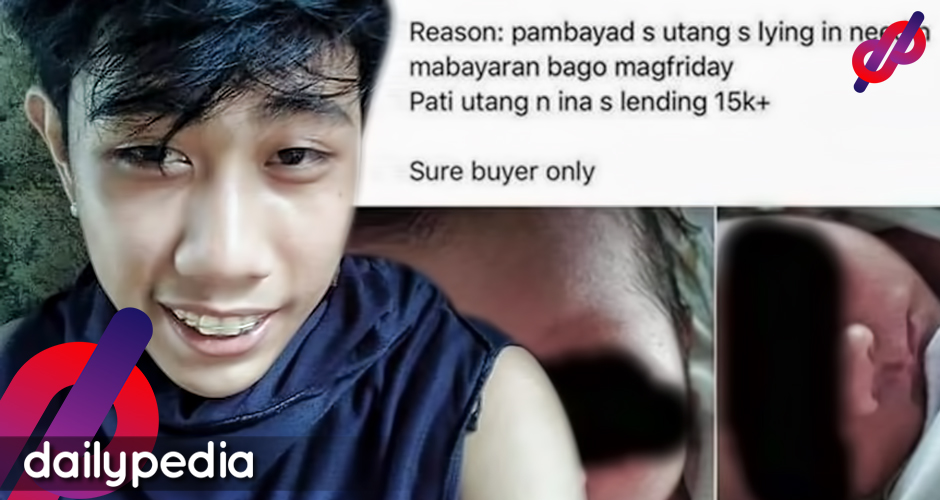 Robbie Martin Migo shared photos of the baby, whom he called Chris Kyle, to the Facebook group Pacita San Pedro Biñan Buy & Sell Online and said that he was selling the baby for P50,000 "fix price."
He was selling Chris in order to pay his and his mother's debt, and that the deadline for the payments is on Friday.
Netizen Genta Chest shared his post which garnered tons of angry reactions.
Netizens tagged Raffy Tulfo in Action, and proceeded to bash Migo.
"Pasikat ka benta mo utin mo ng may maibayad ka sa utang nyu wag yung batang walang muwang."
"P*tang ina mong gago ka..pagbigyan lng ng diyos na ako mkakita sayo babalatan kita ng buhay hayop ka..nanginginig laman ko sayo hayop ka.."
"Nakakapanginig ka ng laman punyeta kang lalaki ka, matapos nyong magpakasarap, ganyan gagawin nyo? bata yan, haypp ka.. di yan hayop na katulad mo, buhay ka pa sinusunog na kaluluwa mo sa impyernong hayop ka."
"Mga wlang kwentang mgulang..kpwA p kaya ang di ibenta mga Yan..mtkot kau sa karma."
"Grave naman kahit naman siguro sino magaglit sa ginaa ninyo! May bata bang binibinta sa facebook pa dios ko kuya rehas is weaving at you!! Lagt ka."
In a reply to a netizen's comment on his original post, Migo revealed that Chris is actually his son.
He said that the criticism he was getting did not faze him because is used to trash-talking due to playing a lot of Mobile Legends.