Twitter was all about protecting Chris Evans early Sunday after he accidentally showed the whole world his privates.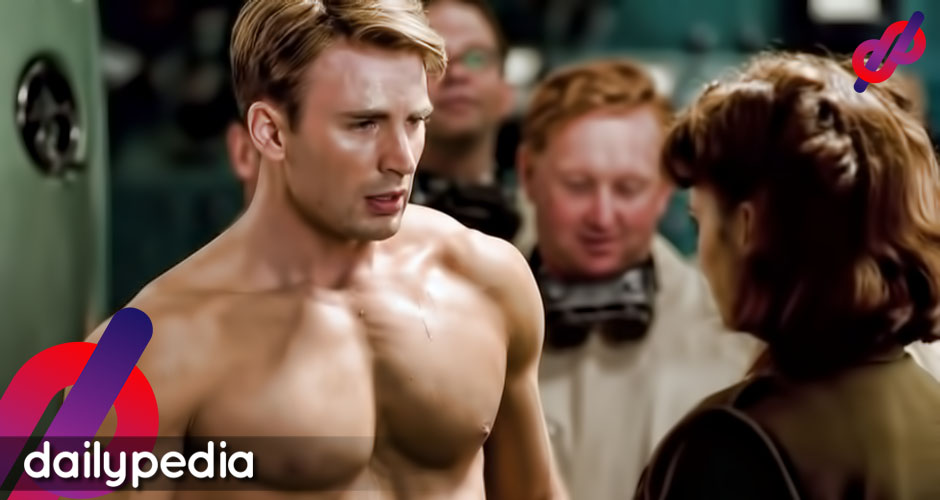 It all started when Chris uploaded an a video on Instagram that was actually a screen recording. It seems Chris forgot to crop out the end of the video that showed his camera roll in which a photo of a semi-erect penis was seen.
Fortunately for Chris, people love him enough to respect his privacy by not spreading the photo. Twitter users shared various photos of Chris to deter other people from wanting to see his privates.
⚠️⚠️Chris Evans NUDE⚠️⚠️🔻🔻

The only nude scene I will share bc Chris Evans deserves some privacy pic.twitter.com/0czER1556s

— ✪ 𝐖𝐡𝐚𝐭 𝐚 𝐃𝐨𝐫𝐤𝐲 ✪ (@Big_BuckyEnergy) September 12, 2020
https://twitter.com/smolwanniee/status/1305056198098522115?s=20
#WeLoveChrisEvans
The REAL reasons why we love Chris Evans, why he is great, and why he is trending. pic.twitter.com/0p1fbpAWet

— Just Me | RESPECT CHRIS EVANS (@JustMe52438013) September 13, 2020
Just gonna leave this pic of Chris Evans and his dog here. Respect his privacy. #ChrisEvans pic.twitter.com/NE42wpy62M

— Jubu (@Jubayer08237288) September 13, 2020
Reminder that Chris Evans has severe anxiety and these are the only pics you need to see: pic.twitter.com/nnZLNWZjmn

— Stain¹ᴰ (@Hoordandle) September 13, 2020
have you seen these photos from the best photoshoot chris evans has ever done? well now you have pic.twitter.com/6PnUpYfcHp

— feliz nAVYdad ☃️ (@cevansnasacap) September 13, 2020
Chris Evans is easily one of the hottest men in the world, but there were some who saw the photo and were left disappointed at how small it looked.
Chris evans' cock is small

— LmaoCrusader #deeznutzgang (@LmaoCrusader) September 12, 2020
I HAD HIGH EXPECTATIONS FOR CHRIS EVANS ): no way he has a small pp

— leana (@9fearz) September 12, 2020
I think chris evans's dick is small

— stream folklore (@wokestdaddy) September 13, 2020
chris evans dick fell off the sky. sike his dick is small asf pic.twitter.com/9x9SdxSKoU

— richie (@toziersgay) September 13, 2020
Chris has opened up about his anxiety that causes 'mini-panic attacks.' He originally turned down the role of Captain America because he was scared but later accepted it because "maybe the thing you're most scared of is actually the thing you should do."
"If the movie hits, your life noticeably changes. If someone in your family is in the hospital, and you're going in and out and people are taking pictures of and you complain, it's too bad. You made this bed, sleep in it." he said in a 2019 interview.
At 39-years old, Chris believes in same-sex marriage and promotes other liberal views.