Rep. Eric Yap of the Anti-Crime and Terrorism through Community Involvement and Support (ACT-CIS) Party-list has netizens wondering why a building was named after him when he is in fact still alive.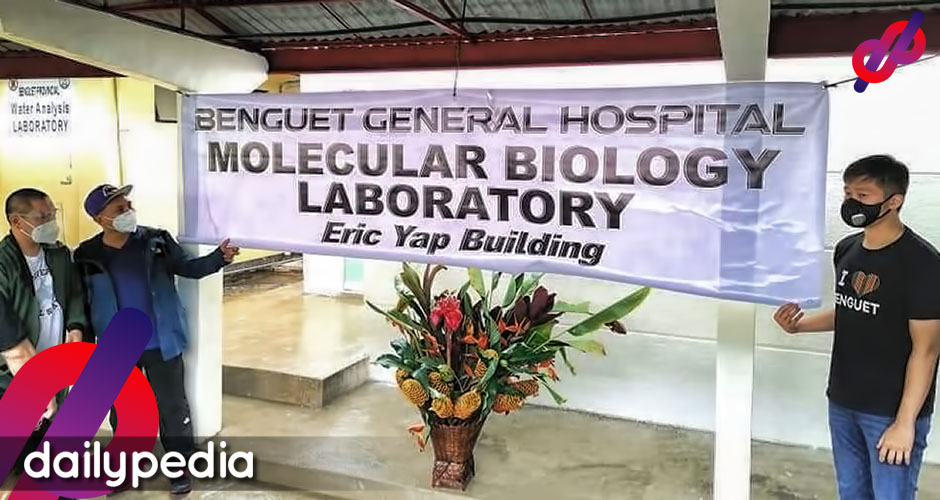 The building where the molecular biology laboratory at the Benguet General Hospital (BeGH) is located has now been named the 'Eric Yap Building.'
Netizens pointed out that according to the Revised Guidelines on the Naming and Renaming of Streets, Public Schools, Plazas, Building, Bridges, and other Public Structures (NHCP), "No local government units, institutions, places or buildings shall be named or renamed after a living person."
Buhay pa siya niyan ah https://t.co/eJTDSyr2u6

— jules guiang 🇵🇭 (@JULESguiang) September 13, 2020
Can the Governor's Office-Benguet please explain this? This building is found at Benguet General Hospital in La Trinidad, a government compound. May we also know if there is a MOA or a contract covering this?

— Miss Maggie (@MiaMagdalena) September 12, 2020
People joked about Yap wanting to be dead.
May isang partylist congressman ang nag-aambisyong mamatay na…
nanliligaw ng boto para maging ganap na congressman ng Benguet sa susunod na eleksiyon… pic.twitter.com/i5fcfYU85c

— InfluenCZAR (@Simply_Clinton) September 13, 2020
Rest in peace, Cong. Eric Yap. 😌🙏 https://t.co/WfQCJzs7K3

— Roentgen (@ronaldgem) September 13, 2020
Baka this is a foreshadowing na eric yap will die soon??? Im not wishing ill pero idk ha https://t.co/KnK7rjypp0

— ᘻᖇ. ᗷᓍᖻSᘿᘉ (@GillesGiuseppe) September 13, 2020
Hangkapal naman nyang eric yap na yan! Gustong palitan ang NAIA para daw walang kulay yung airport? Pero ano yan? Di naman siya binaril ah? 🤮🤮🤮

— #NOTOABSCBNSHUTDOWN (@PollescasDaisy) September 13, 2020
eric yap building?bakit inassasinate ba sya dyan, dahil gusto nyang bumalik sa Pilipinas at magsalita laban sa isang diktador na nakaupo, pumapatay, nagpapayaman sa angkan at nagpapahirap sa bayan, pag nangyari yun sige gawa sya ng building gamit pondo ng gobyerno!

— enteng (@enteng1177) September 13, 2020
Sariling pera ba ni Eric Yap ang pinagawa dyan? Kung pera nya yan and donated okay lang. Pero kung pera ng taumbayan yan, EPAL yan.

— odanocnemleur (@enconado_m) September 13, 2020
Last June, Yap announced that he'll personally finance the construction of the said laboratory which was expected to operate by August. He also contributed more than P5 million from his personal resources to buy the reverse transcription polymerase chain reaction (RT-PCR) and automated extraction machines which were received by BeGH.
Yap explained that the laboratory will take longer to finish if it were government-implemented due to the bidding process. This is why he initially put up P1.8 million for the construction.
The RT-PCR and automated extraction machines that he donated will come from the health department and other available suppliers to improve testing capacity.
Thanks to Yap, Benguet will be the first local government in the Cordillera to have a molecular laboratory once the project is finished.
Yap also recently said that he has allotted P100 million for the construction of Benguet school buildings. He added that students won't have to travel far once face to face classes are given the green light.