It seems supporters of the late dictator Ferdinand Edralin Marcos are hard at work to get the strongman's name cleared of all his crimes.
While House Bill (HB) No. 7137, which declares the late strongman's birthday as a provincial holiday in his home province of Ilocos Norte, zipped through the House of Representatives with 178 yes votes, it has not gone undetected.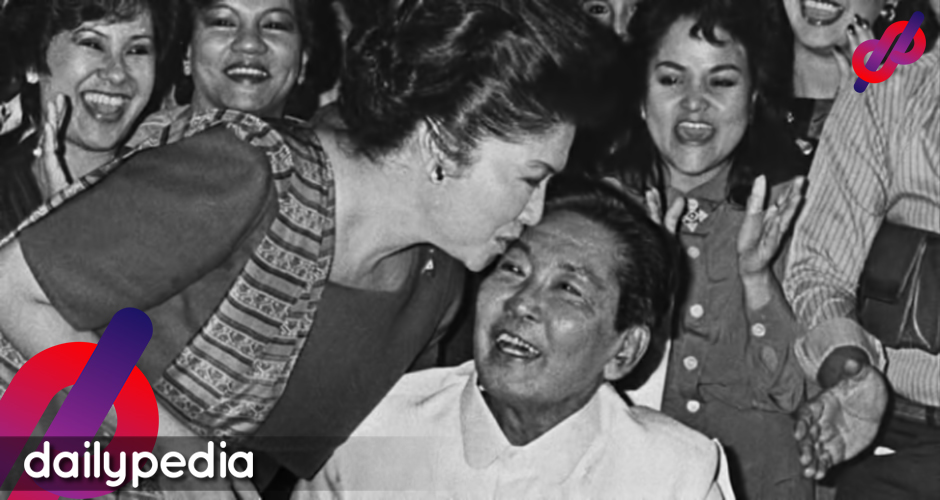 Between Senate opposition leader Francis Pangilinan and ACT-Teachers partylist Rep. France Castro—an Ilocano herself, there have been people who presented reasons Marcos Day should not be celebrated as an official holiday, even if it were to be restricted to Ilocos Norte.
Let's look at five people who have expressed their opposition for the bill:
Bayan Muna Representative Eufemia Cullamat
"Anong klaseng pagiisip nito na dapat kailangan pagdiwang ang isang magnanakaw ng kaban ng bayan at mamamatay tao? Ito ay napakalaking kalapastangan ng ating kasaysayan."
In a statement, Bayan Muna Rep. Cullamat raised long-standing reasons why the late dictator should not be glorified with a holiday—even in his hometown. Marcos led the country during one of its darkest—or brightest, depending on which side of the fence you sit on—times marked with corruption from both the Marcos family and his cronies as well as various human rights violations.
ACT-Teachers Partylist Representative France Castro
"Ako rin ay isang Ilocano pero nakikita natin na hindi ito karapat-dapat at katanggap-tanggap…kahit pa sinasabing ito ay local bill at bayaan na natin ang Ilocos region kung paano nila gustong i-celebrate ang birthday at gawing bayani si Marcos."
This is what Castro, an Ilocana, had to say about HB 7137 during a weekly Makabayan bloc press conference. It's a known fact that almost all Ilocanos think highly of their Apo Lakay. It's rare to find people like Castro who understands that Marcos did horrible things to the Philippines during his 21-year tenure in Malacañang. She even called the measure embarrassing, as the Marcoses are still international figures.
Solita Callas-Monsod
"But when President Marcos declared martial law, my father brought me every day to the Supreme Court to hear the martial law case against Marcos. And I remember him sighing, and saying, 'if I knew then that he would do this to the Filipino people, I would never have defended him.'"
Monsod's recent column in the Philippine Daily Inquirer was even more telling of how Ilocanos were not as united on recognizing Marcos as a hero. Her father, a journalist and a diplomat, used to be a staunch supporter of Marcos until the strongman declared Martial Law. It is yet another reminder that not all Ilocanos venerate Marcos as a hero.
Senator Francis Pangilinan
"It would be inappropriate to honor a tyrant and thief."
These were the very words said by the current president of the Liberal Party in an article published by South China Morning Post. In the article, Pangilinan also cited how the proposed bill, HB 7137, is inappropriate given the existence of Republic Act No. 10368, which institutionalizes the state's recognition of the suffering of Filipinos who have suffered under the Marcos regime and gives them reparation for it. He has also expressed his intent to oppose the bill once it makes its way into the docket of the Senate.
Former Commission on Human Rights chair Loretta Rosales
"How dare they (House of Representatives) come up with a bill celebrating a dictator when in fact we have toppled the dictator?"
No person in this country is more qualified to speak out against the pending Ilocos Norte holiday than Etta Rosales. In an interview with ANC, Rosales said the bill was "nakakabastos, nakakainsulto, at nakakadismaya." She also said Ilocos Norte is "not the private property of the Marcoses," adding that the province should not be thought of as separate from the rest of the country.
The issue likewise brings to light a quote from Singapore's founder and its first prime minister, Lee Kuan Yew describing the Filipino people:
"It is a soft, forgiving culture. Only in the Philippines could a leader like Ferdinand Marcos, who pillaged his country for over 20 years, still be considered for a national burial. Insignificant amounts of the loot have been recovered, yet his wife and children were allowed to return and engage in politics."
This isn't the first attempt at giving the strongman's birthday recognition in the province of Ilocos Norte. September 11, 2017, would see Executive Secretary Salvador Medialdea—by the authority of President Rodrigo Duterte—signing Proclamation No. 310, declaring that particular date as a special holiday in Ilocos Norte.
Duterte also "delivered" on a campaign promise he made to the Marcoses by authorizing the latter's burial at the Libingan ng Mga Bayani, something which his wife, Imelda, and his children Imee and Bong Bong have been batting for since their return to politics.