It seems the LGBTQIA+ community has gotten some form of retribution, as one of their staunchest critics—at least in Ukraine—has been sidelined due to COVID-19.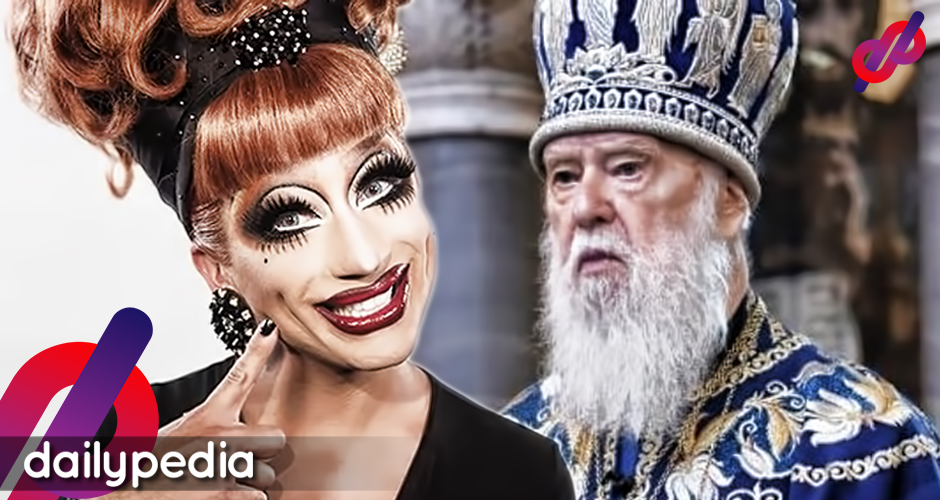 American drag queen, costume designer, and comedienne Bianca Del Rio, who last visited the Philippines in 2019, had this to say when news broke of a Ukrainian Orthodox Church leader contracting COVID-19:
Girl…… the gays DID NOT CREATE COVID!
But, I'm MOST CERTAIN we created your hat and gown! 💅🏽 #Orthodoxqueenforallstars6 pic.twitter.com/ogzeyESvpT

— Bianca Del Rio (@TheBiancaDelRio) September 10, 2020
The man in the photo is Kyiv Patriarchy of the Ukrainian Orthodox Church Patriarch Filaret. The 91-year-old church leader tested positive for COVID-19 after regular testing in Ukraine.
The Kyiv Patriarchy, a breakaway group from the Russian Orthodox Church, has released a statement on the matter four days ago, saying Filaret's condition is stable and he has continually received treatment for the virus.
Filaret is a powerful figure in the Ukrainian church, and has been a driving force towards anti-LGBT rights sentiments in the country. He also leads one of the biggest denominations of Orthodox Christians in Ukraine.
One of his most recent statements puts the blame on the LGBT community for the spread of the coronavirus. "The cause of the coronavirus is the sinfulness of humanity… evil is spreading. I mean, first of all, same-sex marriage—this is the cause of coronavirus and more. Children are taught to choose their gender. Is this good? This is evil," Filaret said during an interview with Ukraine's Channel 4.
This caused groups like Amnesty International to speak out against the religious leader.
This is not the first instance of religious leaders blaming the LGBT community for the spread of the pandemic. US pastor Steven Andrew has said, "Obeying God protects the USA from diseases, such as the Coronavirus," while at the same time saying that the Bible "teaches homosexuals to lose their souls and God destroys LGBT societies."
The list from international news agency Reuters also includes radio host and Protestant minister Earl Walker Jackson and Meir Mazuz, an Israel-based Sephardic rabbi.
Filaret's case also brings to light several public figures who downplayed COVID-19 yet contracted the virus all the same.
Athletes Usain Bolt, Novak Djokovic, and Rudy Gobert have all tested positive for COVID-19 after either holding events without health restrictions or downplaying the virus on live TV.
Perhaps some of the more prominent public figures to have contracted the virus are British Prime Minister Boris Johnson, the late Republican presidential candidate Herman Cain, and Brazilian President Jair Bolsnaro, who continues to downplay the virus as nothing more than hearsay from his opposition.