The Philippines now sits in second place as the Asian country with the most confirmed COVID-19 cases with 106,330, trailing Iraq.
On August 3, there were 3,226 new recorded cases and that number just keeps on increasing.
President Rodrigo Duterte himself admitted in his recent press briefing that the government has no solution for the deadly disease as the country's funds are insufficient for further interventions on COVID-19 response.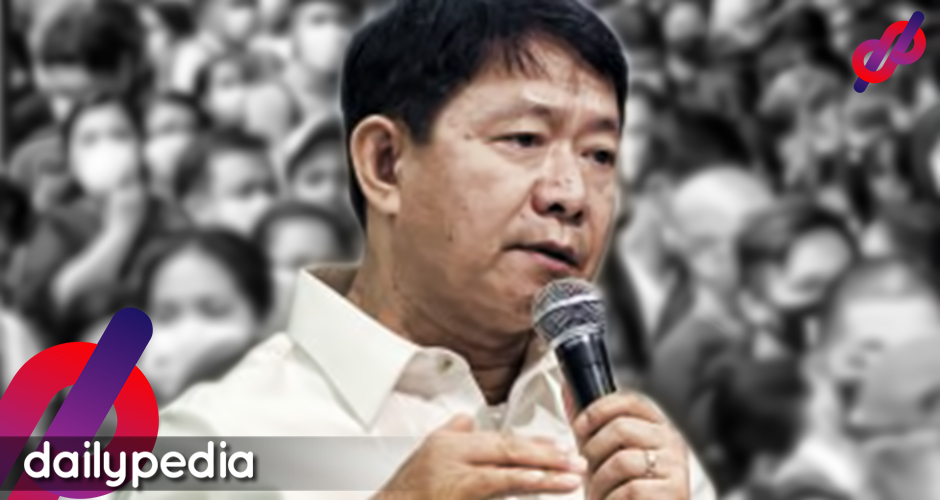 Interior Secretary Eduardo Año concurred saying that COVID-19 will remain a problem unless the right vaccine is created.
"We cannot beat COVID unless there is a vaccine," Año told CNN Philippines.
"We really need the cooperation of everyone to reduce the number of positive cases," he added.
Although the Philippines has the most strict lockdown rules, it is still struggling with COVID-19 due to bad government decisions.
Many countries have proven that a vaccine isn't needed to be successful in fighting the coronavirus.
Vietnam took their first case seriously which was in January, and immediately proceeded to perform contract tracing and movement limitations, interventions which Secretary Francisco Duque III was criticized for not doing.
The Ho Chi Minh City government said the country can handle over 1,000 cases in a meeting last March, acknowledging that Vietnam's healthcare system would get crushed much like with Italy and Spain.
"During the next 10 days to two weeks, do not allow the number of cases to exceed 1,000 nationwide, otherwise the risk of disease outbreaks is very high," a summary of the meeting on the city government website said.
Social distancing is also strictly observed which really contributed to the country's success. Vietnam did not have to put out false reports about their cases because it acted quickly against the disease.
Taiwan on the other hand only has 7 coronavirus related deaths and is considered one of the most successful nations that have dealt with this pandemic.
Travelers, upon arriving in Taiwan are required to self-quarantine in hotels until they are cleared of COVID-19.
Tsung-Mei Cheng, a health policy research analyst at Princeton University attributes Taiwan's success to leadership.
She said that Taiwan already had a plan for a pandemic, one that was established since the SARS of 2003.
"They have professionals running the show," she said. "These are people who have trained for years for this."
Rapid testing centers were almost always accessible to the public and violators were handed huge fines for not wearing masks.
Citizens also used their national health insurance cards to buy face masks in bulk.
"At the end of January, my husband and I were memorizing delivery schedules at convenience stores near us, and going to them at 2 a.m. to try to find masks for our toddler," said Catherine Shu, a local journalist.
Further, all citizens have healthcare records which makes it easier for hospitals to access their medical information online much faster. The communication between the government and the public was crucial.
"I think for me, this was an emotional milestone because I trust the CECC — their work and transparency has been exemplary — and I took that as a signal that I could finally let myself relax a bit," said Shu.
Just like Taiwan and Vietnam, New Zealand took early action to prevent further spreading of the disease. With only less than 30 COVID-19 related deaths, the nation's interventions have been described as "crushing the curve"
New Zealand introduced disease prevention measures three days after the WHO declared the coronavirus outbreak a public health emergency of international concern on 30 January 2020.
"This report, including the observation that, 'the key learning from China is speed – it's all about the speed. The faster you can find the cases, isolate the cases, and track their close contacts, the more successful you're going to be,' helped influence New Zealand's strategy to 'go early and go hard,'" said New Zealand's Director-General of Health Dr. Ashley Bloomfield.
The government was "determined to minimize the impact of COVID-19" upon knowing what has happened in Europe.
"It was recognized that implementing this strategy would have significant economic costs, but so would a major outbreak," he explains. "So New Zealand took a precautionary approach and on 26 March, apart from essential workers, the entire country was required to self-quarantine at home."
WHO Regional Director for the Western Pacific, Dr. Takeshi Kasai credits the country's efforts of strict physical distancing with strong testing, contact tracing, clinical management of those infected, and clear and regular public communication.
"New Zealand certainly benefited from being a high-income, island country with an advanced health system," says Dr. Kasai.
"But they didn't take anything for granted.
"They worked concertedly to limit and stop COVID-19 on their shores and support other countries in the Region," he added.
But the country isn't letting their guard down because the disease can come back anytime.
"New Zealand continues to be vigilant
"The Government is rightly cautioning that the virus is still circulating around the world and that New Zealand must work hard to keep it from returning. They also must maintain readiness to reintroduce control measures if it does."