Juressa Paje shared on Facebook her horrible experience with Unionbank as her online banking account got hacked.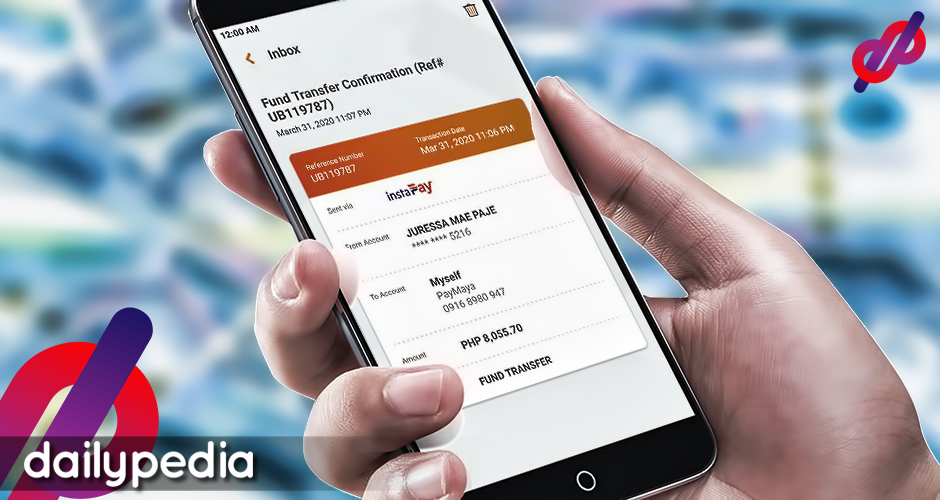 This is after the Bangko Sentral ng Pilipinas' (BSP) recommendation to use online banking and e-payment services amid the COVID-19 crisis.
According to Paje, ₱8,000 of her money was transferred to an unknown account in PayMaya, an online payment application run be Smart Communications Inc.
Paje remembered that she used her account in a transaction with Shopee, and she's sure that she didn't share important details with anyone or any other sites. That's why she warned everyone to be cautious of using their account to pay in Shopee or Lazada.
She complained about the issue to Unionbank and was sure that they would return the money. However, after a series of investigations, the bank decided not to give back her money.
Now she feels that she is not only a victim of the scammer but also a victim of Unionbank as the latter failed to protect her money.
The victim said that she wrote the post to appeal to people to be cautious in doing online transactions.
"I'm writing this to appeal to all my friends to keep an extra eye in doing any online transactions especially in this time that cashless transactions are our best option. Some people will be desperate enough to rely on these things just to trick, steal, and deceive. Please please be extra careful!" Paje said.
https://www.facebook.com/photo.php?fbid=3616129515069666&set=pcb.3616129548402996&type=3&theater
As people are advised to stay at home, online banking, and e-payment schemes are prevalent. So, online banking scams, internet fraud, and phishing are also rampant nowadays.
In line with the COVID-19 pandemic, Benjamin Diokno, BSP Governor, recommends people to use online banking and e-payment schemes to avoid going out and lessen the over-the-counter, cash-based transactions with compliance to the quarantine guidelines.
BSP Governor: Ugaliing Mag-Online Banking at E-Payments

BSP Governor Benjamin Diokno assures everyone that all financial institutions under BSP will continue to provide services through banks, ATMs, and remittance centers. Online banking and e-payment services should be used whenever possible to avoid going out and lessen over-the-counter, cash-based transactions during #COVID19 quarantine. He also cautions users to be wary of online fraud, scams and phishing. Be #SafeAtHome with E-Payments.List of financial institutions with InstaPay and PESONet services:http://www.bsp.gov.ph/payments/PESONet_P.pdfhttp://www.bsp.gov.ph/payments/Instapay_P.pdfMake sure to protect your online banking account:http://www.bsp.gov.ph/downloads/primers/Online%20Banking.pdf

Posted by Bangko Sentral ng Pilipinas on Thursday, May 21, 2020
BSP also cautions online banking users to be wary of online scams like what happened to Paje.
To make sure that your account is protected, BSP shared safety tips when doing online transactions.