Netizens are becoming more vocal lately about the efforts that the government has done in addressing the COVID-19 pandemic.
While some may say to just shut up and cooperate while the crisis is going on, speaking up has actually benefitted Pinoys since the government is forced to rethink plans, abandon some ridiculous ideas, and actually do something about the situation.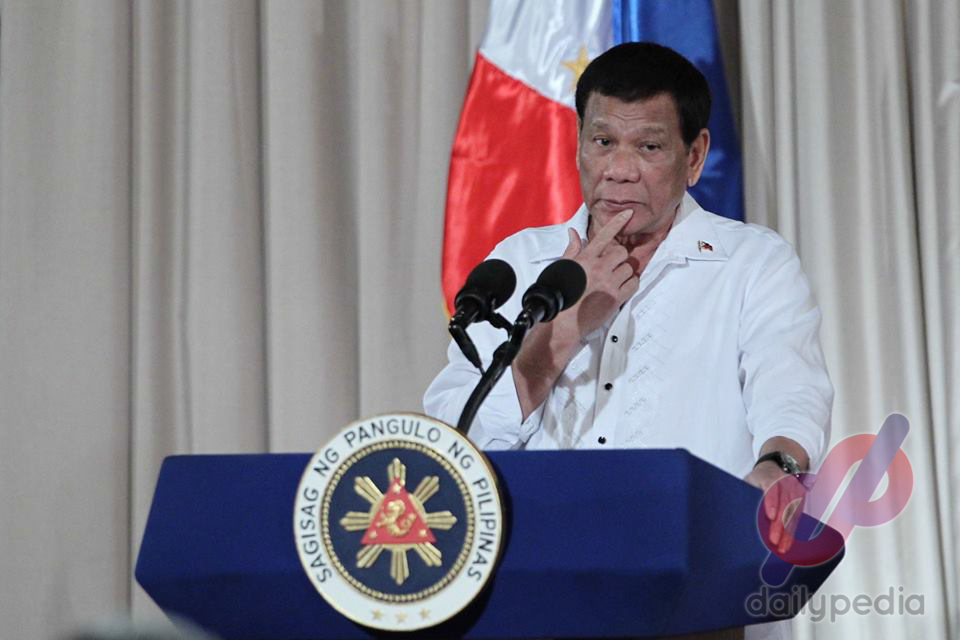 When the government wanted volunteers to risk their lives for free
For instance, when the Department of Health (DOH) asked for health workers to volunteer as frontliners to battle COVID-19, they received backlash from netizens and labor groups as the volunteers would be risking their lives without just compensation with just a P500 allowance. The DOH later made an apology, saying that they will offer proper compensation for health workers and that the health department would also increase their salary.
When the NBI wanted to charge Vico Sotto for 'violating' a law that didn't exist yet
When the National Bureau of Investigation (NBI) announced that they intended to question Pasig City Mayor Vico Sotto for his alleged violations of the Bayanihan to Heal as One Act, Senator Tito Sotto, the principal author of the said act, questioned the NBI for the law shouldn't be retroactive.
To recall, the national government and the Pasig City Mayor argued whether tricycles should be allowed as an alternative means of transport given that frontliners had no way to get to work. After the national government stressed that tricycles may contradict the social distancing practice as a way to lessen the transmission of COVID-19 disease, Sotto complied and tricycles stopped plying in Pasig by March 19. To strengthen the government's effort in addressing the COVID-19 Pandemic, the Bayanihan to Heal as One Act was signed on March 24 which included a clause on making LGUs follow the guidelines set.
Mayor Vico was being charged with violating the Bayanihan to Heal as One Act even before the law was signed,  something that has no legal basis since a law cannot be applied retroactively. While Senator Tito Sotto cried foul about this on Twitter, netizens also gave their support, questioning how the Pasig City Mayor violated the law. Netizens made the hashtag #ProtectVicoSotto trend worldwide and they questioned the NBI's move to hamper a mayor who was actually doing a lot of good things for his constituents. Even the Department of Interior and Local Government (DILG) backed up Sotto, saying that NBI's move was a 'useless political distraction'.
After a series of criticisms, NBI clarified that Mayor Vico Sotto didn't violate any law.
When VP Leni Robredo was questioned for trying to 'compete' with the government
A Commissioner of the Presidential Anti-Corruption Commission (PACC) questioned Vice President Lent Robredo for her efforts to address the COVID-19 pandemic and the crisis it had surged to the nation.
PACC Commissioner Manuelito Luna told the National Bureau of Investigation (NBI) to look into the Vice President's fund drive and relief operations, citing that her efforts are "competing or are calculated to undermine" with the Duterte administration's own efforts.
Netizens were dismayed by the commissioner, saying that it was inappropriate at these trying times. Even his fellow PACC Commissioner Greco Belgica said, "This is not the time for politicking. We are not concerned with any personality.", He also clarified that Luna's call for a probe was just his own opinion and does not reflect the entire commission.
President Duterte was not pleased and fired Luna during his televised speech on April 3.
"There's nothing wrong when you asked others to help you out…then here comes Commissioner Manuelito Luna, wanting to investigate our Vice President on her solicitation and efforts. What in the name of? Just when I heard about it, I said 'fire him,'" says Duterte.
"As of this moment, he's no longer connected to the government," he added.
Duterte admitted that he does not always see eye-to-eye with the Vice President, who is an opposition leader. But this time, the President said Robredo did nothing wrong.
When people clamored for mass testing and for PPEs for frontliners
There has been a call since the beginning of the lockdown to get frontliners tested for COVID-19 since they were the most at risk. This call was also raised by the Philippine Nurses Association (PNA) National President Rosie de Leon to avoid the collapse of the country's healthcare system should the frontline health care workers get sick.
Aside from that, they demand to get provided with Personal Protective Equipment (PPE) as they are facing COVID-19 Patients and persons under investigation and monitoring every day.
They raised their concerns online with the hashtag #ProtestFromWards, calling on the government to give frontline health workers the priority being the first hand to encounter with COVID-19 patients.
Southern Philippines Medical Center (SPMC), being the largest facility for COVID-19 in Mindanao, is now conducting mass testing for frontliners. They are also trying their best to furnish their medical workers with PPEs.
Over the past couple of weeks, SPMC had difficulties with the supply of PPEs. They admitted that three doctors and two nurses have recently tested COVID-19 positive.
Private individuals and later on the government stepped in to provide PPEs for the medical frontliners.
"We have been thankful to get donors of PPEs from private organizations and the national government particularly from the Office of the President," said SPMC Chief of Hospital Dr. Leopoldo Vega.
In Pangasinan, several private entities had donated PPEs to five government-run hospitals in the province. SM Supermalls, through their foundation, donated PhP 170 Million worth of medical supplies and PPEs.
Meanwhile, the government is looking to start mass testing persons suspected of having COVID-19 on April 14.
When some residents of Quezon City finally got aid after staging a protest
Residents of Sitio San Roque, Quezon City received aid for the first time since the lockdown after they led a protest along EDSA.
On Thursday, local authorities gave the long-awaited food packs, which was led by officials of Barangay Bagong Pag-Asa and some Quezon City Hall staff.
"It's our first time to receive their aid if it isn't because of our protest demonstration we did last Wednesday. Without that protest, we may still be getting ignored by the authorities," says one resident.
If only the borders were shut down as early as January
As early as January, there was a call for a travel ban on foreigners entering the country, especially from China where the coronavirus originated from. But at the time, the World Health Organization (WHO) did not escalate the disease into a global concern yet.
In a January 30, 2020 press release by WHO Director General Dr. Tedros Adhanom Ghebreyesus said that the number of cases in the world so far had remained relatively small.
At that time, WHO did not recommend any travel or trade restrictions. President Duterte was also not keen to close its borders, especially to China where the disease came from.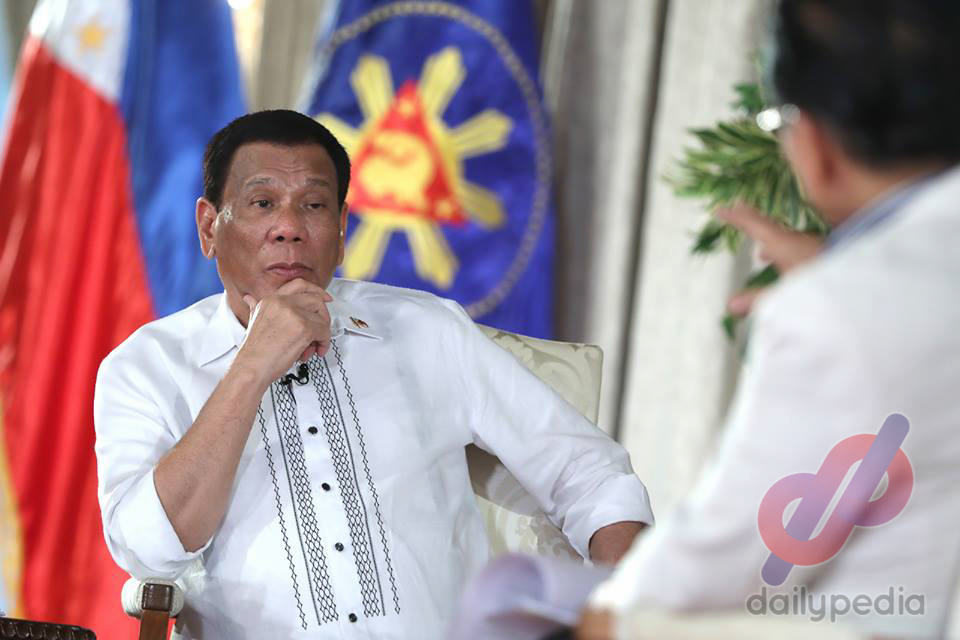 The country's decision had led to an online concern, calling for the country to close its borders as the disease was spreading towards neighboring countries.
The Island Garden City of Samal in Davao Region closed its borders to any foreign national who came from countries that were affected by the contagious disease, making it the first city in the country to make such a move.
But by February 2, 2020, the country recorded two cases of COVID-19 in Manila in travelers who came from China.
When Russia closed its borders with China
Surprisingly, Russia with a population of 146 Million had a relatively low case of COVID-19 as of March 30, 2020. At that time, the country had only 253 confirmed cases of COVID-19, relatively lower than the Philippines had at the same time with 1,546 cases and far from the United States with 160,686 cases.
Russia ignored what had WHO said and shut its borders, especially with China being their neighboring country.
The country also conducted mass testing for COVID-19. As of March 2020, they had tested 150,000 patients according to Rospotrebnadzor, Russia's state consumer watchdog. They also set-up quarantine zones, mostly at the areas nearing with their Chinese borders.
Said efforts in Russia contributed to the slow impact of COVID-19 in their country.
Cases of COVID-19 continue to rise on a global scale. As of this writing, Russia had 4,731 COVID-19 cases, with an average increase of 10.4% per day. for the past 5 days. The Philippines meanwhile has 3,094 cases, and despite the number is relatively lower than of Russia, in contrast, our country has an average increase of 24.6% per day.
Had the government listened to the clamor about controlling travel to and from China, then maybe we could have a relatively lower number of cases of COVID-19.
Bottom line, complaining does help… a lot
These are just examples of clamoring for change that can help our government. It's not about getting rid of one official for being inefficient, but rather to give ideas on how the government can do something better.
To dissent is to grow. In dissent, we heal as one.