The specifics of the "Report to the Joint Congressional Oversight Committee Pursuant to Section 5 of Republic Act No. 11469", also known as The  Bayanihan to Heal as One Act has now been released for public viewing and it shows how the P275 billion COVID-19 fund is being allocated.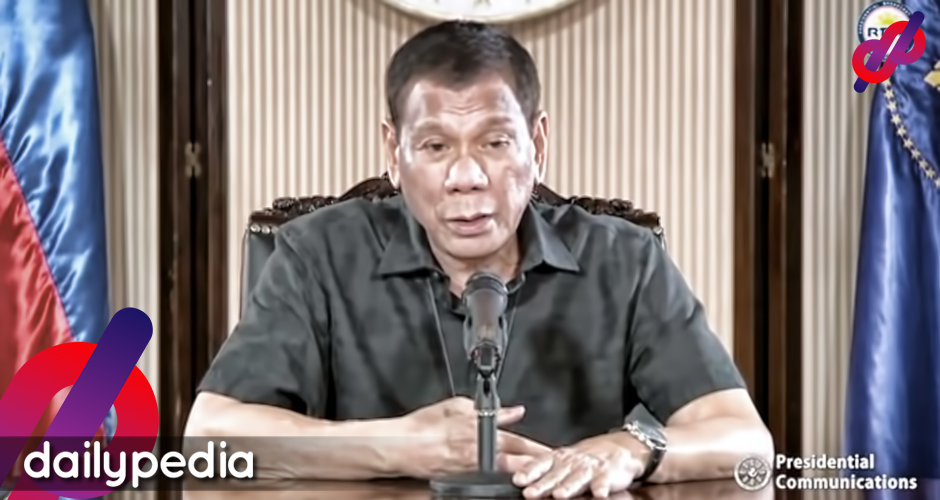 President Rodrigo Duterte is required to submit reports constantly to Congress regarding the plans of allocating the emergency fund to fight against the problems caused by the new coronavirus.
Other government agencies have realigned their budgets also.
The Department of Science and Technology (DOST) will be using its funds to buy 1,300 COVID-19 testing kits good for 26,000 tests, delivery, training, and genome sequencing which has a price tag of P53 million pesos, instead of using it for their National Science and Technology Agenda program.
The Department of Social Welfare and Development (DSWD), Department of Health (DOH), and Department of Labor and Employment (DOLE) will also be using their funds on COVID-19 concerns.
The Department of Budget and Management (DBM) has also prepared an initial master list of unreleased appropriations under their special purpose funds or SPFs estimated at P373 billion.
A privately initiated budget tracker on the government's COVID-19 response was created through Google Spreadsheets which keeps track on how emergency funds are being spent by the government which can be viewed here.
Here's the complete breakdown:
Duterte's first report to C… by GMA News Online on Scribd
The public expressed their anger towards how the emergency fund was allocated.
The government agencies may say they will use the funds for COVID-19 purposes but might ultimately use the funds for themselves.
The entire government is hiding behind the president. They are just as responsible for this as Duterte. Duterte doesn't run this country alone, the 10,000+ government officials do too

— Faye (@FayeAdora) April 3, 2020
Of course, most people think that the politicians are corrupt.
"Usual Government process" pic.twitter.com/sthbHKcQ2L

— Mia Dalupan Guerrero (@miaguerrero) April 4, 2020
Yes, and may provisions din on emergency procurement and against red tape. Technically, madami nang pwede i-bypass pero in the dark tayo sa process na ito. Pero hindi din kasi natin alam ano ibig sabihin ni du30 sa "usual gov process" hindi kasi na-explain. Sana mas transparent.

— TheBard (@niccolothebard) April 4, 2020
There are questions on where the other P75 billion went.
Bat 200b lng 275b diba???? Anu un barya lng ung 75b???

— Vanilla Queenpin (@lorienlarin) April 3, 2020
Ang BOBO mo humingi ka ng special powers tapos go through usual government process. Ganito na lang papilahin mo mga tao tapos jack en poy sino manalo siya lang tutulungan at gagamutin.

— Angel Ross (@AngelRo69048619) April 3, 2020
Agot Isidro, who is a massive Leni Robredo fan praised the Vice President, and threw shade at the government.
eh yung mas ramdam pa natin yang P36.2 Million ni VP Leni kaysa sa P275 Billion na emergency fund.

Anuna?

— Agot Isidro (@agot_isidro) March 31, 2020
Some are criticizing the President for making comments on other things than announcing his plans for the emergency fund.
Duterte grabbed the opportunity and to insult and attack Diokno (which is petty and immature, and very time-wasting), rather than to state plans to fight COVID-19. Or does he even have a plan? #ICantStandThePresident

— pengwing (@faithdzn_) April 3, 2020
Duterte should just focus on outlining his plan to defeat #Covid_19PH instead of making ad hominem attacks. His midnight rants are a waste of everyone's time. https://t.co/fKiZLtvdiP

— Rex Singson (@RexSingson) April 4, 2020
Duterte's stupid plan to fight COVID-19 is to insult Chel Diokno.#ICantStandThePresident

— Michael Dann Banares (@bdannietello) April 3, 2020
https://twitter.com/namelesstrishx/status/1246099978281336833?s=20
Duterte never really went into detail regarding the funds.
Duterte's first report to congress. He should have elaborated this instead of serving threats. People need to know what the game plan is—not fear for their lives. #FactsNotThreats #ConstantVigilance #COVID19PH https://t.co/NhbLgYpaLt

— Angela (@aeyelle) April 2, 2020
People were waiting for Nadine Lustre's response to the plan and the actress replied in a joking manner.