Many believe that the apex of the COVID-19 pandemic is yet to come, and things will only get worse. This, in turn, is making people panic buy and hoard food and disinfectants.
Question is, with so many people trooping to the groceries to stock up, how can you be sure that items you buy haven't been touched by someone who has the virus?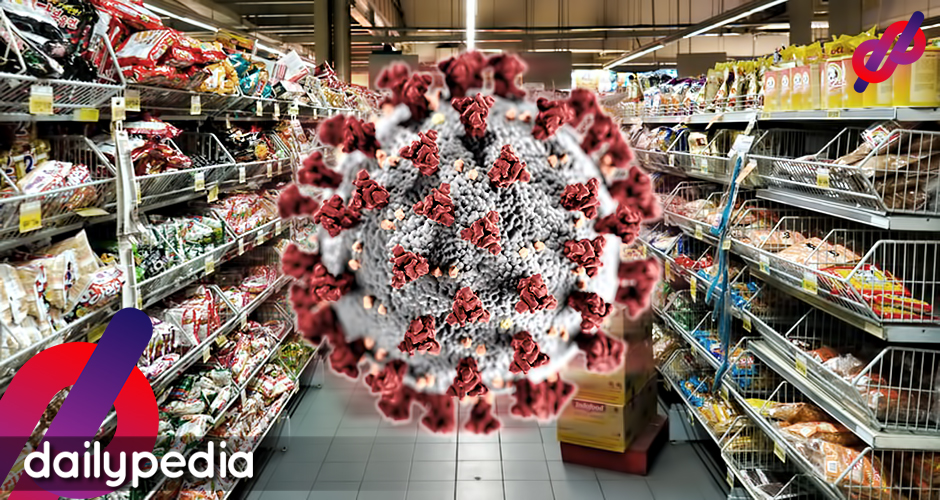 There is a way to disinfect your groceries to make sure that they are safe from COVID-19, since the virus can survive for days on various kinds of surfaces.
According to the National Institute of Health, "the virus that causes COVID-19, can be detected in aerosols for up to three hours and on plastic and stainless steel surfaces for up to three days."
Healthcare provider Dr. Jeffrey VanWingen got on YouTube to teach people how to properly disinfect their groceries.
He says to minimize placing groceries inside your house.
"When you go out to get your groceries, try not to bring them into your house unless absolutely needed them,"
It is better to leave in a place where not a lot of family members go to.
"Now, if we're going to go with the logic of the NIH, we could leave those groceries in our garage or on our porch for three days."
Delivery men shouldn't be allowed inside the house, they should be advised to leave the goods outside the home.
"If you used a shopping service, please don't have them come into your house, have them dumped [the groceries] outside so that you can bring them in when you need them,"
If you're going to put the groceries in your house, then it is advisable to use the "sterile technique" which he developed.
Sanitize your workspace with standard disinfectants.
Wipe down all plastics.
Get rid of unnecessary/external packaging.
Move items like bread to alternative storage containers.
Spray down hearty/thick packaging.
Wash each piece of fruit for at least 20 seconds.
Grocery stores nationwide are also practicing measures, such as disinfecting shoppers' hands with alcohol before letting them shop.
https://www.facebook.com/watch/?v=505293980144515
Hi WalterCommunity! 🙂 We encourage you to wear masks and avoid touching your face. Also, remember to practice Social Distancing like Wally does. Check out the 4 ways below. Stay safe! <3

Posted by WalterMart Supermarket on Monday, March 23, 2020
It is also important to avoid touching your own face.