Mayors nationwide have been leading their cities in combating the new coronavirus.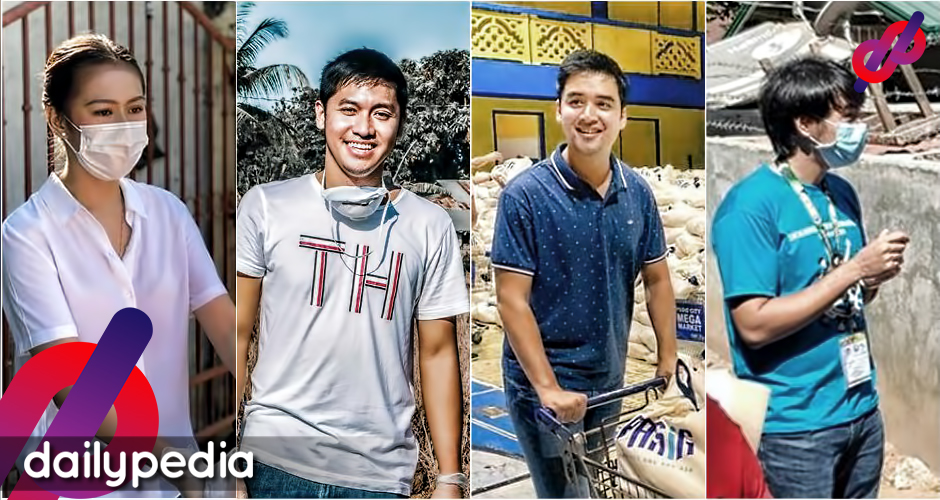 There are those who are still young but are making a huge impact.
Vico Sotto
Vico Sotto is arguably the most popular mayor in the country today, with millions saying he should run for the position of Vice President since he has proven time and again that he is willing to go the extra mile for his people in this fight against the deadly coronavirus.
https://www.instagram.com/p/B5IQOoXlI0p/?utm_source=ig_web_copy_link
He is constantly commended for his efforts in supporting the citizens of Pasig CIty. Pasig City was the first to use disinfectant drones and establish disinfectant tents. He has also given health workers vehicles such as bikes to make commuting easier.
The city government promises to give jeepney drivers, tricycle drivers, and UV Express van drivers P3,000 while they are unable to work.
2.  Donya Tesoro
Donya Tesoro. the mayor of San Manuel, Tarlac, has recently had the spotlight on her mainly due to her physical attractiveness. But she's not all just beauty, Tesoro prioritized the distribution of relief packs to the poor, and has established modular tents for the PUIs.
https://www.instagram.com/p/B-ed0Cjprh-/?utm_source=ig_web_copy_link
Because of her looks, netizens are trying to create yet a new love team between Tesoro and Vico Sotto, but just like the latter, the former has zero plans on being in a relationship.
3. Bryan Celeste
Mayor Bryan Celeste governs Alaminos City, Pangasinan, and is known as the youngest mayor in the country.
The rise of confirmed cases gave Celeste the initiative to start packing and distributing relief goods. So far, 25,000 families in the city have received relief goods.
4. Jeri Mae Calderon
Under Calderon's leadership, 5 barangays in the Municipality of Angono have already received food packs ever since the Luzon quarantine became official.
Calderon has also created a project called  'libreng sakay'.
5. Atty. Rolen Paulino, Jr.
Paulino is one of those mayors that have no problem going from home to home to see how families how doing, at the same time distributing relief goods.
The mayor of Olongapo City constantly makes efforts to help tricycle and jeepney drivers.
6. Randy Salamat
Salamat is not that popular on social media, but he has done a lot of positive things compared to other mayors.
The hospitals in the Municipality of Alfonso have been receiving PPEs and relief goods thanks to Salamat's orders. He has also made bus rides to pharmacies and markets free for the people. Salamat has two tricycles he calls Bukoy at Buknay which will be used to transport citizens.