Mocha Uson then posted on her Twitter account, saying that the hate post was from a different person and called it "fake news".
Netizens were amused by her attempt to clarify the situation.
The COVID-19 pandemic may have brought us a lot of stress and headaches, but one recent tweet of Mocha Uson has confused netizens.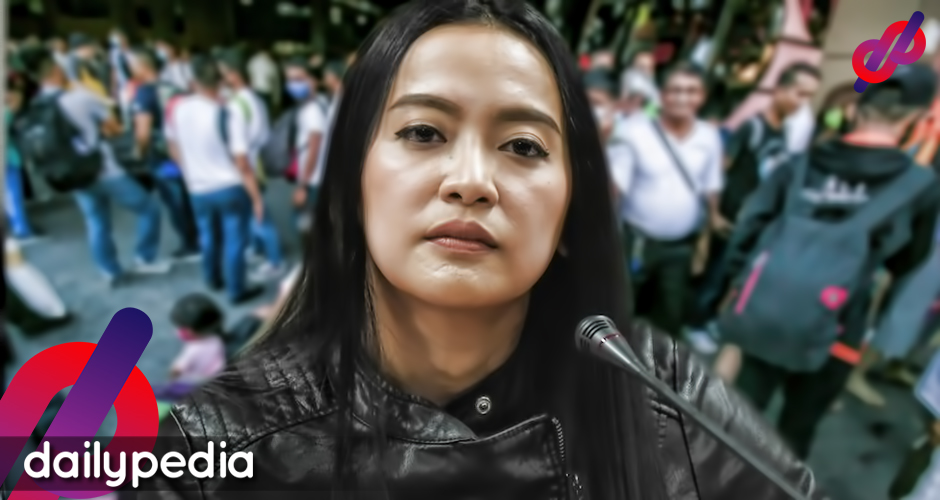 On March 18, a post on the Mocha Uson Blog irked the netizens. It was a negative commentary targeting Pasig City Mayor Vico Sotto after he appealed to the national government regarding the usage of tricycles in the city. The mayor said that the public health situation will worsen if officials will hinder the use tricycles.
The Mocha Uson Blog labeled Sotto as "pabebe" as he refused to apply the said law.
"Eto yung sinasabi ko eh. Kaya ng ibang lugar bakit eto si Mayor Sotto pabebe? Bukas paguusapan natin ito. Papaliwanag ko kung bakit sablay ang pabebe ni Sotto. Pero ang appeal ko sa DILG bakit parang kayo pa ang nakikiusap sa Mayor? Apply the LAW and be strict parang walang PANDEMIC ah."
The post earned mixed reactions from netizens, some agreeing to what the Facebook post has said, while mostly disagreed and expressed their annoyance towards Uson.
Let's remind Mocha Uson that this happened to her the last time she messed with Coney Reyes' children. 'Wag si Mayor Vico Sotto. pic.twitter.com/WDkitPVN1T

— aly | #MedikalHindiMilitar (@alypalad) March 19, 2020
So it's the DDS vs Vico Sotto. Mocha Uson has launched a shameless hate campaign against the Pasig Mayor.

PROTECT VICO SOTTO! PUSH BACK!

— Jason T'sien (@jason_without_y) March 18, 2020
Is it possible to SHUT Mocha Uson Blog's page DOWN by simply Reporting her Page as "Hate Speech". Pwede bang subukan natin? 🤔 RETWEET and TRY IT! If you're with me.

— PHIL (@philipbantican) March 19, 2020
Whenever 'Mocha Uson' trends, you know she has done something stupid yet again. And lest you forget, Mocha Uson is being paid by the government to do exactly that.

Has any government official called her out? NO. Because Mocha Uson represents THIS government.

— The Professional Heckler (@hecklerforever8) March 19, 2020
But what surprised netizens was Uson's tweet, clarifying that her page is handled by different bloggers and admins. She even called the statements of her hating Sotto "fake news".
FYI, Mocha Uson Blog FB page is now composed of different bloggers and admins. We practice free speech though we differ in opinions on different matters. So, saying that I am against VICO SOTTO is FAKE NEWS since it was posted by another admin. I hope this clears everything. pic.twitter.com/OxkonecAmB

— Mocha Uson Blog (@MochaUson) March 19, 2020
Netizens then began calling her a coward for not taking responsibility for what is being posted on her Facebook page.
Tanga. Pangalan mo nakalagay sa page, kaya you're responsible for the content in that page. Cambio ka agad, takot ka?

— Anj (@anjpessumal) March 19, 2020
Hugas kamay kapang BOBA ka….

Posted By Admin Banat By , nilagay mo lang yan pero ikaw lang admin nyan….at para di ikaw masisi nyan….@MochaUson WAG KANG TANGA! WAG MO KAMI GAWING BOBA NA TULAD MO

— Don-don Bisaya (@Don8don3) March 19, 2020
Hugas kamay ang gaga. Bakit di sila gumawa ng sariling account? Papalusot pa to.
Kantahan natin uli… #Boboka ang bulaklak papasok ang reyna, sasayaw ng chacha, ang tanga tanga!

— Kulas (@iamkulasparov) March 19, 2020
On March 20, Mocha Uson Blog with more than 5 million followers was removed from Facebook and has been inaccessible for more than 24 hours.
Banat By, who usually posts his opinions regarding political issues, is Byron Cristobal, Mocha's manager.
There are 307 cases and 19 deaths due to COVID-19 in the Philippines as of this writing.