Donnalyn Bartolome got backlash after uploading her latest life swap video.
She said that she did it because she wanted to teach her siblings a lesson.
Netizens heavily criticized the video saying that the poor do not exist for her to use as YouTube content.
On January 13, social media star and recording artist Donnalyn Bartolome uploaded a video on her YouTube channel. The content was about her and her siblings swapping lives with a less fortunate family.
Though having millions of views, her "24Hours Life Swap: Wealthy Family Poor Family" video gained a large amount of criticism.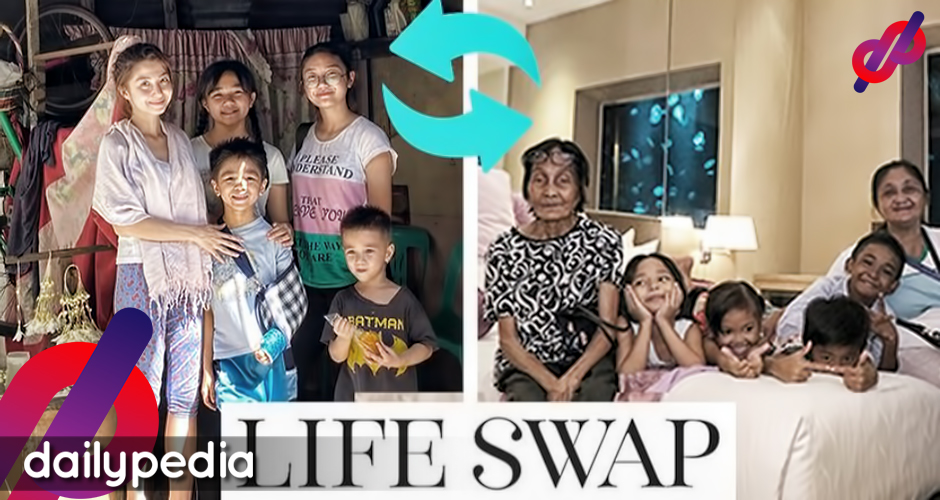 Netizens have accused her of romanticizing poverty and using the poor for views and clout.
Today's episode of stupidity brought to you by Donnalyn Bartolome.

STOP.ROMANTICIZING.POVERTY. https://t.co/xNwCZVvK8b

— Keith Justine Moreno (@KJAMoreno) January 19, 2020
A Twitter user made a thread on the social media platform stating his thoughts about the video. He said that he found it very "unsettling" to watch and that Bartolome is ignorant to use the poor to gain views. Adding to this is the fact that the profit from the video will probably go to her own pocket.
"If your goal was to teach your siblings to be less spoiled, maybe not saying yes all the time is the easiest solution? I mean you were clearly able to do that in the video when you swapped lives, why can't you do it normally?" he wrote.
"Dressing up as a 'poor person' and doing their daily routine for a day while having a camera around doesn't represent their struggles."
I watched the entire video and here are a few things I've digested: https://t.co/joKz7CBNQe

— Shotaro (@SiomaiMilktea) January 18, 2020
Other people told Bartolome that the existence of the poor is not for the well-off to realize their privilege.
https://twitter.com/paoloumpa/status/1219054029138907136
https://twitter.com/rhaelee/status/1218926470141104128
https://twitter.com/QuinnSlaylor/status/1219268973683863552
lol reminds me of some ateneans after immersion tapos the only realization they got from the whole experience is "iT mAdE mE rEaLizE hoW bLesSed i Am cOmpArEd tO oThEr pEopLe" ☠️ https://t.co/eR7h33OuWz

— Alyaira (@patricialyaira) January 19, 2020
She thought she could make her spoiled siblings behave & recognize their privilege by making them live like the financially worse off? Very privileged process. Stop using the poor's unjust condition to appreciate a wealthy life W/O questioning disparity. Imagine how tired we are. https://t.co/DmcRU2WJeG

— Ash Presto 💜 (@sosyolohija) January 19, 2020
They added that it was also low of her to do such a thing just to teach a lesson to her siblings when she could've just done so at home.
Sobrang kadiri. So sinasabi mo ba na yung purpose lang ng mga mahihirap ay magsilbing "impact" sa mga kapatid mo at sa mga followers mo? https://t.co/ORKreOBv45

— Ran loves #강다니엘 v much (@hikikomorilvl1) January 20, 2020
Proud pa sya ih. Edi ayern. Ginawa nya lang "teaching materials" yung mga mahihirap para turuan ng "lessons" yung mga kapatid nya. Anong napala nung isa pang pamilya don? JuskO DONNALYN DI MO PA BA IDEDELETE YAN SINASABI NA NGA OH https://t.co/lX7KwHXtut

— Claide (@claidellanes) January 20, 2020
In her video, Bartolome explained that there were some circumstances when she realized that her siblings were not as "selfless" as she'd hope they'd be. This is because the kids are used to always getting what they want, whether big or small.
"I think as guardians and parents, we have a duty to teach our kids or yung mga mas nakababata satin how to appreciate," she said.
The video has surpassed 2.7 million views as of this writing.