He bought his own birthday cake
He wrote a dedication on his cake which made netizens laugh
He posted a photo of his birthday cake and it went viral on social media
A netizen named Rex Romeo Jr. went viral on social media after posting a photo of his birthday cake that he bought for himself.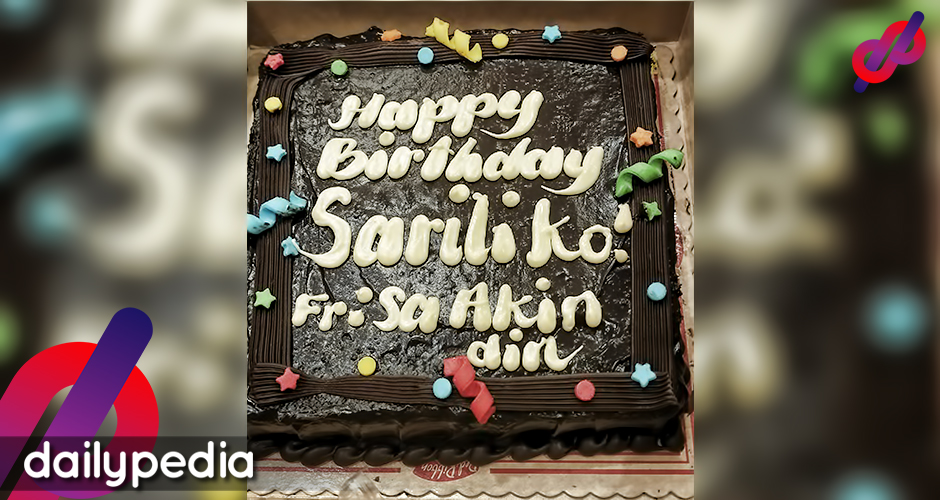 What made his cake so special was the dedication message.
In an interview with the Dailypedia via messenger, Romero said that he already had a simple advanced celebration with his family midnight of November 1 after visiting their departed loved ones. He decided to treat them to a simple dinner and they weren't able to buy a cake for him.
https://www.facebook.com/rex.j.romero/posts/10158003888139090
During his actual birthday on November 4 around 9 in the evening, he knew that no one would give him a cake on his birthday so he decided to buy his own cake after buying some drinks and chips at the mall.
He went to buy a cake at a Red Ribbon store and had it decorated with the words "Happy Birthday Sarili ko! From: Sa akin din," He asked staff not to laugh at his dedication and they replied, "Okay lang yan sir, Happy Birthday! Ilang taon na po kayo?"
His post went viral garnering 30 thousand shares on Facebook. Though he only had a simple celebration, many had greeted him which made him very happy.