A netizen was upset upon seeing a maid sitting at a different table from her employer's family at a fast food restaurant.
He said that the family didn't even buy the old lady food and only gave her soft drinks.
He added that he was sure that the helper didn't have anything to eat as they stayed longer at the fast-food chain. 
If the work gets too much to handle in a household, it's normal now to hire maids or helpers. Helpers are tasked to do house chores such as the laundry or as simple as cleaning the rooms.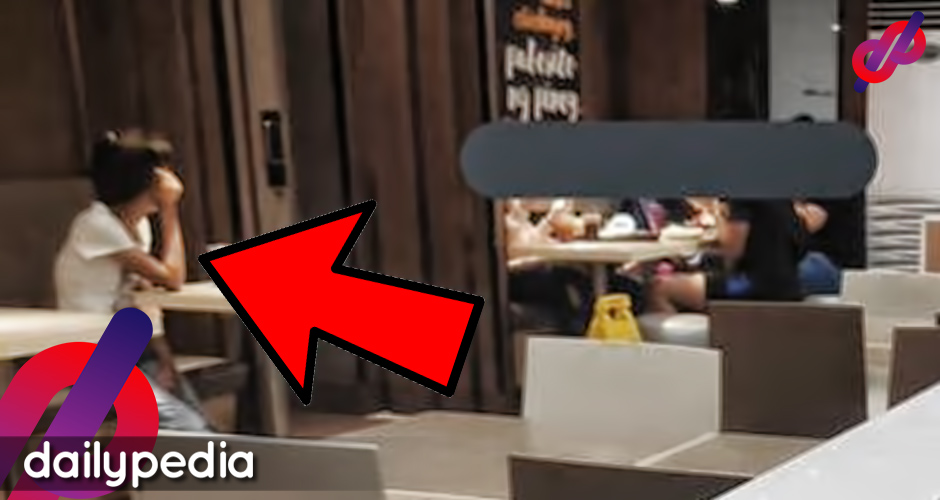 While they become of a household, it is only right to treat them with respect as with any person one works with.
This is why netizens are disappointed upon seeing a Twitter user's post.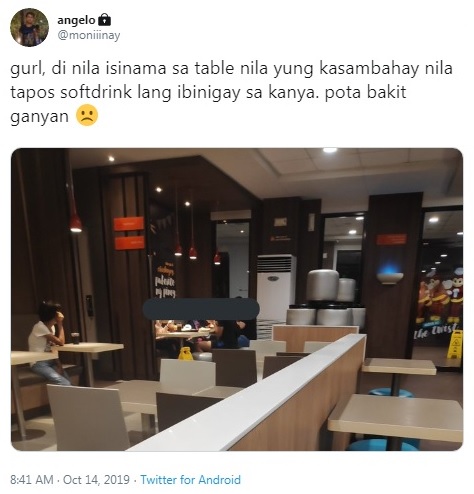 "Gurl, di nila sinama sa table yung kasambahay nila tapos softdrink lang binigay sa kanya. P*ta bakit ganyan," netizen @moniiiinay posted.
Attached to it was a photo of a helper sitting a table away from a group of people, presumably the family she works for.
The family didn't even buy the maid even the cheapest meal as the netizen said that she only got soft drinks from the fast-food chain.
Others have questioned the tweet, saying that maybe the family got her a meal but the uploader chose not to mention it.
But the Twitter user defended himself saying that he saw the whole scenario and they all left without giving the helper something to eat.
Last year, another photo of a Pinay maid also went viral. She was sitting at the same table as her employers but it can be visibly seen that she had no meal to eat.