Netizen tweets against groups who consider sex work as actual work.
She stated that sex work is also a form of abuse and objectification of women.
Other netizens and sex workers defended their stand on why sex work is also considered as work.
The argument of whether or not sex work is to be considered as an actual job or not is never-ending.
Some consider it as "the oldest profession" and to others, it's "the oldest oppression".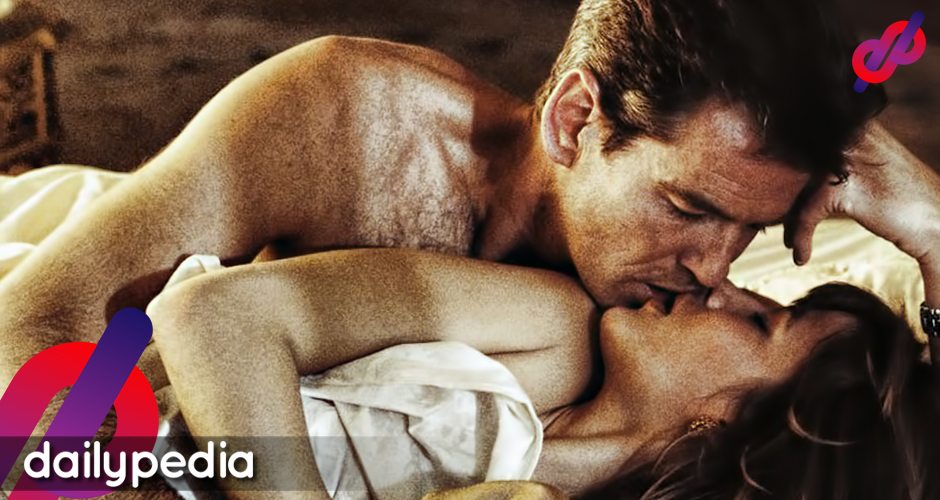 One netizen named Alexia Fuentes tweeted her thoughts about the subject, saying that sex work is not considered as a normal profession.
ACLE, USC, and Babaylan are promoting "sex work" in UP Diliman. Sex work is NOT work, folks. Don't be duped by this. It's prostitution and we've been fighting against it for centuries. The exploitation and objectification of women is never empowering. It is an enemy of the people

— Alexia Fuentes (@AlexiaFhtagn) October 16, 2019
"Marx described prostitution as the lowest form of destitution of the lumpen-proletariat. They have no more property, nothing to sell other than their own bodies. The aim is to eliminate these conditions; not promote it through bourgeois liberal drivel about 'sex work' being work."
Fuentes then shared a part of a book called Women Resisting Crisis and War stating that previous financial crises showed situations wherein women are forced into the sex trade, sex trafficking, escorting, and performing in karaoke bars.
It also included the message that these women are forced to do such things as they are desperate to keep their jobs.
Ito pa. pic.twitter.com/99dAvW19OT

— Alexia Fuentes (@AlexiaFhtagn) October 16, 2019
She also argued against UP Diliman's University Student Council (USC)'s statement which said that "every sex worker, like any worker, deserves to be protected from abuse and exploitation."
Fuentes said that sex work is already a form of abuse and that people should not justify such act but demand real jobs.
Sabi sa post ng USC, "every sex worker, like any worker, deserves to be protected from abuse and exploitation".

Prostitution *is* abuse and exploitation. Defending the sex industry is a defense for this type of sexual abuse & exploitation. Demand for real jobs and living wages!

— Alexia Fuentes (@AlexiaFhtagn) October 16, 2019
"Ano ba ang tunay na kalagayan ng masang sumasalo sa mga ganitong uri ng karanasan sa gitna ng kahirapan? Marahil para sa ilan, ito ay 'discourse' lamang habang ito'y nananatiling buhay na pakikibaka para sa marami. Ang demand nila ay trabaho, lupa, at nakabubuhay na sahod," she stated.
Fuentes then ended her statement by redirecting the readers to a thread that contains resources that back up her arguments.
A THREAD: Anyone who's been looking for resources on why "sex work" is not work, the links below are a comprehensive summary.https://t.co/aEnmhieHx4https://t.co/7ppV2WIcjt

I will be reiterating some of the points below.

— Alexia Fuentes (@AlexiaFhtagn) October 17, 2019
However, not everyone agrees with her opinion. Sex workers and other netizens defended the profession.
what I don't understand is the need to essentialize every sex worker as a victim at the expense of those asking for recognition and subsequent protection. To completely shut out this group is dismissive and dangerous.

— Jovan (@captainkubang) October 17, 2019
we are not

– glamorizing sex work
– discounting the reality of sex trafficking
– trivializing other socioeconomic issues in favor of sex workers'
– forgetting the conditions under capitalism and patriarchy that drive people to sex work

we just want rights omg? #sexworkiswork

— Salome (@SalomeSalvi) October 17, 2019
A netizen also said that people should let the sex workers express what they feel as they are the ones that know what exactly happens in the industry.
Tangina. Can we let the sex workers talk kasi sila naman ang may alam sa industriya???? How is this different from PGH catholics preventing an abortion forum from happening in UPM hahahaha talaga nga naman kayo basta may masabe potA PWEDE BA SILA PAGSALITAIN NIYO

— ADMU CODDLES SEXUAL PREDATORS. (@aleijn) October 16, 2019
tingin niyo hindi ko inaaral ang industriyang ginagalawan ko? give me some credit.

then again you don't think sex work is real work so i don't expect you to afford the courtesy of listening to the people you ONLY CLAIM TO FIGHT FOR.

theory na walang practice, walang immersion.

— Salome (@SalomeSalvi) October 17, 2019
They also encourage people to read a piece about the Philippine Sex Workers' Collective, who were the speakers at the UP Diliman's ACLE.
Before you jump into conclusions, take some time to READ about the Philippine Sex Workers' Collective. Sila yung speakers sa ACLE ng UP Babaylan bukas.

Know about their struggles and advocacies here: https://t.co/yv9RSe0sVL

— bey velasco bot (@bey_velasco) October 16, 2019