Renzo committed suicide because of depression
Sheila wanted to help young people and their parents to be aware about mental health
Isolation is a sign of a strong depression
On April 21, 2018, Lorenzo Gabriel Guevarra Suntay, the son of Rep. Bong Suntay of the 4th District of Quezon City and Sheila Suntay committed suicide inside their residence.
After his death, his mom Sheila, who was still in grief, found the strength to help young people and their parents to fight mental illness.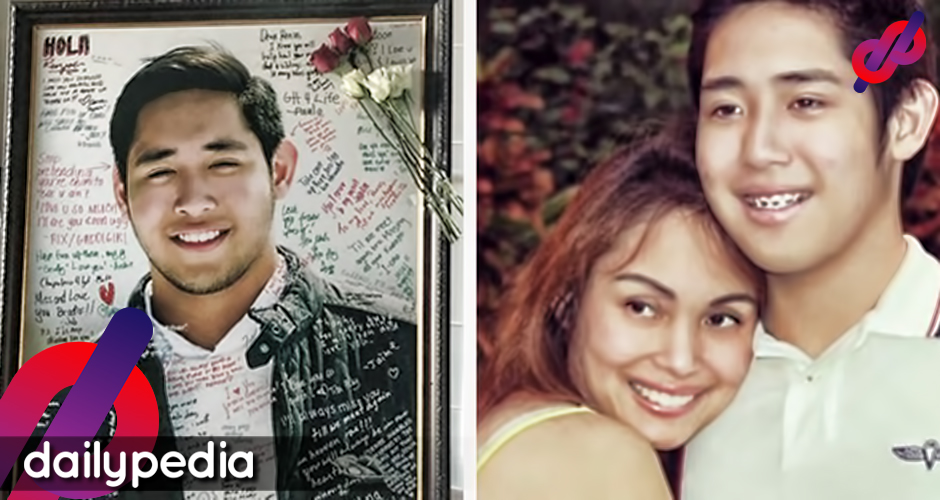 In an article on SmartParenting.com.ph, Sheila shared how she still remembers when she talked about suicide to her son and her daughter. It is when Renzo spoke about his friend who committed suicide.
"I spoke to them and said: I hope you kids are not thinking of suicide. His reaction was, 'Ma, as if naman I would do that,'" Sheila said.
But after three days, his was body was found on their bathroom floor in Quezon City. He had committed suicide.
Sheila never had thought that his son would commit suicide because of his accomplishments in life. He was member of a member of the Philippine National Shooting Association, was a taekwondo black belter, and also excelled in badminton. She was so proud to have a son like him.
https://www.instagram.com/p/BwdmAy5l5MB/?utm_source=ig_web_copy_link
"When you achieve a dream like this, you don't think something tragic will ever happen to you." she said.
Depression had pushed Renzo to take his own life which she and her husband didn't immediately notice. He was able to hide his depression from his parents especially from his mom.
"I feel there were signs, but because I did not know mental health, you kind of just brush it off," she said.
Days before his death, he isolated himself which was already one signs of a strong depression.
"I lost him Saturday morning. The week before that, we were supposed to go drinking, just the three of us, [kasi] para kong mga barkada yan: me, my son and my daughter. That afternoon he called it off na. 'Ma, I don't feel well tonight, I think I'm just going to go join my friends.'"
He didn't even want to do regular activities like hanging out with his mom and having dinner with his family.
After Renzo's death, Sheila said they sought professional help so they could make sense of what happened.
"When I presented the case to doctors, it turns out he was suffering from clinical depression already at the time that I spoke to him. He was already battling with suicide."
https://www.instagram.com/p/Bu3WhBZFItI/?utm_source=ig_embed&utm_campaign=dlfix
In memory of her son, Shiela founded a non-profit organization "YOLO" by Renzo Suntay to give mental health awareness. She believes that it could be a way to decrease the number of cases of mental illness in the country.
While having her talks during the Mental Health Awareness forum organized by Jeunesse Anion, she aimed to reach out children especially parents to listen to her because not all parents know if their child is already suffering from depression or not.
"When I invite people to my talks, I always hear, 'Hindi naman ako ang target market mo; wala namang depression yung anak ko.' I tell them, go to my talk, because you don't know if your child has depression or not. All of you are my target market," she said.
As a mother, she regrets not being able to do something when her son was at the height of his depression. Though his friends knew about it, he made them promise not to tell his mom.
"I now tell parents, barkadahin mo yung mga kaibigan niya. Apparently, Renzo's friends knew he was suffering from depression, but he made them promise not to tell me.
"[Dati, his] friends would come to the house and my husband and I would say hi, hello, and then we go up na. Now, we make it a point to sit down with them and talk to them. We invite them, we develop a connection, because pag may problema ang anak mo it's easier for them to open up to us. It will be easier for them to say, 'Tita, pag-akyat ni ano may sasabihin ako sa 'yo.' (Here's how to help a child with depression if he refuses to open up.)"
"Develop a relationship with the friends para hindi sila mahirapan magkwento sa inyo when there's something wrong with your child. Now they have my cell phone number and they just text me. I should have done that."
Another factor that she believes that could trigger depression is the kind of food a person eats.
"I feel it's a chemical imbalance that could have been triggered by certain events. Of course, I'll never know."
https://www.instagram.com/p/Bt264KJFdfZ/?utm_source=ig_embed
Shiela hopes that through YOLO by Renzo they can save young lives. According to statistics, every 40 seconds a person dies of suicide.
"I want to breathe life into his death. I don't want his death to go in vain. I want people to remember him as the boy who sparked a movement."
In the Philippines, as shown in the 2003-2004 Global School-based Student Health Survey (GSHS) report, among Filipino students 42 percent have felt sad or hopeless for two or more, 17.1 percent have committed suicide, and 16.7 percent had made plans on how they would carry it out. But then there were few available data on the prevalence of depression and suicide among Filipino teens.
For people who afraid to reach out, feeling anxious, or despondent.
You can call someone to talk to:
• Crisis Line +632-893-7603 / +63-917-800-1123 / +63 917-123-4567 / +63-922-893-8944
• Manila Lifeline Center at +632-896-9191 / +63-917-854-9191
• Department of Health's 24-hour suicide prevention hotline Hopeline +632-804-4637 / +63-917-558-4673 and 2919 for Globe and TM subscribers
• You can also join SOS Philippines on Facebook, a support group founded for survivors of suicide loss and Filipinos undergoing mental health ailments like depression and bipolar disorder.