A man used bamboo as an improvised foot
Netizen shared his photo on social media with the hope that someone could help him
He was born handicapped
A netizen in Iloilo City named Sheena Ituriaga Gallego shared a photo she took in a jeepney of a guy who used bamboo as an improvised leg.
She felt so bad seeing his situation that she thought sharing his photo on Facebook to seek help was the way to go.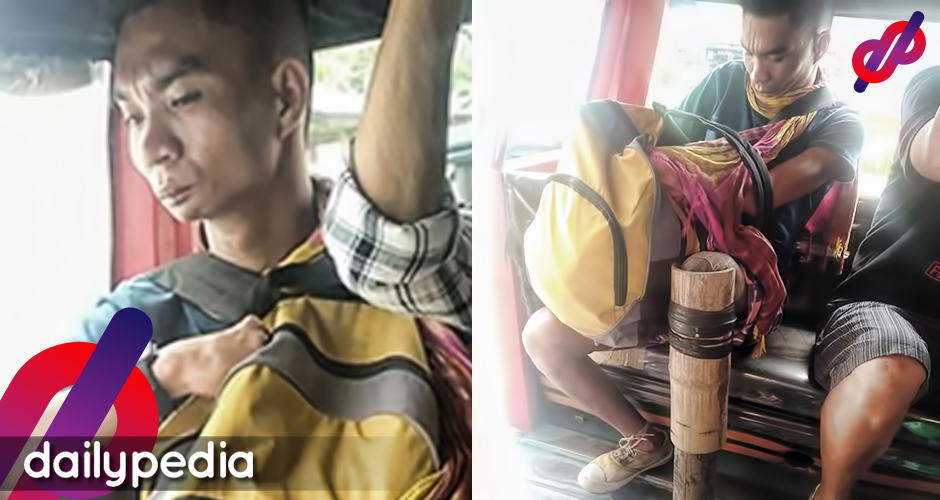 A report from Aksyon Radyo Iloilo states that Sheena had seen him when she rode a jeep going to Ungka Jaro CPU on October 8. They later learned that his name was Darius Senillo, a 24-year-old from Lambunao.
Senillo is the seventh child among eight siblings and his older brother said that he had been handicapped since birth. He has been using the improvised foot made out of bamboo for about three years.
At first, he was just looking for wood for him to make crutches but then he thought of using bamboo to make an improvised foot instead.
As of now, her post has garnered almost 25 thousand shares and 24 thousand reactions