A Thai woman was left $159,000 in debt after getting abandoned by a scammer.
Fifty-year-old Nat proposed to his 30-year-old girlfriend Da a day after meeting her.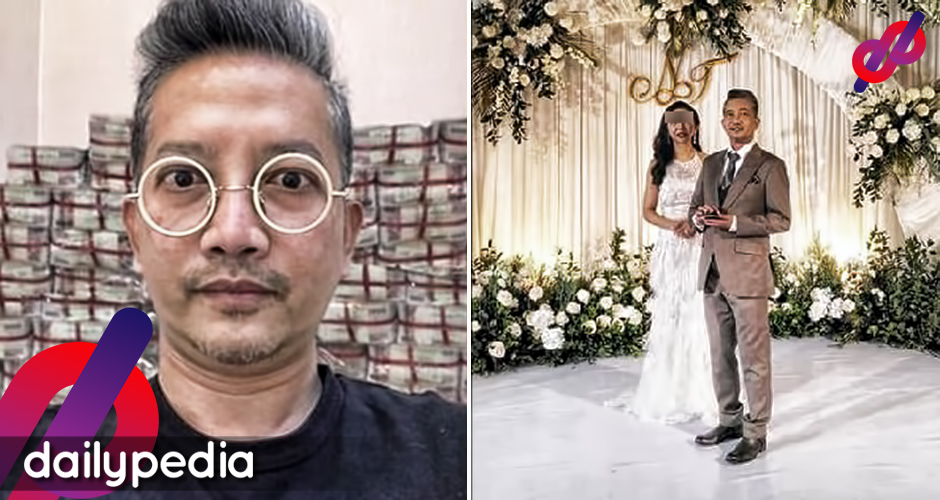 Da does not come from a rich family and works only as a product presenter. Nat on the other hand, introduced himself as a billionaire who works as a CEO for a company which handles chartered flights between Thailand and Hong Kong.
Da quickly fell for Nat after realizing that he can make it possible for her to leave their one story house and head towards financial freedom.
Nat wanted a big expensive wedding and Da did not protest, knowing that he could afford all that.
Prior to the big wedding, Nat met up with Wasant Thepnakhon, the owner of the Alvarez Hotel in Buri Ram.
Nat also fooled Wasant thinking he was a billionaire. Wasant didn't even question when Nat did not offer a down payment.
During the wedding, people saw that Nat only brought 10 people with him and his parents weren't even there.
It was everything Da wanted. But during the ceremony, Nat received a phone call that required him to go to Hong Kong.
He took with him the $52,700 that Da cashed in for her dowry.
Local Thai media said that Da now owns a total of $159,000 in wedding debt.
The wedding organiser said that she was hired for $10,000.
"It was a really grand event. Our 20 team members spent three nights and days arranging the party," said the organizer in a Facebook post.
Nat had the perfect gameplan. He only met with Da's family once before the wedding, at a funeral.
Da is currently seeking legal aid and is settling for a divorce.