His car was vandalized using spray paint
He warned people not to leave their car anywhere
He found it funny and even snapped a picture of his car
A Wildtrak owner named Lester Garsuta shared on Facebook some photos of his car that was vandalized using spray paint. He said in his post that people should not leave their car just anywhere.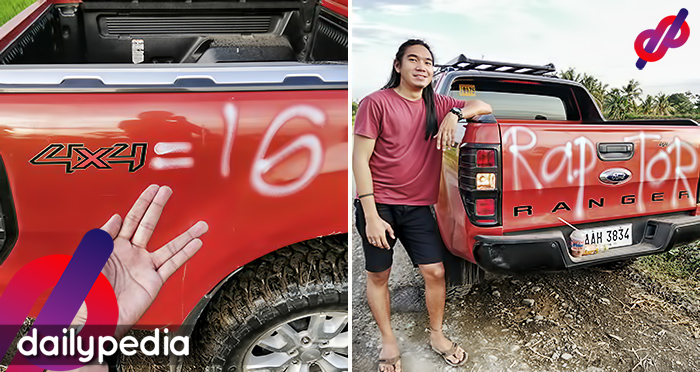 His "Wildtrak" turned into a "Raptor" and the "4×4" that was written on the side had an answer of "16".
Most people would have been angry if that had happened to them, but Garsuta chose to take it in stride.
Netizens admired him for being not being angry and also laughed about what had happened.
"Boss, napabilib mo ako. Chill na chill ka lang sa nangyari sa auto mo. Sana ganyan lahat ng tao, kasama na ako doon, na palaging positibo kahit anong hirap ng buhay."
"Hmmmnn yaan mo na ke totoo o hindi Wala naman nawala sayo…✌✌✌ peace po tayo lahat…pasensya na natawa lng aq dito sa post.."