Jaz Mendros delivered a dancing flash mob for his girlfriend in the middle of a mall
The entire mall was watching them
Mendros then proposed. The girlfriend immediately said 'Yes'
Jaz Mendros always thought his partner was 'the one' from the moment he laid eyes on her.
Mendros has been with his girlfriend Karen Joy Macaballug, for over ten years and thought it was time to propose.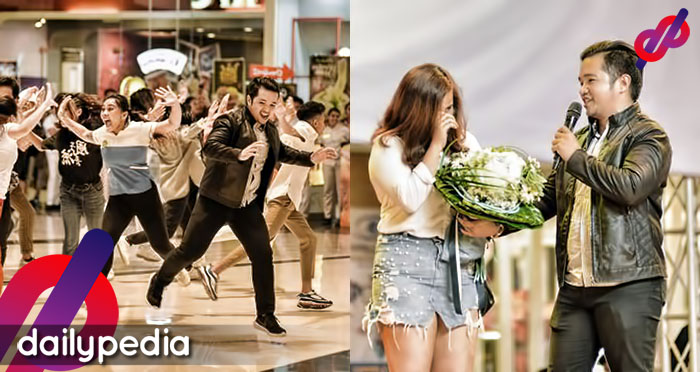 He planned an epic proposal for Macaballug and it was nothing short of amazing.
He took over the center of Abreeza Mall in Davao City. He had many backup dancers that performed synchronized dancing. People couldn't help but watch the whole thing.
Macaballug was overwhelmed as tears were flowing. She felt like the most special woman on earth.
But it doesn't end there. Mendros brought his girlfriend on stage and expressed how much he loved her. Then all of a sudden, a tarpaulin opened up, revealing the question "Will you marry me?" for Macaballug.
Macaballug immediately said yes, and the crowd went crazy.
Macaballug's parents, who were also in attendance, were happy that their daughter had a man like Mendros.
Their relatives were also present and gave out hugs and kisses, to which the couple welcomed with open arms.
Netizens were thrilled with the whole thing, wishing that they would experience something like this.