The 59-year-old public school teacher who took part at a Brigada Eskwela 2019 passed away after a major operation.
She passed out while she was bathing and it was the fourth day of the said yearly school cleanup campaign.
Minerva Rusia Aberia has been a teacher for 30 years and already made plans of retiring after this school year. 
Minerva Rusia Aberia, a 59-year-old public school teacher in Tondo Manila passed away on Thursday, June 13. It was already three weeks after she fell unconscious and had the pain in her head.
At the hospital, she was diagnosed with ruptured blood vessel in her brain.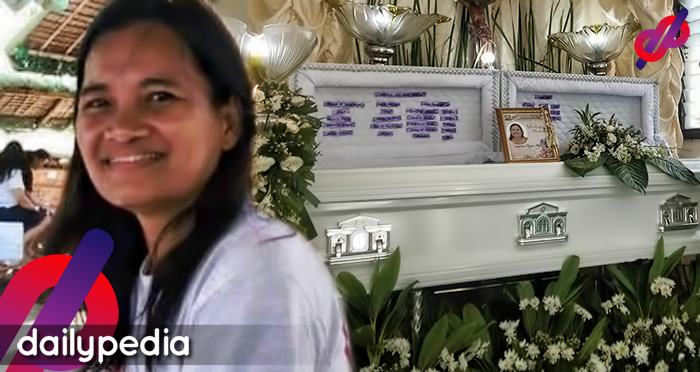 Teacher Minerva attended the Brigada Eskwela for three days, but on the fourth day of the said school activity, she collapsed while taking a her bath.
She was hospitalized and underwent major procedure.
Jam Aberia, Minerva's daughter along with the rest of the bereaved family thought the operation was successful. Minerva's family were in tears when they saw the teacher's eyes opened, but it didn't last long; she died eventually.
Teacher Minerva served for 30 years and was planning to retire as a public school teacher when the school year 2019 -2020 concludes.
People who knew Minerva grieved for her demise for many students described her as kind.