Gadget store got people running inside a mall
The store had to cancel the sale and close for the day becuase of too many people
The store had another 2 day sale where products had up to 80 percent markdown
Remember when people went crazy, running all around when Zark Burgers announced their piso promo? When Avengers was available in all major cinemas?
Well SM City Davao also had something like this back in May 17.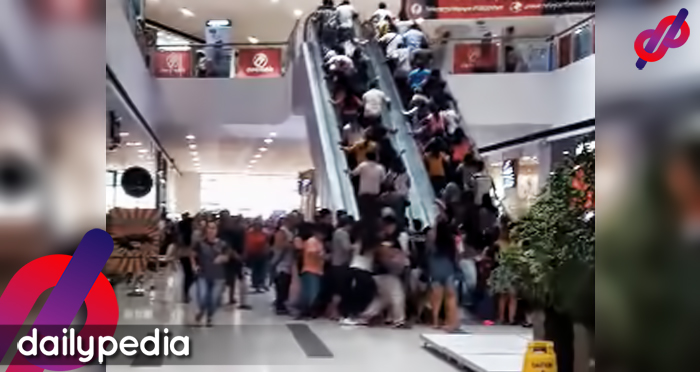 A video posted by Neilaisa Rubio on Facebook showed hundreds, maybe a thousand people, running up on escalators to get to a cellphone store that reportedly had a big sale on their products.
You would think there was a bomb threat the way people were running. The escalators were not even activated.
But surprisingly, none of the people who went there left with a new smartphone.
The store, 8telcom Mobile Solutions, cancelled the sale "due to unforeseen issues."
The store closed on May 17 but promised to have a new scheme on the 18th and 19th.
The management released a statement saying, "This is for the safety of everyone. We apologize. Thank you. We were not able to serve due to the uncontrolled crowd."
The store also said that they are working with the mall's management in making the sale successful.
"We appreciate all the efforts from customers who came from outside of Davao City, rest assured, we will have a better event next time."
There were photos and videos scattered online. One photo posted by Lester John Moreno, showed the whole second floor of the mall filled with people waiting for the store to open.
Some netizens were angry because they came from out of town and went home empty handed.
But the store redeemed itself by having a sale wherein smartphones, tablets, and other accessories had up to 80 percent discount.