Jack Ma suggested to their employees to use the "669" method for maximum productivity in their sex lives
Children are the only ones that are real and they are the best investment they could have
For him, the purpose of marriage is having babies
China's richest man Jack Ma and co-founder of an online retail company, Alibaba, encourages his employees to apply the '996' philosophy not only in their jobs but with their personal life, saying people should follow the '669' philosophy.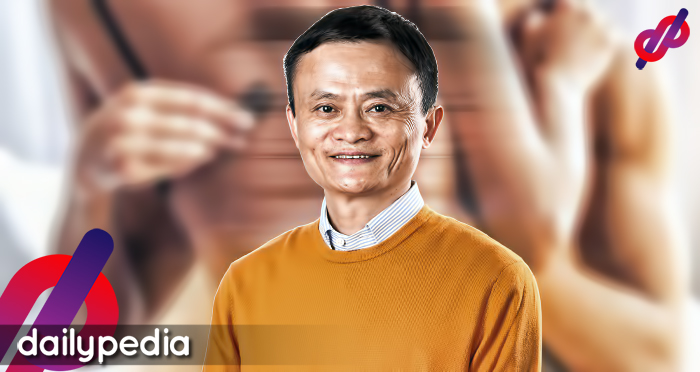 "996 philosophy" means that employees are expected to work from 9 a.m. to 9 p.m., six days a week. During the mass wedding held by the company for its employees on May 10, he also suggested using the "669" as a method for maximum productivity in their sex life. The mass wedding celebration was called 'Ali Day,' being the company's annual ritual.
"At work, we emphasize the spirit of 996. In life, we should follow 669. What is 669? Six days, six times, with the duration being the key," Ma said.
Ma also said that the KPI (Key Performance Indicator) or long-lasting performance to have babies is having sex six times in six days. For him, the purpose of marriage is having babies.
"Marriage is not for the purpose of accumulating wealth, not for buying a house …but for having a baby together!"
He even said that children are the only ones that are real and they are the best investment they could have.
"Everything could be fake" but at least children are the real deal," he added.
With his statement, netizens have questioned his true intentions and some even considered it as "lewd" and disgusting.
As much as I look up highly upon you, I feel that this is a little too extreme. A person working 9-6 might even have trouble having sex 6 times a week, much less for one that works 996.#jackma

— XVIII (@XVXVIIII) May 14, 2019
**In other news **

Earlier few days back #Alibaba founder #JackMa
Give 966 formula for work
i.e Work from 9am to 9pm ,
6days a week.

Now he had given another formula for life which is 669
i.e have a sex 6 time in 6 days will led to good married life.

Is it possible ???🤔

— Avinash Singh (अविनाश सिंह ) (@avicing07) May 14, 2019
Yeah, so if that's what you endorse #JackMa, you seriously need some rest. Especially your brain!

Because that's what happens to one's brain after #996 working at office and #669 at home!#jackwang #Alibaba pic.twitter.com/3tcxeAAl5N

— HooL (Humor of our Life) (@ijanvaidya) May 14, 2019
China implemented the one-child policy but currently, they are worried about the unstoppable dropping rate of their populations that could reach 1.44 billion in 2028. So now, China has relaxed the imposition of the one-child policy and openly encourages having more babies.
Despite the encouragement to their citizens in having more babies, the birth rate continues to decline because couples choose not having babies due to rising real estate prices and access to good education.
But still, the Alibaba founder encouraged his employees to have six times a week of having sex after asking them to work for 12 hours every day.