A netizen shared video of a woman physically standing on a parking slot to "reserve" it, goes viral on social media
Mary Grace Holdermann posted the video on Facebook to let the public know about 'basic parking etiquette'
Holdermann and the woman filmed in the video had a lengthy back and forth until the latter gave in when the security guard told her that it was not right to reserve parking spaces
"Standing reservation" for parking slots? That is the question in this viral video that a netizen shared on social media, showing a confrontation between two pedestrians over a parking slot.
Mary Grace Holdermann posted on her Facebook account a video of a woman physically standing on the slot where their car was trying to park. She opposed this behavior and the two had a lengthy argument.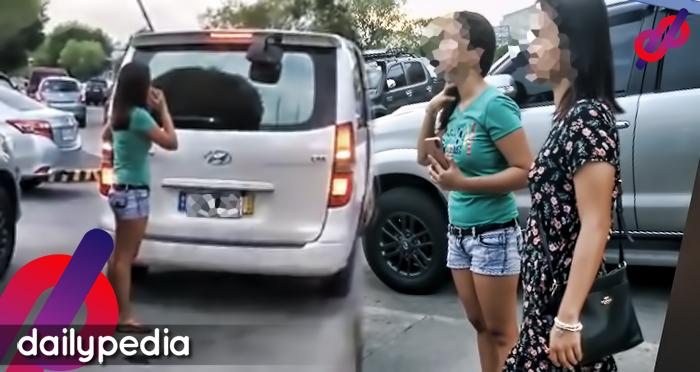 "Ilang minuto na (siya) (diyan), (nagtawag) (pa'ko) ng security sa entrance (para) (mag-paassist) (nandiyan) (parin) (siya). At (wala) (parin) (sasakyan) nila ayan (tinatawagan) (niya) pa kung (nasaan) na," wrote Holdermann.
"(Yung) guard (naman) (nakatingin) (lang) (sa kanya) (tas) (sabihin) paalisin (daw) (kaming) (dalawa), kung (hindi) (magbibigayan), isa pa (tong) (si) Kuyang guard (hindi) (iniimplement) (yung) (tama). (Bwisit) din e!" added the original poster.
In the end, the woman gave in and let the vehicle park when the security guard finally said the rules that it was not right to reserve parking spaces.
According to an article by TopGear Philippines, "basic parking etiquette dictates that in the absence of a formal reservation with parking management (in which case a slot will be properly marked or blocked by a pylon or sign), free slots are on a first-come first-served basis. This is regardless of whether it's in a public or private area."
https://www.facebook.com/Ms.Holdermann/videos/1638414632968641/
The video has now gone viral with four million views, 45 thousand reactions and 31 thousand shares online with most of the netizens' siding with the video uploader.
"Pareho (lang) kayong di marunong magbigay at mapagpasensya.. Ang babaw ng pinagaawaayan. (Nakakatawa)," thought netizen Minnie Pelayo.
Erra Basa joked about the issue, saying "Dapat tinusok mo sa kanya yung susi. Feeling kotse. Hahahaha."
Another netizen mocked, "Transformer si ate maya maya lang mag tatransform na yan ng kotse kayo naman 😜✌"