A DLSUD prof expressed on Facebook the need for people to stop 'romanticizing' low grades
For Jonathan Gochuico, getting good grades is a sign of good character
Still, there are those that believe that grades do not define one's self-worth
A professor from De La Salle University Dasmariñas (DLSUD) took to Facebook on April 9 to air his opinion against the public "romanticizing," meaning to "make something seem better or more appealing than it really is," the low grades students obtain academically.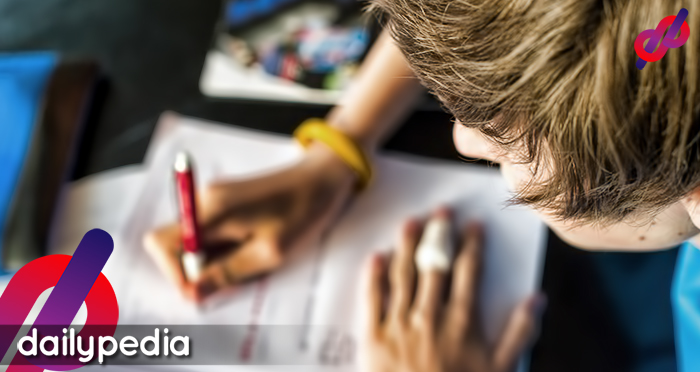 Netizen Jonathan Gochuico wrote: "STOP ROMANTICIZING LOW GRADES BY CLAIMING THAT CHARACTER IS BETTER. Remember that a good grade is a sign of good character. Getting good grades is achieved by hard work and perseverance, by consistency and steadfastness, and by common sense and rationality."
This was made in reference, specifically, to the people who seemed to make excuses for having low grades by elevating that a good character is more significant in comparison to being an achiever.
"When one goes to school, every effort is exerted to excel. Mediocrity achieves nothing," Gochuico added.
His post went viral, receiving 11 thousand reactions  and 21 thousand shares online.
"I must agree with this sir. 'Never settle for okay lang, dapat, okay na okay!'" Gelo Dela Cruz commented.
"Sinagot ko na iyan sa isang basher hahaha….sabi ko we do not play probability in life. Character and academic excellence is a must for every decent Filipino," agreed Elmer Casa Albacete.
But even so, there are others who believe that grades do not define one's self-worth.
In a report by Interaksyon, they cited long-time school counselor and freelance writer Sara Lindberg who noted that "the pressure on children to achieve high levels of academic success is overriding the joy of education and making kids anxious and depressed."
For literature teacher and parent Jess Burnquist, Interaksyon cited her stance that she does not care too much if her daughter receives average grades in school. Maintaining high grades may also prove stressful for the child in the long run.
The important thing for her is that her daughter "accepts and values herself" as a person. "If she can acknowledge the areas in which she doesn't shine, she can challenge herself to improve," she explained.
"Grades do not reflect her humor, her musicality, her immense passion for social justice, or her empathy," said Burnquist.