A married couple unknowingly met as young kids in Baguio and already shared their first 'kiss'
The husband already stole a kiss on his wife decades before they get to know each other
Barbie Atienza's post proves that romance is far more bizarre in real life compared to the movies
In an old photograph shared by Barbie Atienza on his Facebook account, a boy can be seen kissing the forehead of a girl. Then they got married 30 years later, not knowing their shared history before.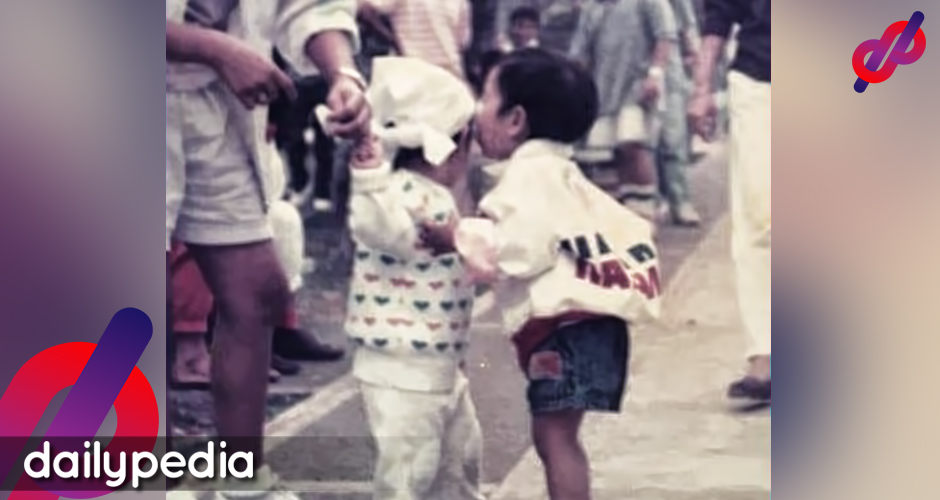 Atienza wrote that this fairytale story happened somewhere in Baguio when the boy in the picture casually walked up to the little girl who was presumably with her mother, and then proceeded to run away.
The two kids never made acquaintances and only met again a couple of years ago. Three decades later, two wound up as husband and wife.
Atienza congratulated the couple tagged in his post, Rex Byron Roxas and Mela Rizo Zapata, with "Coincidence? Fate? Destiny? That's the magic of love! Mabuhay ang bagong kasal!"
He completed his post with a noteworthy hashtag: #lifemorebizarrethanmovies. Netizens were equally entranced with the couple's story as the post garnered 2,000 plus likes online.
https://www.facebook.com/photo.php?fbid=10157124051878288&set=a.446789973287&type=3&theater