Ed Caluag is a sickly boy who suffered from polio and later diagnosed with a rheumatic heart disease
He was only 7 years old when he realized that he was the only one who sees things
He can also use it to have revenge on people who had bullied him, but it wasn't his nature to take revenge
If there's something strange, who you gonna call?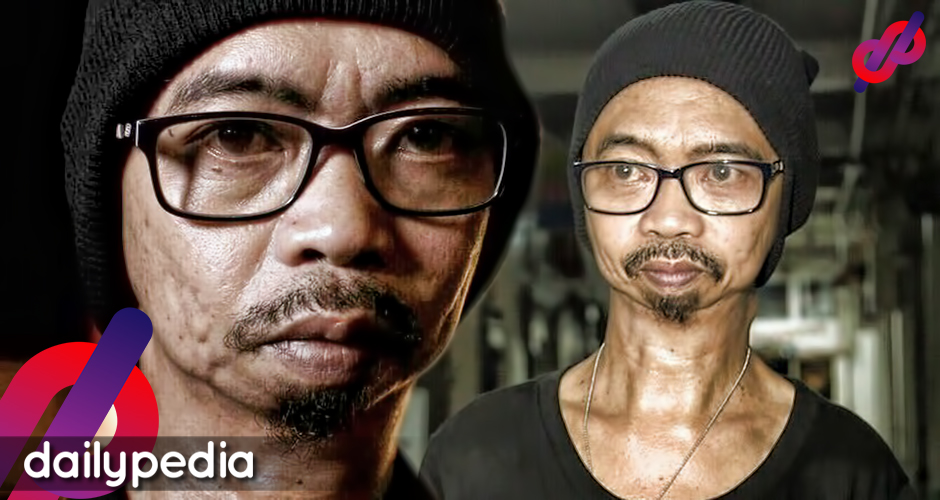 It's Ed Caluag, a paranormal investigator who became trending because of his television appearance on Kapuso Mo Jessica Sojo (KMJS) on GMA Network. But recently, after his last episode seen on KMJS about a ghost ship in Siquijor, and when it had been proven that it wasn't a ghost ship, most of the netizens continuet to bash him on social media.
Now, let us discover what things we should know about Ed Caluag.
1. A sick boy living with a poor family
Ed Caluag is a sickly boy who suffered from polio and later diagnosed with rheumatic heart disease. Because of poverty, he never received any medical treatment, which made his condition worse. His father only worked as a carpenter and with the kind of disease he has, they cannot afford to give him proper medical treatment.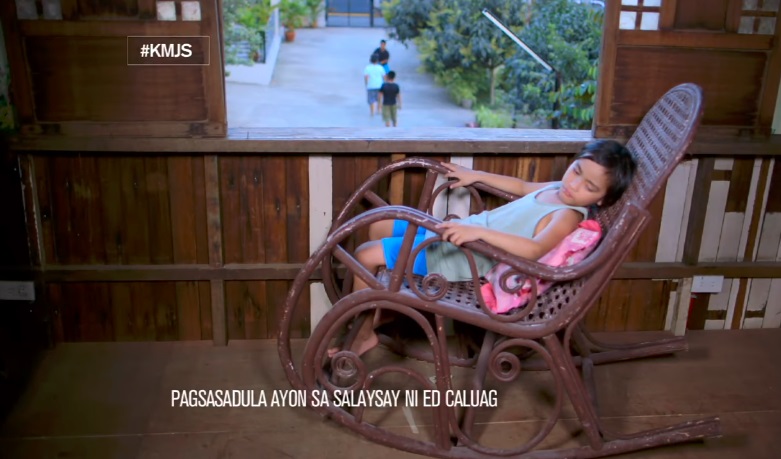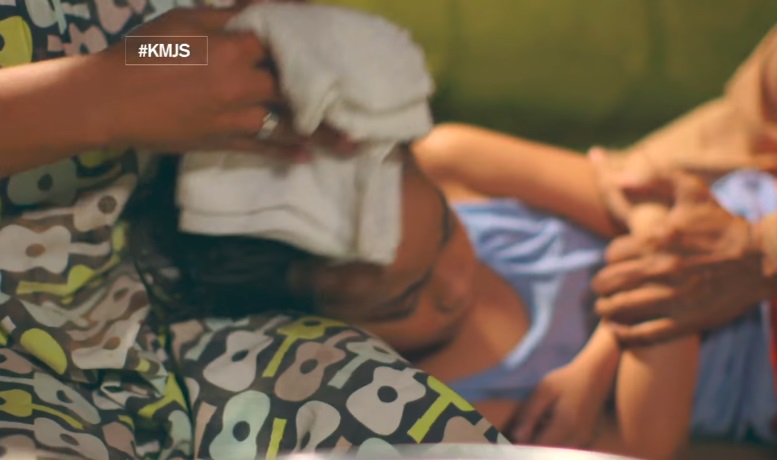 Instead, he is simply given a bottle of orange juice then wipe him with a wet towel when is sick.
2. He is a fighter
Because of his illness, he was kept home for two years. Unlike other kids playing and running outside their houses, his life was the total opposite. Ed's was always sitting on a rocking chair by the window while watching the other kids play.
But then, he decided to change his way of life. He wanted to go outside, wanted to walk, wanted to play like any normal kid. Even though it was hard, he tried his best to walk, slipping out when his mother was not around.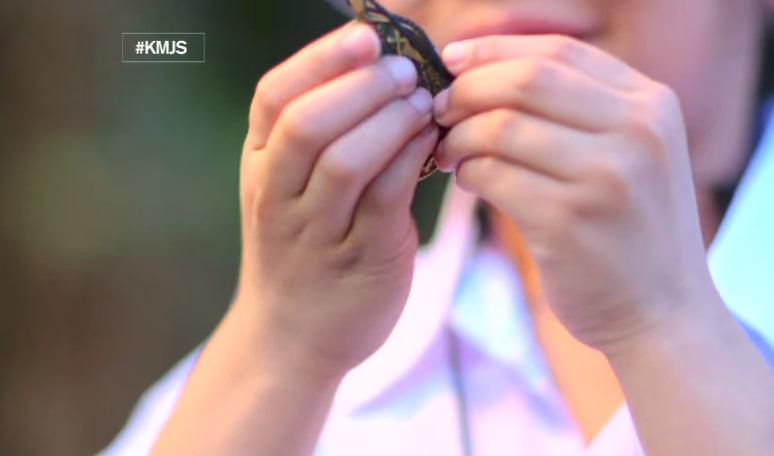 "Gusto ko talagang lumabas, gusto kong maglakad, gusto kong maging normal, gusto kong makipaglaro," he said. "So unti-unti, pag wala 'yung nanay ko, bumababa ako du'n sa aking rocking chair. Humahawak ako sa mga gilid, pinipilit kong maglakad. As in talagang struggle, as in talagang masakit, mahirap."
3. It's only I who can see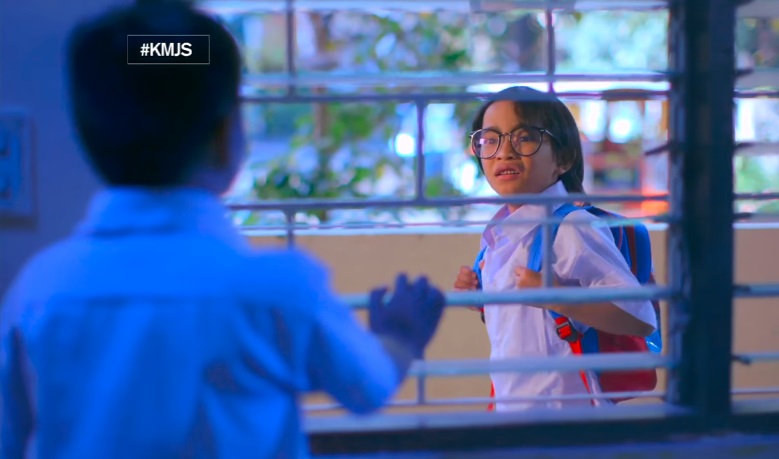 When he was 7 years, old he noticed that there were children around the house who he thought were their neighbors and they became his friends. But one day, when his mother called him to eat, he talked to his mother that he would like to invite one of the kids with whom he was playing.
"Sabi ko, 'Eh 'yung bata dito na natin pakainin.' Sabi niya, 'Sinong bata?' Wala naman daw bata," he recalls.
That was the moment he realized that he was the only one who sees things.
4. I am strange, I was bullied
Because of his extraordinary sense in seeing his 'playmates' that he was the only one who can see, children in school would start to bully Ed by saying that he is an "ET," the iconic Spielberg movie character, and accused him of making up scary stories.
"Natakot ako kasi nagtataka ako bakit ako lang 'yung nakakakita, sila hindi, samantalang magkakasama kami, tinuturo ko sa kanila, hindi nila nakikita," he says.
5. I have extraordinary power
"Nagsimula na akong maghanap, ano ba ang meron sa akin? Ano ba 'to? Ability ba 'to? Curse ba 'to?"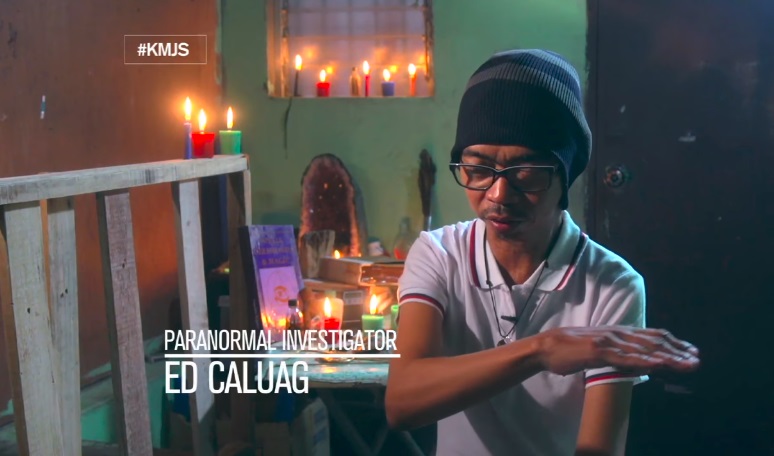 After looking for someone who could understand him, finally, he met one. It taught him to learn Latin prayers and be able to cast spells. He can also use it to take revenge on those people who had bullied him, but it wasn't his nature to take revenge.
Instead, he decided to use his power to help other people.
6. I can see the future
Ed has the vision to see what would happen in the future, amd one of his visions broke him down. It was his father's death that he saw in a vision which he didn't expect to happen.
"May series of dreams akong nakikita," he says. "Napapanaginipan ko 'yung isang event na parang maraming tao tapos maraming ilaw tapos may kabaong tapos may mga tao akong nakikita hindi ko pa kilala. Tapos nakita ko 'yung tatay ko nadala ng ospital. Nakita ko 'yung tatay ko inuwi sa bahay. Nakita ko 'yung tatay ko, hawak-hawak ko, namatay sa kamay ko."
Ed wasn't able to do anything when his father died; he was there and saw it again. His father was happily eating a mango, and then suddenly chokes. Blood came out of his mouth when he died.
"Sana man lang kako hindi ko na siya pinakain ng mangga," he says. "Naisip ko bakit pinabayaan ko pa siyang kumain?"
Because of the guilt and regrets, he felt his perception of his ability has also changed.
"Parang ang bigat-bigat sa akin na pakiramdam ko ako 'yung reason bakit namatay 'yung tatay ko," he says. "Du'n na ako nag-start, nag-seek na ako, nagsimula na akong maghanap, ano ba ang meron sa akin? Ano ba 'to? Ability ba 'to? Curse ba 'to?"
Because of his relatives saying he would never amount to anything, he found a reason to pick up his life after his father's death and have the courage to prove them wrong.
7. I can heal
In Malolos, Bulacan where he grew up, people would come to see him asking for help to heal their sickness. Ed was also known as "Boyet."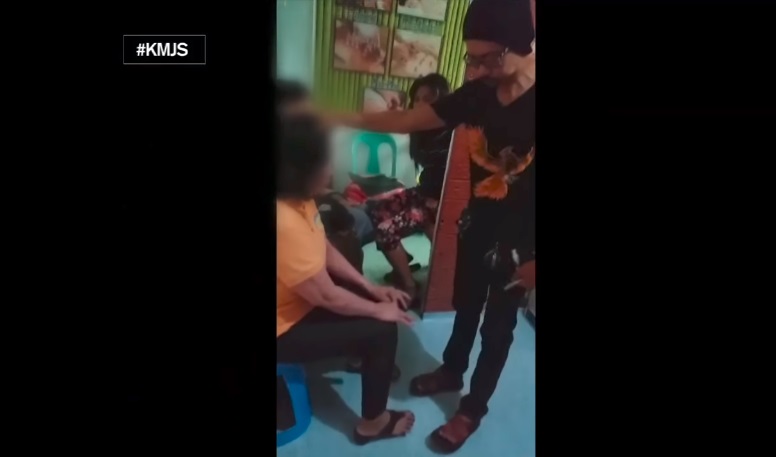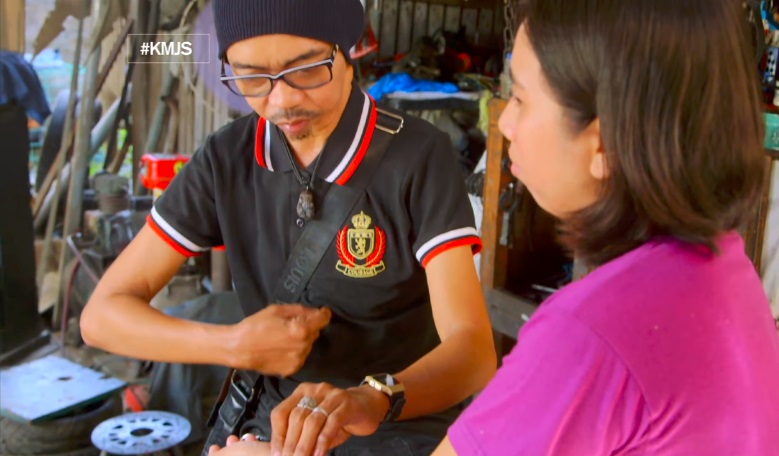 A testimony from "Maricel Manuel" who lived in the same barangay said that Ed was able to save her child.
"Isa siyang magaling na manggagamot, kasi halos lahat ng mga tita ko, sa kanya ko dinadala."
8. I am educated, I graduated as an educator
Most of her relatives were in doubt of his ability, due to his sickness and physical appearance. So he took it as a challenge for himself to prove them wrong.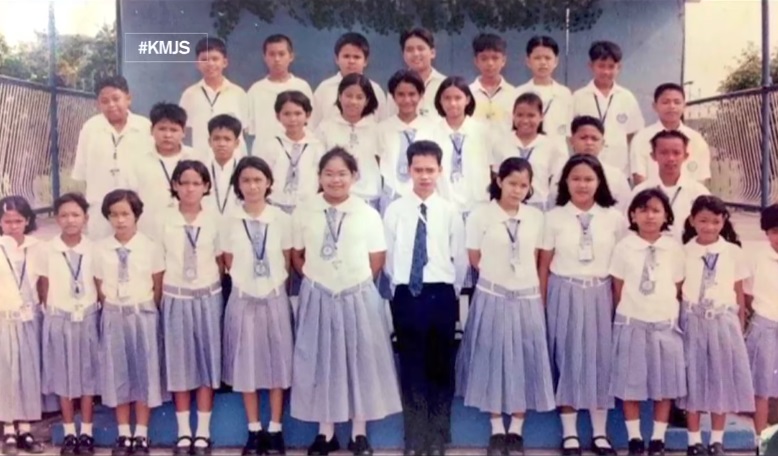 Ed studied so hard and finally graduated with a Bachelor of Science in Elementary Education degree and became an elementary school teacher. He was so happy because he proved them wrong again.
9. Ed Caluag love story
Another challenge was thrown at him when his family and friends were in doubt of him having a chance of getting married. But they were all wrong again because he got married and sired some children but sadly got separated with his wife. Then love sparked again when he met the new love of his life, Marilyn Laluan.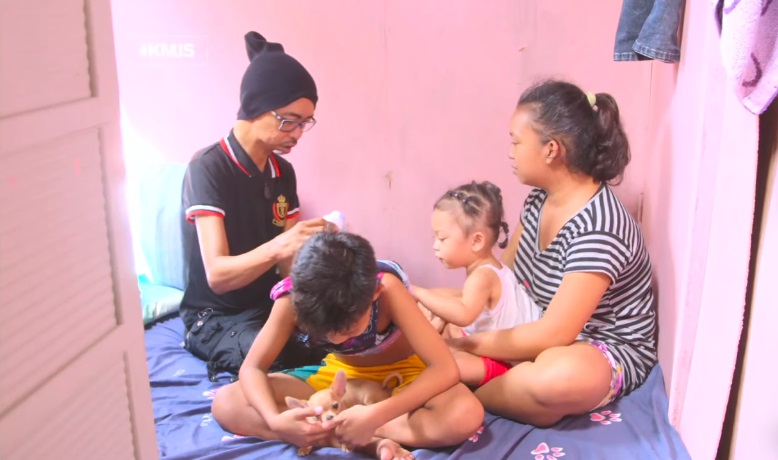 "Nagrequest siya sa messenger, then the rest is history. Hanggang ngayon, nagsama na kami," she said.
"Sana nga si Ed Caluag na ang forever ko," she added.
10. Thank You bashers, know me first
Because of his appearances on a 'KMJS' segment, he was able to make his mark. But then, it also changed his life after a 'KMJS' episode on a suspected ghost ship in Siquijor was proven to be false. He went viral and some would people made fun of him.
But then, he didn't put the blame nor hatred towards 'KMJS' and let the bashing go, just like what had been done to him, when he experienced bullying as a child.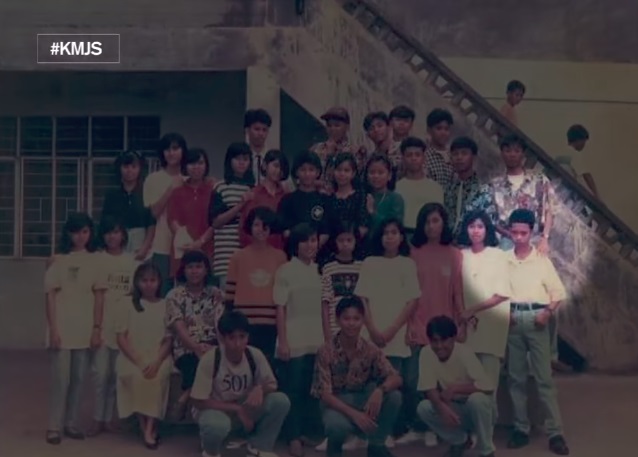 "Gusto kong pasalamatan 'yung mga bashers eh kasi sila din 'yung naging reason bakit si Ed Caluag ay kilala up to Visayas, Luzon, kahit saan ako makarating," he says. "Naglalakad ako du'n sa palengke wala namang pumapansin sa akin eh. Ngayon, kahit sasakay ako ng taxi biglang 'yung taxi bubuksan yung pinto, 'Sir, pa-picture naman.'"
Although the episode turned out the other way around, he will always stand by his findings in the investigation.
"Parang 'pag nag-consult ka sa doctor, doctor terms ang ibibigay sa 'yo. Pag nag-consult ka sa lawyer, lawyer terms ang ibibigay sa 'yo. Pero since I'm a paranormal investigator so 'yung terms ko is all about paranormal," he says.
Ed doesn't want to change his stand just to please everyone. But he asks for understanding, before judging, about what he does.
"Try ninyo munang alamin ano ba ang nasa likod namin bago kayo magsalita, bago kayo magsabi na mali kami, na palpak kami, hindi kami tama," he says. "Kilalanin ninyo muna kami."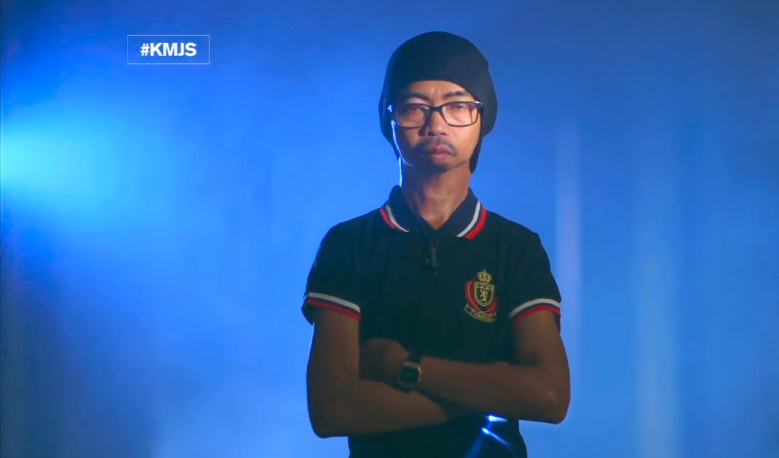 Now, he already has spoken and opened up his life. And we also have the choice on what we choose to believe in.