To graduate in college made her an inspiration to many
Poverty is not a hindrance to reaching her dreams
Mailyn Esquelito Akoy become a teacher and motivates her student to be in the honor roll
All of her student's hard work paid off as all of the fifty students in Mailyn's class made it to the honor roll
A proud kargador's daughter that went viral has now become an inspiration to the new generation for her positive outlook in life, and is not ashamed of her father who worked as a 'kargador.'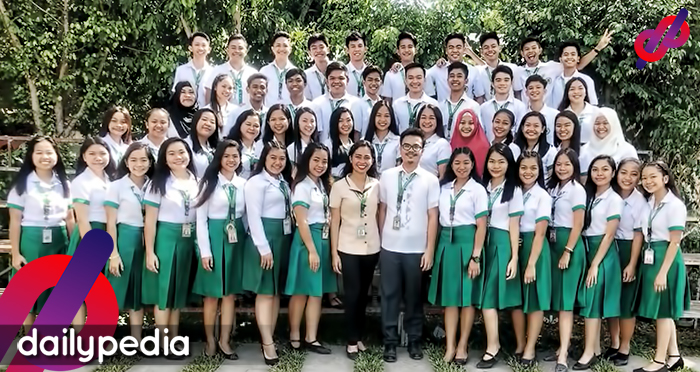 For others who are ashamed of their parent's lowly job, Mailyn Esquelito Akoy isn't one of them. She was so proud of her father who worked as a 'kargador' for her to finish her education, and even wished that she could ease his burden. Mailyn's family were mocked by other people for being too ambitious in sending her to school.
Yet by God's will, she received a scholarship to study Bachelor in Arts in Economics at the Sultan Kudarat State University – Tacurong Campus in Tacurong City, Sultan Kudarat. To graduate in college made her an inspiration to many, that poverty is not a hindrance to reaching her dreams.
After graduation, Mailyn was able to find a job with Toyota, but a later opportunity had opened doors for her to become a Business Teacher in Notre Dame of Tacurong College – Senior High School Department.
She started to teach on the second semester to the school year, as the school had assigned her to be an adviser of the first section, STEM12 – Q103. It took time for the people in school to recognize that she was the girl who went viral for her kargador dad's efforts. Knowing such an admirable story, she became an inspiration to her students and other teachers in school.
To motivate her student to reach their dreams, she promised to give them a gift if they will make their grades up and would make it to the honor roll. Mailyn became close to her students, and in just 4 months being with them, she could see that her students strove hard to improve their grades.
Just like Mailyn reaching her dreams, all of her students hard work paid off as all of the fifty students in Mailyn's class made it to the honor roll. A total of 7 awardees graduated 'With high honors' while 43 marched om stage 'With honors.'
https://www.facebook.com/mailynakoy21/posts/974851809572863
And as she promised, using her talent for drawing and art, Mailyn created portraits for each student in her advisory class; which meant she made 50 portraits. She also made nine more portraits for the students in the other section who also made it to the honor roll.
Mailyn remains an inspiration to everyone. As she leaves her mark as a proud daughter of a 'kargador,' she's now a dedicated teacher who inspires, and knows how to reward her student's hard work and determination.