UP scientists created affordable "cloaking device" fit for classroom use
The Pinoy researchers further developed the existing science behind the 'Rochester Cloak' to make things invisible out of old office equipment
Due to its easy and cheap setup, the researchers believe it could help bring interest to science and be beneficial to learning

The University of the Philippines' researchers recently built on top of what US scientists have developed in the past: to create an affordable "cloaking device."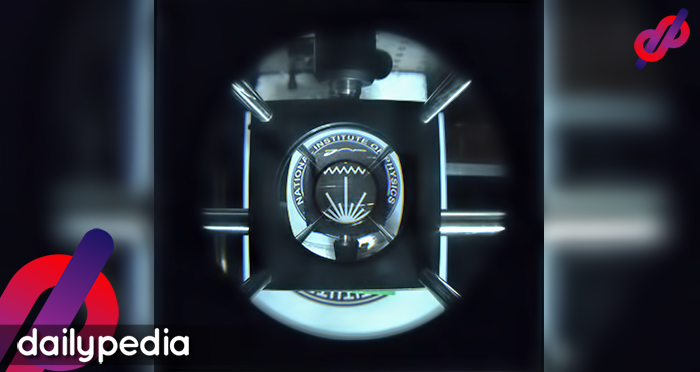 Scientists Miguel Revilla, JC Lorenzo, and Nathaniel Hermosa from the UP National Institute of Physics (NIP) discovered a way to make an invisibility cloak out of readily available parts, together with optics salvaged from old office equipment.
In an interview with GMA News, Hermosa said "Our first experiments on cloaking with different focal lengths were with lenses which came from old overhead projectors and telescopes."
The researchers showed in a demonstration video how a metal bar inserted in the middle of the apparatus disappeared completely from view, allowing the NIP logo in the background to be clearly seen.
To become invisible, according to MIT Technology Review, an object must do two things: (1) it has to be able to bend light around itself so that it casts no shadow, and (2) it must produce no reflection.
Back in 2014, graduate student Joseph Choi and professor of physics John Howell at the University of Rochester in New York, USA developed the "Rochester Cloak." It is a cloaking device which can be built using inexpensive, everyday materials. It features four standard lenses that allows an object to appear invisible as the viewer moves several degrees away from the optimal viewing positions.
The problem with the said cloak, however, is that there are limits to the kinds of lenses that can be used, as well as the size of the setup.
Pinoy physicists Revilla, Lorenzo, and Hermosa, on the other hand, were able to simplify the Rochester Cloak by making it more compact and fiddling with different lens combinations and various focal lengths as opposed to the original setup of the Rochester Cloak.
As a result, their version of the invisibility cloak is much easier and cheaper to put together, which can then be used for classroom optics experiments.
"Schools lacking sets of lenses can benefit from this as well. They may have old or broken overhead projectors where they can get the lenses from," said Revilla.
He then went on to explain how far they are from perfecting the invisibility cloak same as that from the Harry Potter movie, where factors such as a wide range of light and angles need to considered to be able to make large objects disappear when viewed at any given point. "Research in invisibility is continuous and new technologies and materials are being developed and fabricated yearly… Probably the difficult part of making the cloak is developing the material itself," he said.
Nevertheless, his research-partner Hermosa believes that their existing work, and its easy setup, could help bring huge interest to kids who may one day pursue scientific careers, or for college undergraduates to better understand its underlying equations and concepts.
"I want something that will benefit physics education. My gut feel is our research will have a much heavier impact in the education community," Hermosa remarked.