Korina Sanchez announces the arrival of twin babies
Korina Sanchez and Mar Roxas welcome the news
Korina Sanchez on Thursday announced the arrival of her twins with husband Mar Roxas – a baby boy and a baby girl.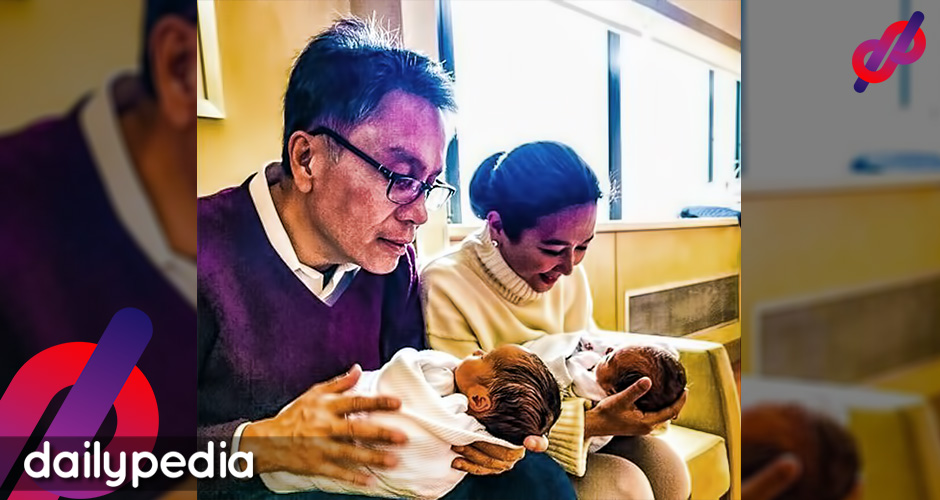 "I think if you believe hard enough, the miracle you most want can come true," Sanchez gushed on the photo, where they beheld the feet of the baby boy and baby girl.
https://www.instagram.com/p/BuI7nTuBaG9/?utm_source=ig_embed
"Announcing the arrival of our little boy and little girl." She even asked fans and followers what to name their twins, "We're thinking of names. Any suggestions? Jack and Jill? Sonny and Cher? MariKor and KoriMar? Daniel and Kathryn? 😁 Did you ever think it could still happen for me? I never stopped believing.💚"
Korina, 52, and Mar, 61, got married in October 2009. While the couple had no children of their own, Roxas has a son, Paolo Gerardo, from a previous relationship.
A week ago, Korina shared on Instagram that she will be "traveling suddenly" and her next posts showing they were already in the US.
"Aside from Target, my other favorite stores in the US is Wholefoods! You can find everything edible and healthy right here! 👍💚😍😝"
https://www.instagram.com/p/BuBjLXsgNKd/
"Si husband tinotoo na sya ang magluluto. Ayan ang daming ipinalengke. O naman. May palengke naman anywhere in da world. 😆💚 #MisisNiMar"
https://www.instagram.com/p/BuAVuh-A_E6/