Netizen vowed to boycott Jaka products, including its Delimondo corned beef.
Jaka is owned by the daughter of former senator Juan Ponce Enrile.
If you grew up in the Philippines, you'd know that corned beef is one of the dishes that you will always see on the Filipino table. As it is savory, cheap, and easy to prepare – you can literally just heat it from the can – it's a perfect ulam for those who can't afford much or those who got no time to cook something complicated.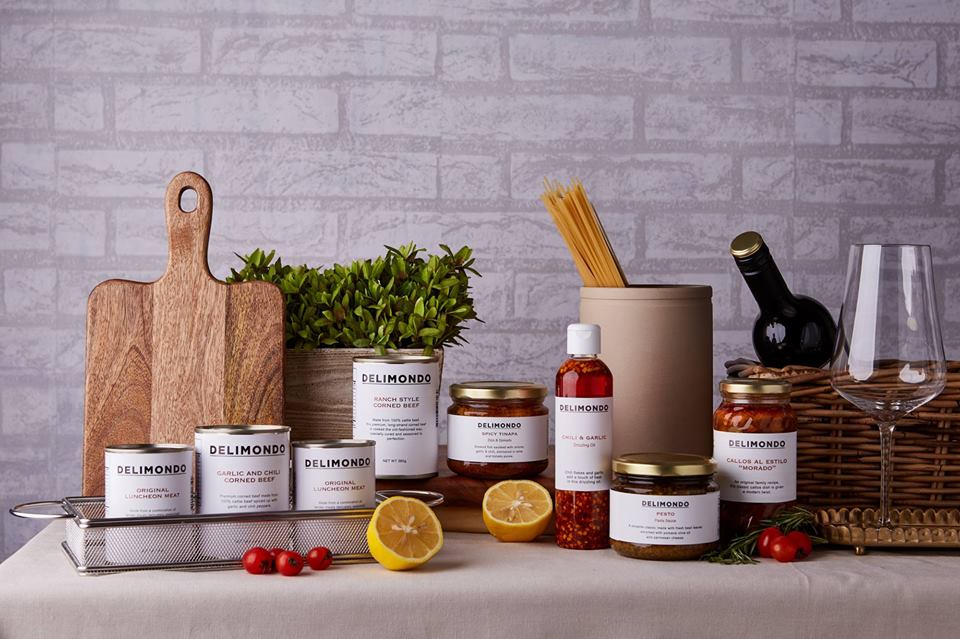 A netizen posted about his plan to boycott a certain brand of corned beef in the Philippines. And no, it's not because of health reasons.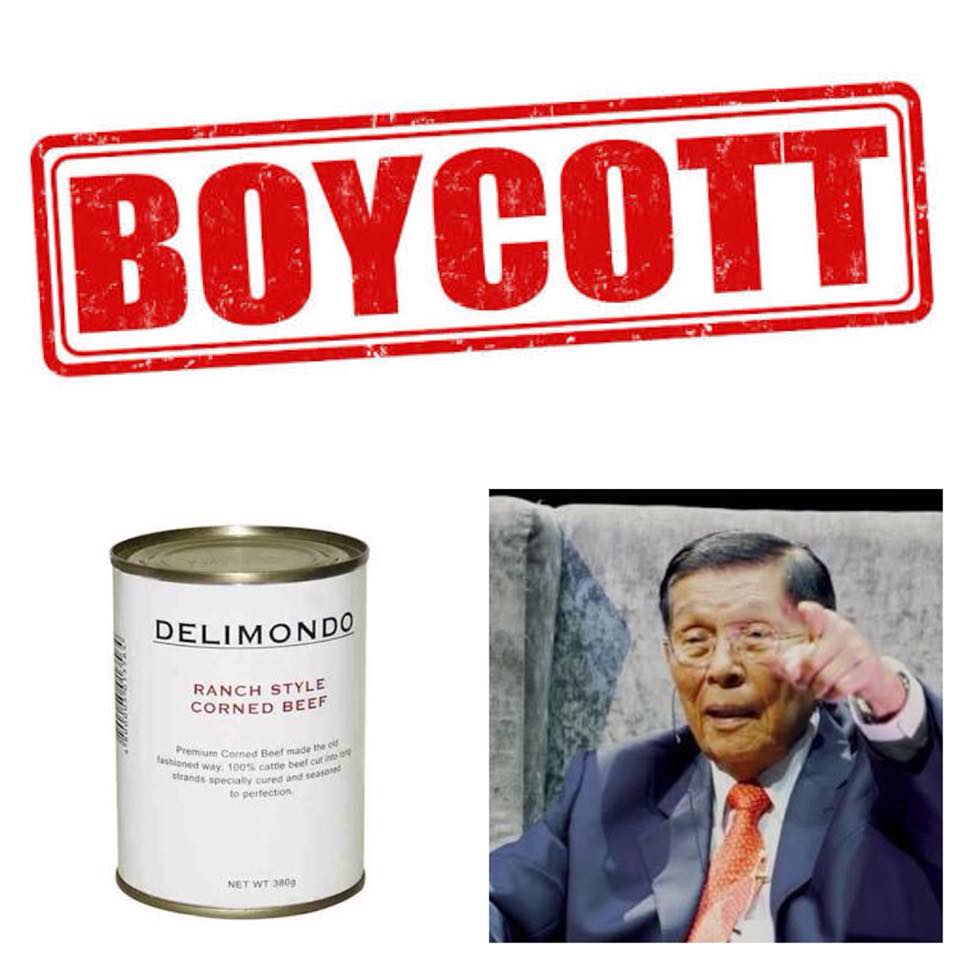 The reason is its owner, who happens to be the daughter of former Senate President Juan Ponce Enrile.
In Maoi Arroyo's post on Facebook, he said that he is now boycotting Delimondo corned beef and other products of Katrina Ponce Enrile's Jaka Investment Group.

With great reluctance I am now boycotting the otherwise excellent corned beef of Delimondo and all other JAKA group products, services, and properties.

Because Enrile is one of the slimiest politicians in a country where the average politician flings idiocy from their pores and their policies shape shift to suit the most effective strategy to steal from us.
Enrile is currently under fire for describing late dictator Ferdinand Marcos' martial law as "peaceful."
A Twitter account named Old Rich of Manila, also urged people to boycott the brand as it is "made from dirty, bloody capital."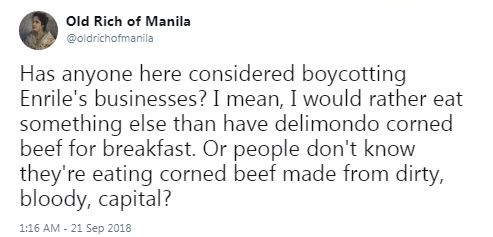 Has anyone here considered boycotting Enrile's businesses? I mean, I would rather eat something else than have delimondo corned beef for breakfast. Or people don't know they're eating corned beef made from dirty, bloody, capital?
Other Twitter users joined in the movement.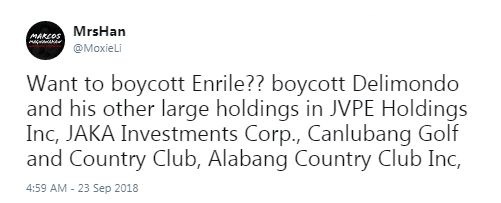 Want to boycott Enrile?? boycott Delimondo and his other large holdings in JVPE Holdings Inc, JAKA Investments Corp., Canlubang Golf and Country Club, Alabang Country Club Inc,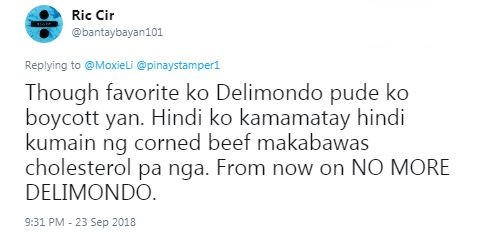 Though favorite ko Delimondo pude ko boycott yan. Hindi ko kamamatay hindi kumain ng corned beef makabawas cholesterol pa nga. From now on NO MORE DELIMONDO.
A netizen joked that for every time you eat the product, you will add another day to the former senator's life, who has been dubbed as someone who has been "living forever."

Everytime you buy and eat Delimondo, you add another day to JPE's life. Boycott Delimondo.
Aside from their well known corned beef, Delimondo's products include luncheon meat, pasta sauces, dips and oils.