Andi Eigenman answered back a netizen suspicious about the actress' new life in an island. 
The actress said that she sold everything and chose to live in Baler with no helpers around.
Andi Eigenmann did not hesitate to snap back at a netizen who questioned her choice of living a simpler life in Baler.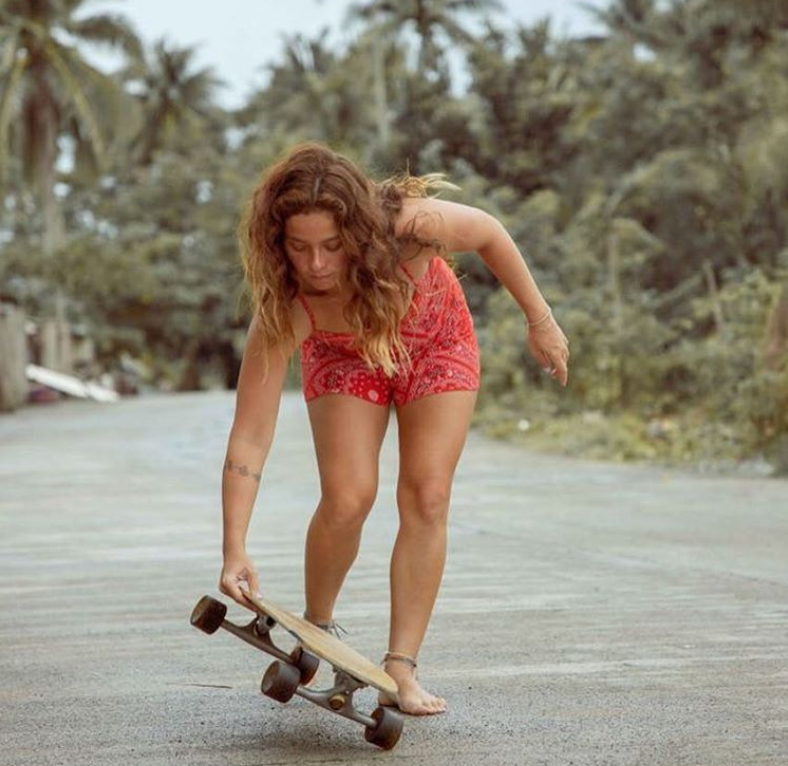 The actress often shares photos of her life in Baler. You can often see her surfing and skateboarding. But not everyone was amazed by her choice of lifestyle.
In an Instagram photo, a netizen initally commented that she's in awe of Eigenmann's preference to enjoy simpler things.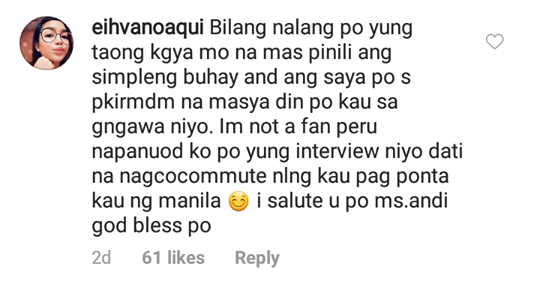 Bilang nalang po yung taong kgaya mo na mas pinili ang simpleng buhay and ang saya po sa pkirmdm na masya din po kau sa gngawa niyo. Im not a fan peru napanuod ko po yung interview niyo dati na nagcocommute nlng kau pag ponta kau ng manila. i salute u po ms.andi god bless po 
Another Instagram user, however, did not agree with her as she questioned the kind of 'simple life' that Eigenmann is currently practicing.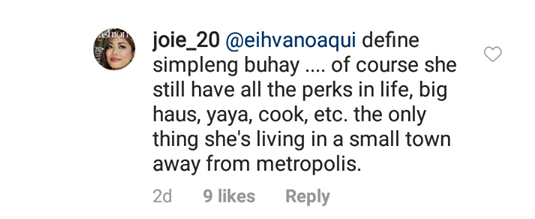 @eihvanoaqui define simpleng buhay …. of course she still have all the perks in life, big haus, yaya, cook, etc. the only thing she's living in a small town away from metropolis.
Eigenmann did not hesitate to answer the netizen, reminding the latter that she had sold her material possessions.
She also debunked the assumptions of her having helpers and said that the only ones living in their current home is she and her daughter, Ellie.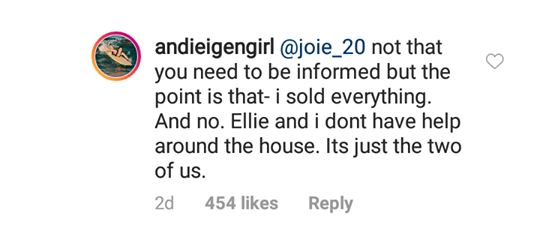 @joie_20 not that you need to be informed but the point is that- i sold everything. And no. Ellie and i dont have help around the house. Its just the two of us.
"I sold everything."
A few months ago, Eigenmann announced that she has chosen to let go of everything to lead a simple life in the province.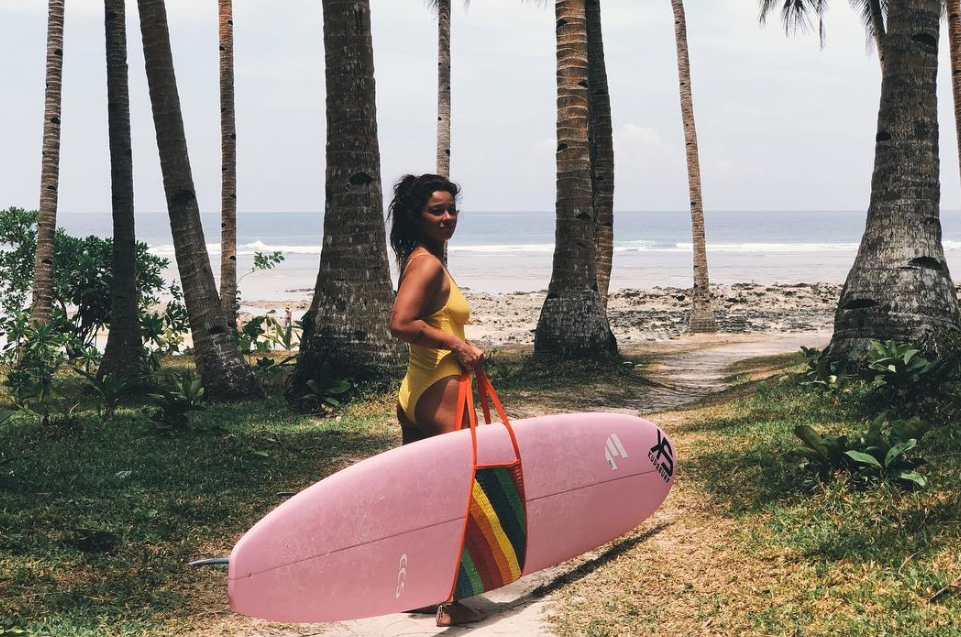 She arrived at the decision to leave the big city to enjoy a modest and peaceful life in Baler.
The actress shared that after she has spent time in the area, she realized that it is where she belongs. "Life there is just so different, it doesn't mean that everybody should move to Balerwith me but na-realize ko lang na itong lugar na 'to dito ko nababagay"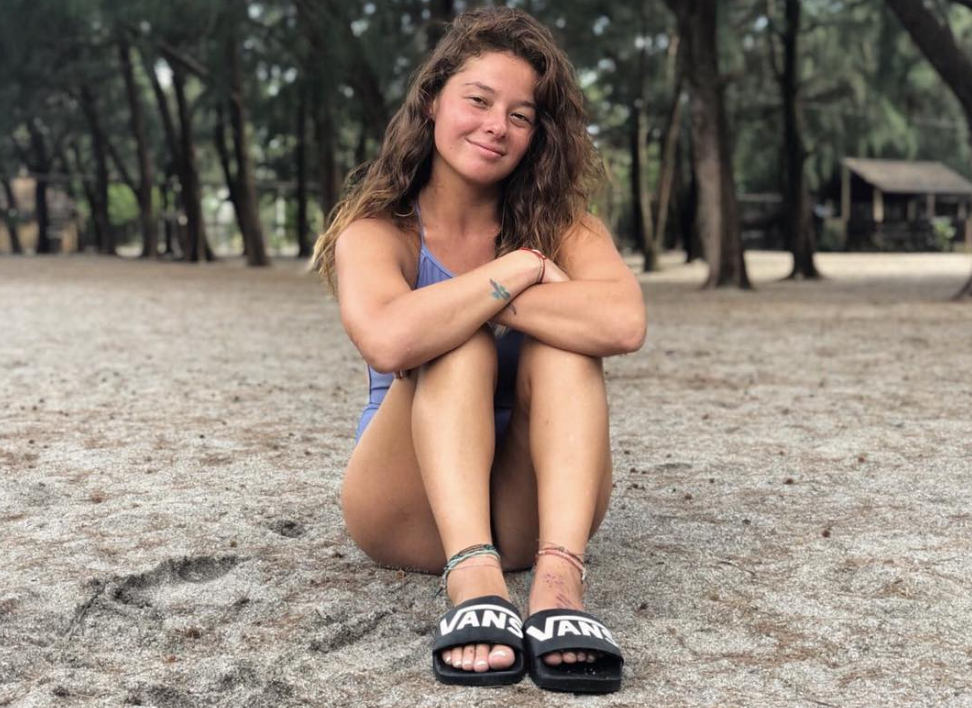 Eigenmann also said that one of the reasons for her move is to raise her daughter in that kind of environment and make her grow up in a place like the province.
"I want my daughter to witness and grow up in a place like this and also the people. I've grown so close to the people who live there they're like my family especially the little kids na mahal na mahal so why not just build my life there"