Netizens laugh at UKG's tahong joke with host Winnie Cordero.
In the segment, a chef demonstrated how to cook mussels when Cordero made quite an awkward yet funny comment that made everyone in the studio burst into laughter.
We all know that whenever personalities are on air, they must remain professional. In other circumstances, however, hosts just can't help but joke around and laugh on set.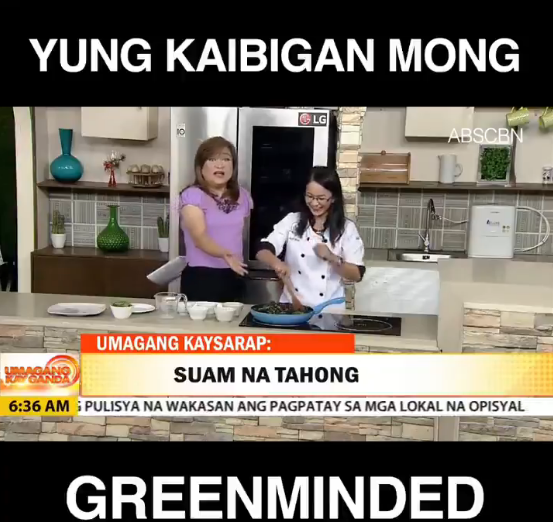 One of those moments is Winnie Cordero's "tahong" moment on the morning show Umagang Kay Ganda. In the segment, a chef was demonstrating how to properly cook the mussels.
There was nothing wrong with it, however, it got a bit of a double meaning as Cordero was complimenting the quality of the mussel.
"Pero ang ganda ng tahong nitong si Jean oh lahat nakabuka."
A Twitter user uploaded the particular moment and Netizens immediately reacted to the hilarious clip.
Vaughn Ivo on Twitter: Tahong pa! Sh*ta yung tawa ko ! Hahahahahahahahahahahahah!

hinang hina 'ko sa ukg vid na abt tahong hahahahuhu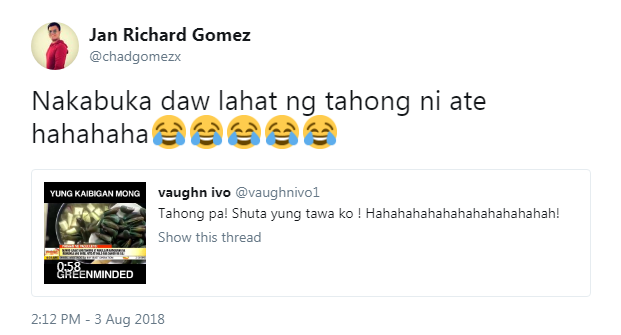 Nakabuka daw lahat ng tahong ni ate hahahaha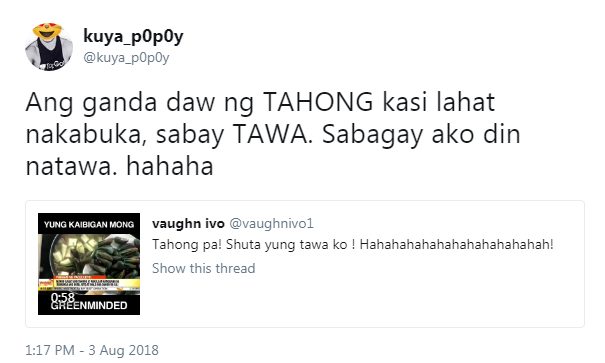 Ang ganda daw ng TAHONG kasi lahat nakabuka, sabay TAWA. Sabagay ako din natawa. hahaha

Ang ganda ng tahong ni Jean oh, lahat nakabuka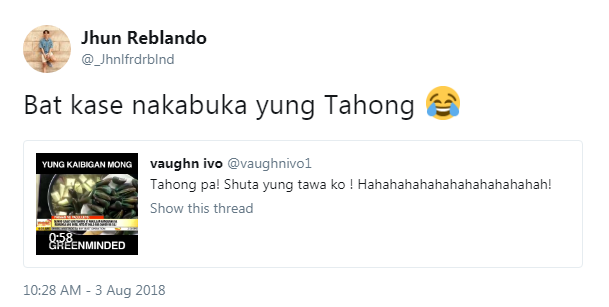 Bat kasi nakabuka yung Tahong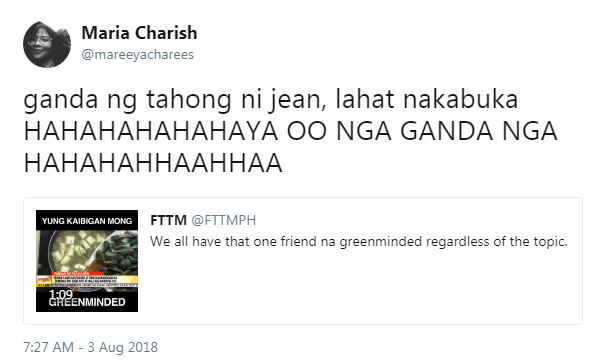 ganda ng tahong ni jean, lahat nakabuka HAHAHAHAHAHAYA OO NGA GANDA NGA HAHAHAHHAAHHAA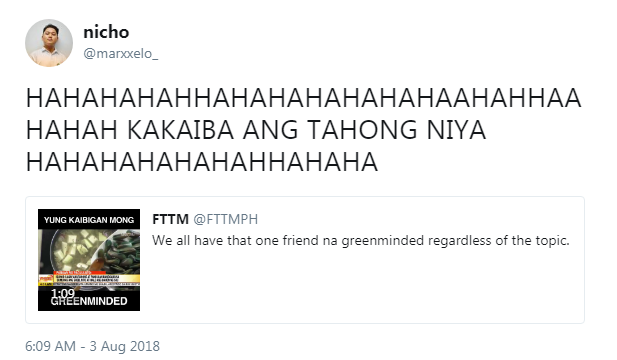 HAHAHAHAHAHAHAHAHAHAHAHAHAHAHAHHAHAHAHAHAHAHAHAH KAKAIBA ANG TAHONG NIYA HAHAHAHAHAHAHA

Good morning especially sa magagandang tahong ni jean na nakabuka

30 mins ko na tinatawanan yung "tahong ni jean" OMG HAHAHAHHAHAHA napawi yung pagod ko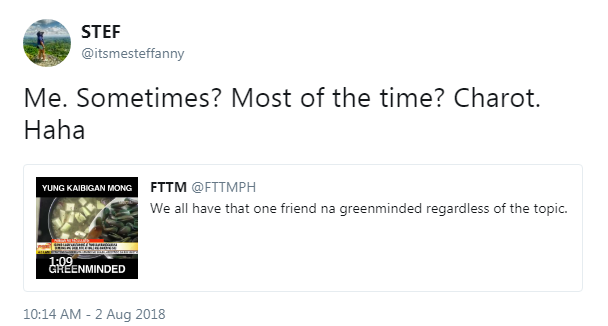 Me. Sometimes? Most of the time? Charot. Haha
ABS-CBN Journalist Jeff Canoy also joined in the fun as he took a photo with Winnie Cordero and tweeted it with the caption "Kinamusta ko 'yung mga tahong ni Tita Winnie. Happy weekend! @ukgdos"