Michelle Dy slammed her bashers, by saying that they should focus on their acne and blackheads rather than her.
British YouTuber called out Dy out for skin shaming.
Michelle Dy has been in the hot seat ever since her controversy with Jeffree Star and Anna Cay; but as if intrigues are still coming.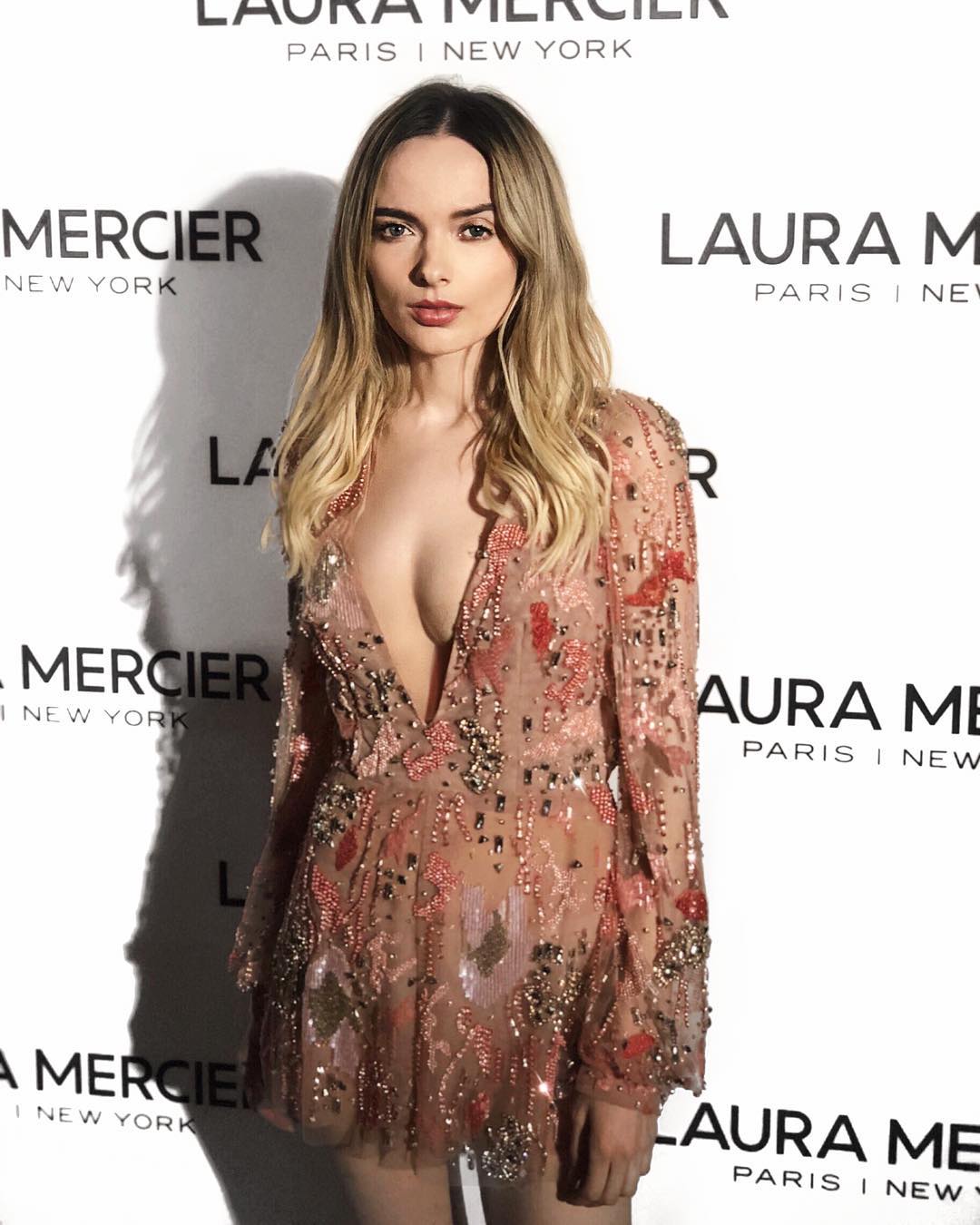 Recently, she uploaded a statement on her Instagram stories, directed to her bashers. It earned her another flak.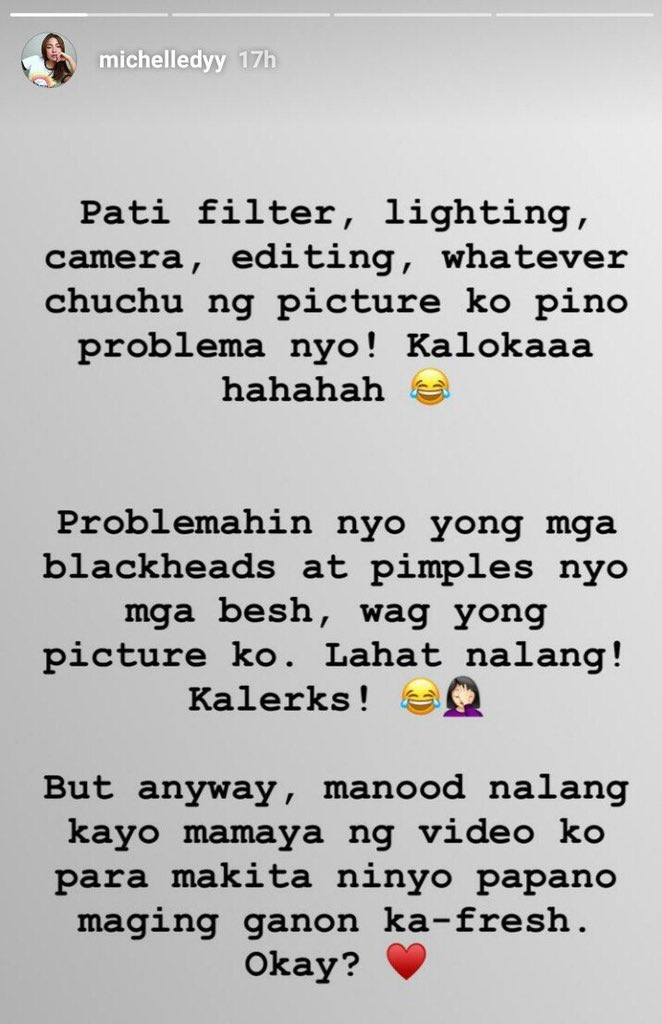 Pati filter, lighting, camera, editing, whatever chuchu ng picture ko pino problema nyo! Kalokaaa hahahah

Problemahin nyo yong mga blackheads at pimples niyo mga besh, wag yung pictures ko. Lahat nalang! Kalerks!

But anyway, manoood nalang kayo mamaya ng video ko para makita niyo papano maging ganon ka-fresh. Okay?
The IG story has been the talks of the town as it already reached the international scene. British YouTuber Em Ford, who runs My Pale Skin, called out Dy for skin shaming.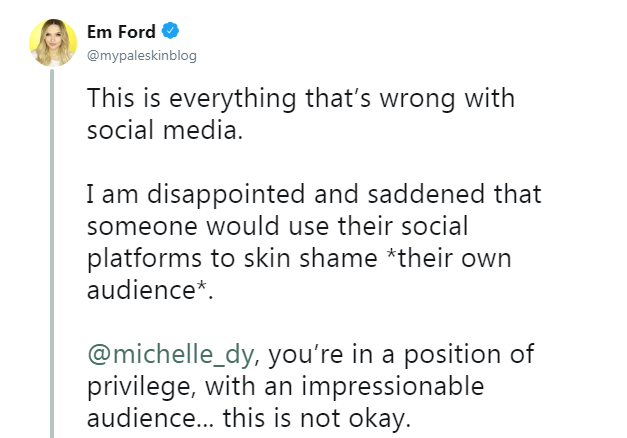 This is everything that's wrong with social media.

I am disappointed and saddened that someone would use their social platforms to skin shame *their own audience*.

@michelle_dy, you're in a position of privilege, with an impressionable audience… this is not okay.
Ford also added that a large amount of her audience is from Southeast Asia which is why she spoke about the issue.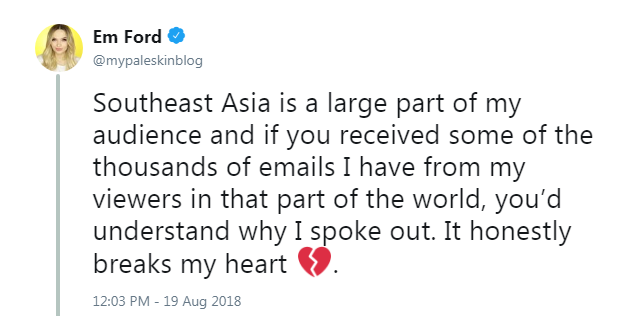 Southeast Asia is a large part of my audience and if you received some of the thousands of emails I have from my viewers in that part of the world, you'd understand why I spoke out. It honestly breaks my heart
She shared that she has felt feeling depressed about not being good enough which is why she wanted to stop everyone from feeling the way she did.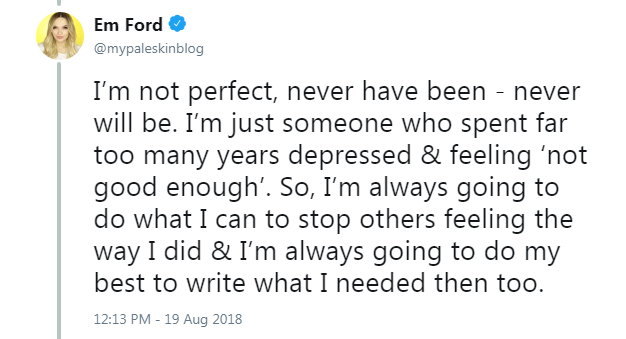 I'm not perfect, never have been – never will be. I'm just someone who spent far too many years depressed & feeling 'not good enough'. So, I'm always going to do what I can to stop others feeling the way I did & I'm always going to do my best to write what I needed then too.
The YouTuber announced that she's spending most of her time doing skin positivity projects.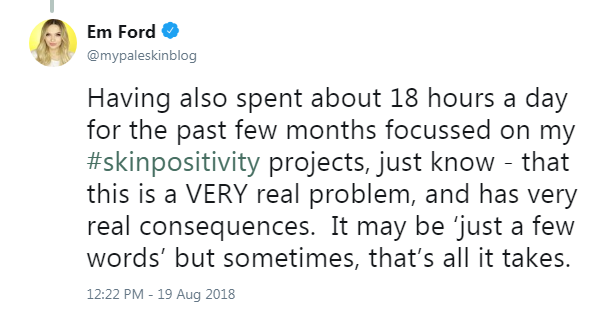 Having also spent about 18 hours a day for the past few months focussed on my #skinpositivity projects, just know – that this is a VERY real problem, and has very real consequences. It may be 'just a few words' but sometimes, that's all it takes.
Ford is a 27-year-old YouTuber that suffers from acne. She now has more that 1 Million subscribers.
Dy has yet to apologize regarding the statement, however, she uploaded a video titled, Paano GUMANDA Pagkatapos ng PROBLEMA.