A woman guard's candid shot went viral. 
Netizens compliment the guard's kind act for helping the student 
Security guards are one of the most important personnel in any establishment. They provide protection, peace and order; but with a school girl in Siliman University in Dumaguete City, Negros Oriental, a photograph of a woman guard went viral recently.
It can be seen in a candid shot, which was first uploaded by a Facebook user named Rima Erames that the guard went beyond the call of duty and fixed a student's skirt.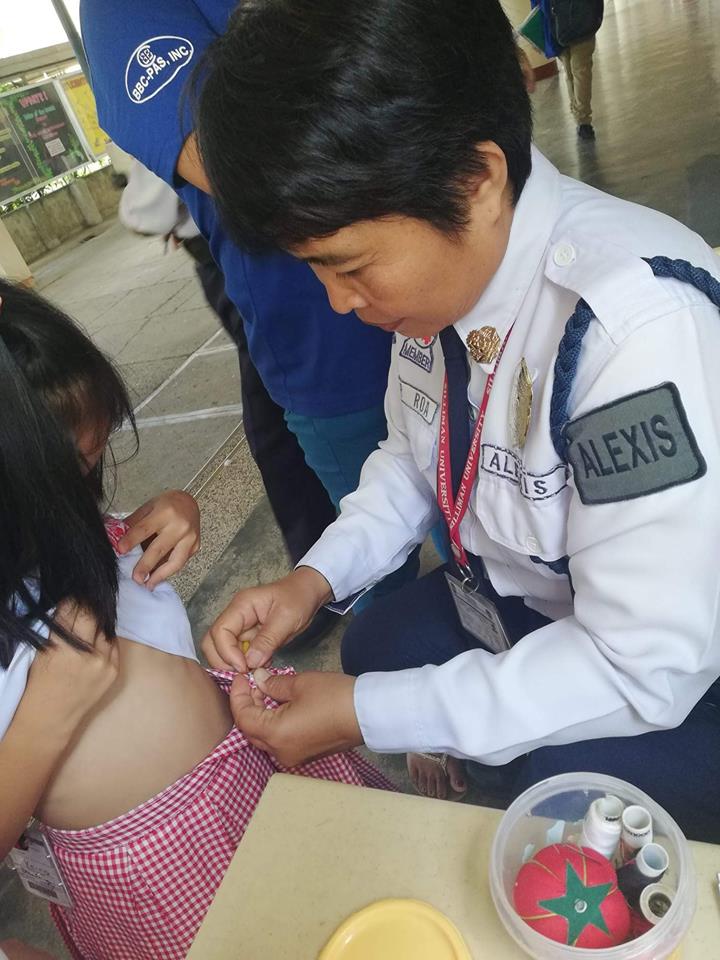 Erames uploaded the photo of a the guard, named Freda Ramos, with the caption "ordinary people doing extraordinary work♥️
Nakaka bilib ka Ate Guard.."
The post was then picked up by the Facebook page Dumaguete.Net and reuploaded with the caption "LOOK/ This simple gesture of the lady guard gets netizens approval. Meet lady guard Freda Ramos, the well-loved lady guard, who has been serving Silliman University Elementary School for almost 20 years now. May your tribe increase. Photo courtesy of Rima Erames."

Netizens appreciated the guard's act and complimented her in the comments section of the post.

Wow. Always ready. Salute to you Maam ladyguard. Keep it up. God bless.

Hello ate guard. Noon pa yan ganyan na yan si ate. Parang nanay narin sa mga bata. Dili jud ko kalimot sa una. Nga na late ko pick up sa akua anak. Unya pag abot naku gipakaun na diay nya. Ug diha ko mangutana nya asa gatambayan akoa anak. Miss you ate guard.

there's still good people out there! Thank you so much!
The post now has more than 340 shares.