Producer of History Channel's Ancient Aliens believed that aliens have once visited the Philippines.
He attended the History Con 2018 wherein he took part in a few activities such as meet-and-greet sessions and panels.
Ancient Aliens is an eight-year television series that airs on the History channel. It mainly discusses hypotheses of ancient astronauts and proposes that historical texts, archaeology, and legends that contain evidence of past human-extraterrestrial contact.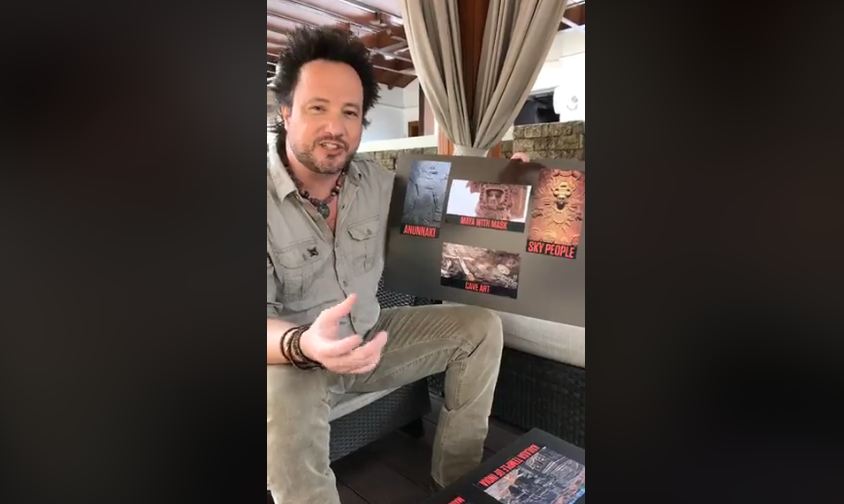 In a live stream on August 8, the show's Giorgio A. Tsoukalos shared that he believed that all ancient civilizations were once visited by aliens at some point.
He was asked by one of the viewers if this included the Philippines and he answered, "absolutely".
Tsoukalos added that the supposed legends and myths all around the world contains pieces that can direct people to a bigger story. "That is where I'm curious," he said.
"I'm trying to figure out what was the initial spark of inspiration for such particular stories or legends." 
He also expressed interest in learning about the artifacts and megalithic structures of the Philippines to support his theory.
#HistoryCon starts tomorrow and we're here with none other than Giorgio A. Tsoukalos who will be talking about some of the ancient carvings, paintings, and objects that they've encountered while filming for this season of #AncientAliens.See Giorgio in person at HistoryCon! Get your tickets here http://bit.ly/2vuatua

Posted by HISTORY on Wednesday, August 8, 2018
The Ancient Aliens producer was in Manila for the History Con 2018, wherein he had a meet-and-greet sessions with fans and took part in a panel where he talked more about his hypothesis.
History Con 2018 was held at World Trade Center in Pasay, from Friday to Sunday.
It was not his first time in the country as he was also featured in the History Con back in 2016.