Miss Q and A's Lars Pacheco is supported by her boyfriend and make-up artist Gino Honalan
Lars Pacheco won the show's 2nd runner-up title and the Ganda Ka? award
Second runner-up of It's Showtime's Miss Q and A Lars Pacheco did not manage to bring home the crown but it's no doubt that she won the heart of her boyfriend named Gino Hinolan.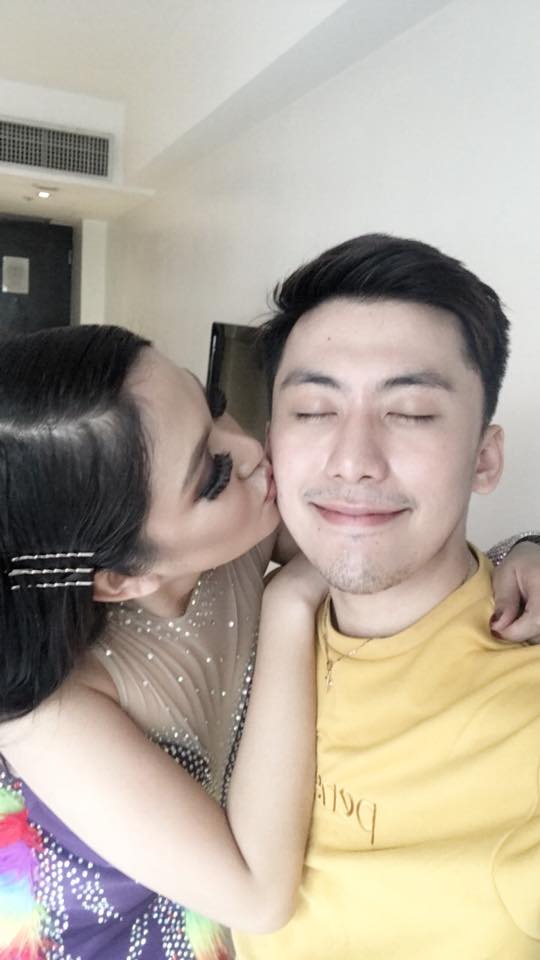 Gino can be seen on Facebook, often posting photos with his girlfriend.
And it is not a secret how much support he gives to Lars as not only he is her boyfriend, but her make-up artist as well.

May nanalo na. Ako. He he he
She has the fame already at ako? i am a lowkey boyfriend. Hndi pogi. Hndi artista. Hndi perfect. Hndi kung ano pa man.Pero sakin uuwi ang lars ko. Akin ang lars ko. ❤️and i, thankyou! #TeamBaby #GiLars #GiLarsPilpinas

Idk why pero yung luha tumutulo nalang sobrang emosyon ung nafifeel ko pra sa baby ko uwi na tayo aatakihin ako sa puso hehe i love you nakakaproud ka

I am so emotional right now naiyak nalang tlga Lord kung ano
Mang plano mo wala akong mamasamain sa kahit na anong pinlano mo para kay Lars Pacheco
Aside from winning the 2nd Runner-Up title in the competition, she also won the "Ganda ka?" award which is the counterpart of the Miss Photogenic Award in the usual pageants.